About WC Foundation
A new way to make a difference in our Community
The Waitākere College Foundation is a Charitable Trust formed by community leaders and past pupils of the College to provide opportunities for our kids to succeed in education by reducing barriers.
Visit The Waitākere College Foundation website here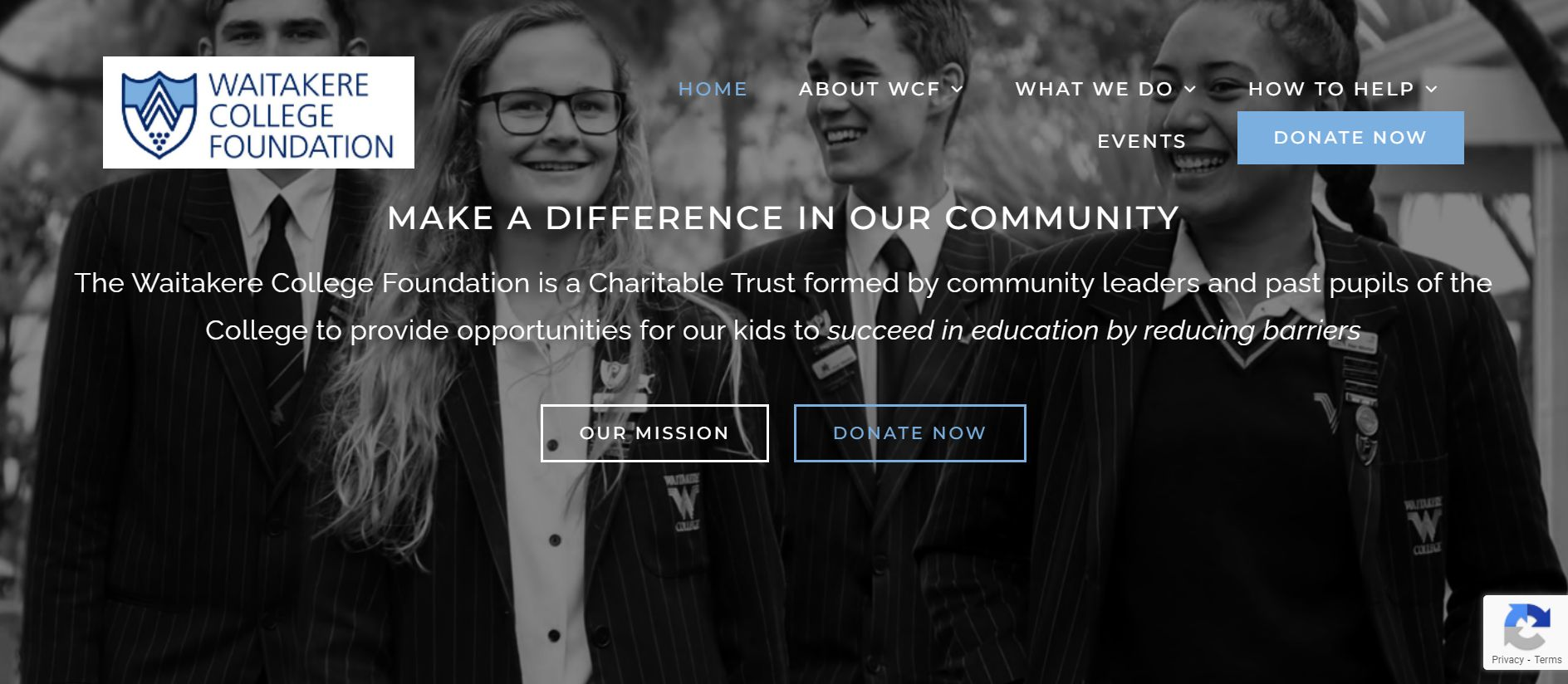 The Foundation accepts donations of any size from individuals or businesses, who would like to enhance the educational outcomes for students of the College in a variety of ways, to support classroom learning, and provide better opportunities to succeed educationally, thus to become positively contributing community members.
For instance, challenges faced by some students currently include inequity in areas of:
Government funding to enable access to equipment and programmes that would allow them to participate fully in school life
Access to family resources for transport, camp fees, or uniforms being barriers to participation in sports, performing arts, and extra-curricular activity
Home access to broadband and digital learning facilities, which then puts them behind for furthering their education beyond secondary school and limits their career choices
Funds for scholarships and mentoring programmes to guide and develop them in school and in pathways beyond school
Our approach is to work with charitable donors to secure new and sustainable sources of funding for equipment, resources and activities to meet needs as above.