Learning valuable skills and giving back to the community makes this a fantastic work experience.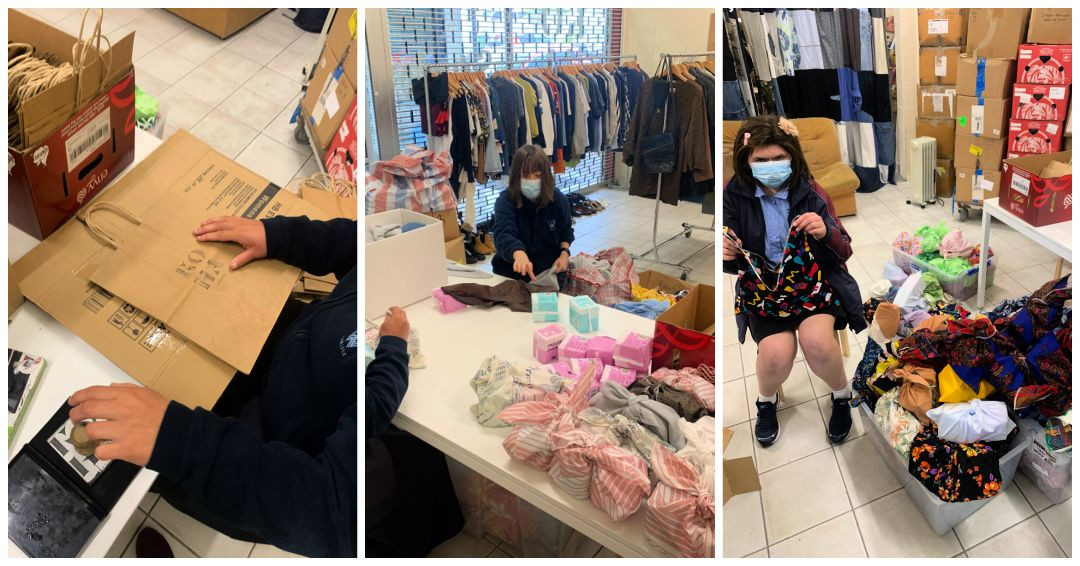 Every fortnight a group of our ISC students do work experience at KOHA Apparel.
Who is KOHA Apparel? KOHA is a charity that provides clean clothing to those that are vulnerable in our community, the homeless and those that are living paycheck to paycheck. The provision of clothing and shoes helps vulnerable people to secure housing, and employment and improve their quality of life. It reinstates dignity and social inclusion.

We are so proud that our students are actively involved in this amazing initiative. Each week our students stamp labels onto paper bags, and help to pack sanitary products into handmade bento bags made from clothing that is not suitable to be reused.
They sort out clothing for washing and hang clean clothes on hangers readying them for distribution at the pop-up community stores.
Well done Olivia, Deborah and Emily for your amazing mahi every fortnight. Waitākere College is proud to support KOHA Apparel.