A fantastic day at Auckland University Campus as well as the Museum and Domain.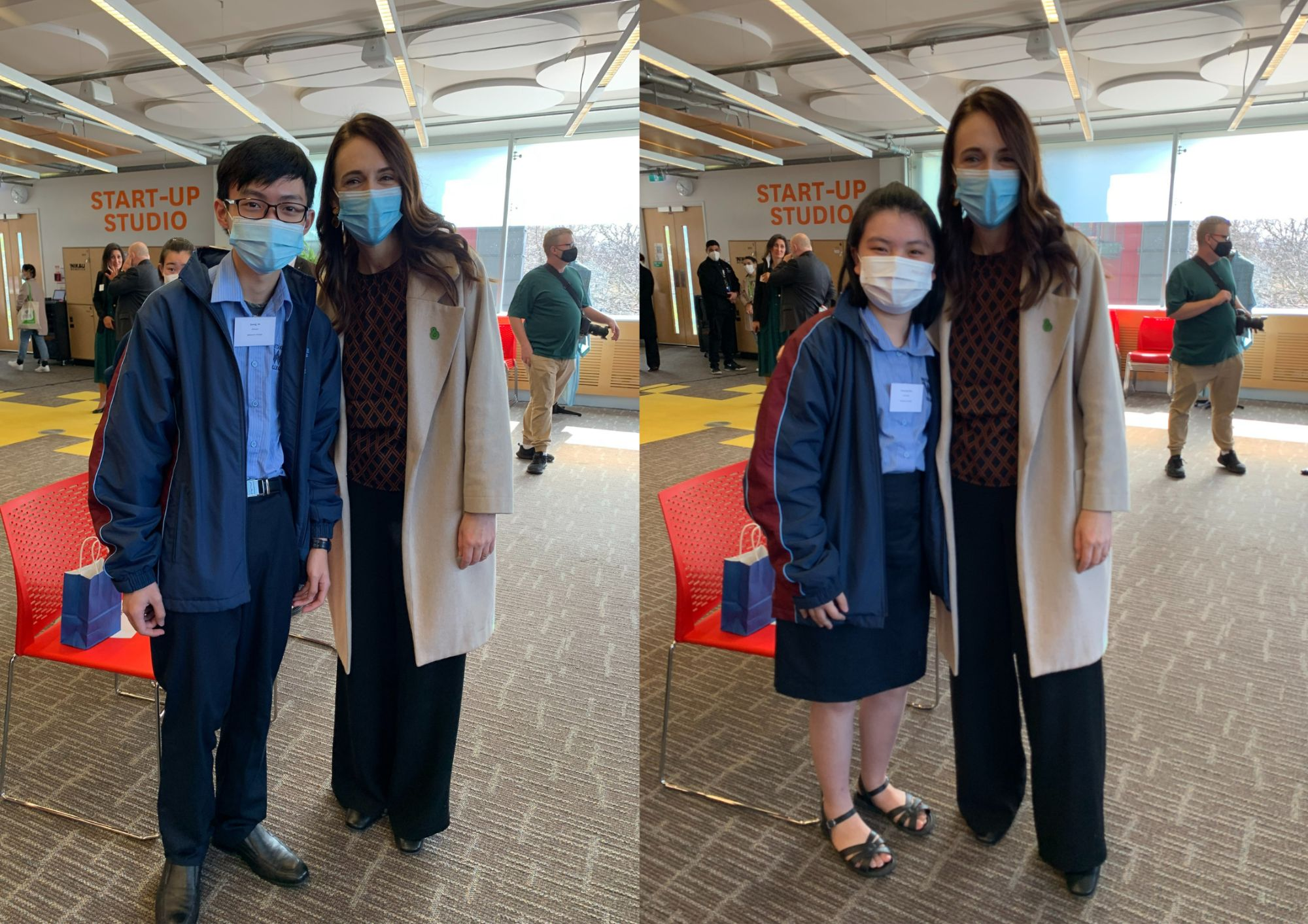 On September 2nd, new international students from around the globe were invited to Auckland University Campus to be warmly welcomed into the NZ Education system.
Waitākere college was invited to bring two new students to the event, so Kimsoung Khov (Year 10, from Cambodia) and Duong Vo (year 12, from Vietnam) represented our international student cohort.
Surprise guests were New Zealand's Prime Minister, Jacinda Ardern, along with the Minister for Education Chris Hipkins! Our students were honoured to be invited and to have a quick word and a photo with the Prime Minister, who told them that she will be travelling to Vietnam and Cambodia herself later this year to promote NZ Education and Trade.
This was a fantastic event and tour of the campus, especially as both Kim and Duong intend to study at Auckland University in the future
There was also time for a quick visit to the Domain and Museum where Kim and Duong posed beneath one of the rarest, most complete T. Rex skeletons in the world, what makes this example ultra rare is its stunning black colour, caused by mineral deposits on the bones.
This was a great introduction to 'life beyond school' and some of the many aspects of NZ culture and attractions that students will explore during their time here.