Premier 1 Netball, & 1st XI Boys Football Team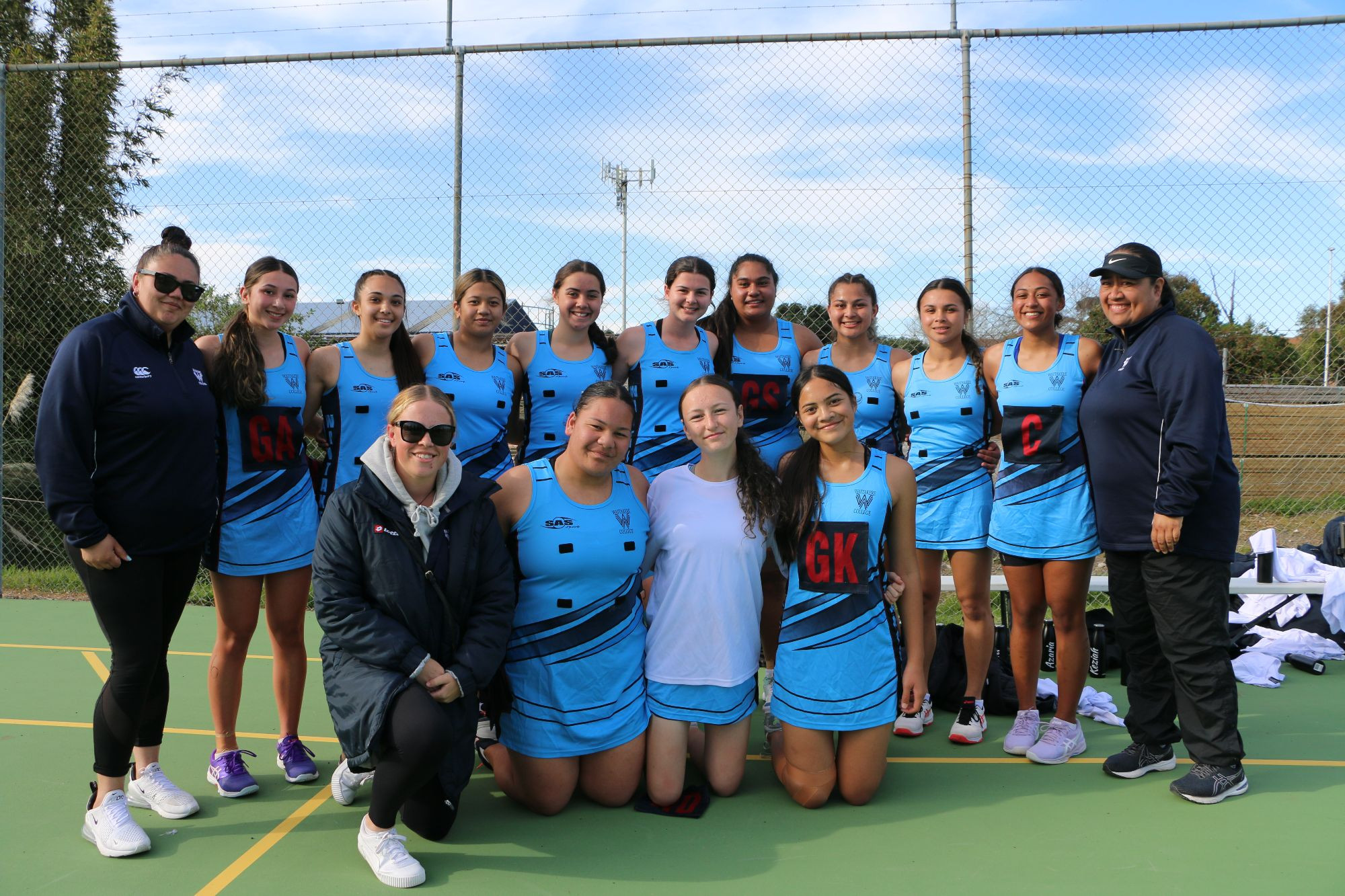 Premier 1 Netball
After being promoted into the 'A' grade in 2019 and then a two-year hiatus due to Covid, the Premier 1 Netball team was finally able to compete in the Upper North Island Secondary Schools Netball Tournament (UNISS). Held over a gruelling five days, with two games per day. UNISS 'A' grade lived up to expectations with some amazing talent and tough games on display. Narrowly missing out on a top eight spot, the girls pulled together to play some great netball to go through the final days with consecutive wins to take 9th position.
A great achievement from such a young team. Special thanks go to Coach Joyce McManus and Manager Kelly Cunningham for all the time and hard work throughout the tournament and the 2022 season. We look forward to seeing what the team can achieve at UNISS 2023.
The 1st XI Boys Football team attended the Malcolm Cowie National Satellite tournament during tournament week. The tournament was held at McLennan Park in Papakura and the boys travelled out to the venue and back each day in the hired minibus.
Each day the different year levels needed to sing a song to the rest of the team to help pass the time and it is fair to say some of the boys need to attend more music classes!
On the field the boys performed much better.
On day one the boys beat Botany Downs 2 - 0 followed by an excellent 2-0 win over Cambridge High.
On the second day the boys lost 4-1 to eventual winners Kings High from Dunedin and then had a disappointing loss to Otumoetai College 3-2 in a game where they played the better football.
With other results in the group going our way the boys needed a win in their final group game on Wednesday morning to make the quarter-finals. The boys turned on their best performance of the tournament to win 4 - 1.
In the quarter-final unfortunately the boys let the occasion get to them a little and played very nervously. They also came up against a very good side in Burnside High from Christchurch (who were the eventual runners-up). Burnside eventually won the match 4-0.
From here the coaching staff decided to blood some younger players with an eye to next year. The boys played very well in these playoff games losing 0-2 to St Peters (Cambridge) and 1-2 to Rototuna High School.
The boys eventually finished 8th out of 24 teams from around the country. Well done boys!
Recovery sessions at Hanua Falls and Mission Bay helped cap off a very enjoyable week.
Well done and congratulations to Raeburn Tafia who was selected as our MVP of the tournament by the opposition coaches.
A special mention to Quinn Masters, Laine Stewart and Shayaan Mohammed who also had strong tournaments.
Finally, thanks to Mr Howe for his help throughout the week.
For all the results from Tournament week see our Sports results page here