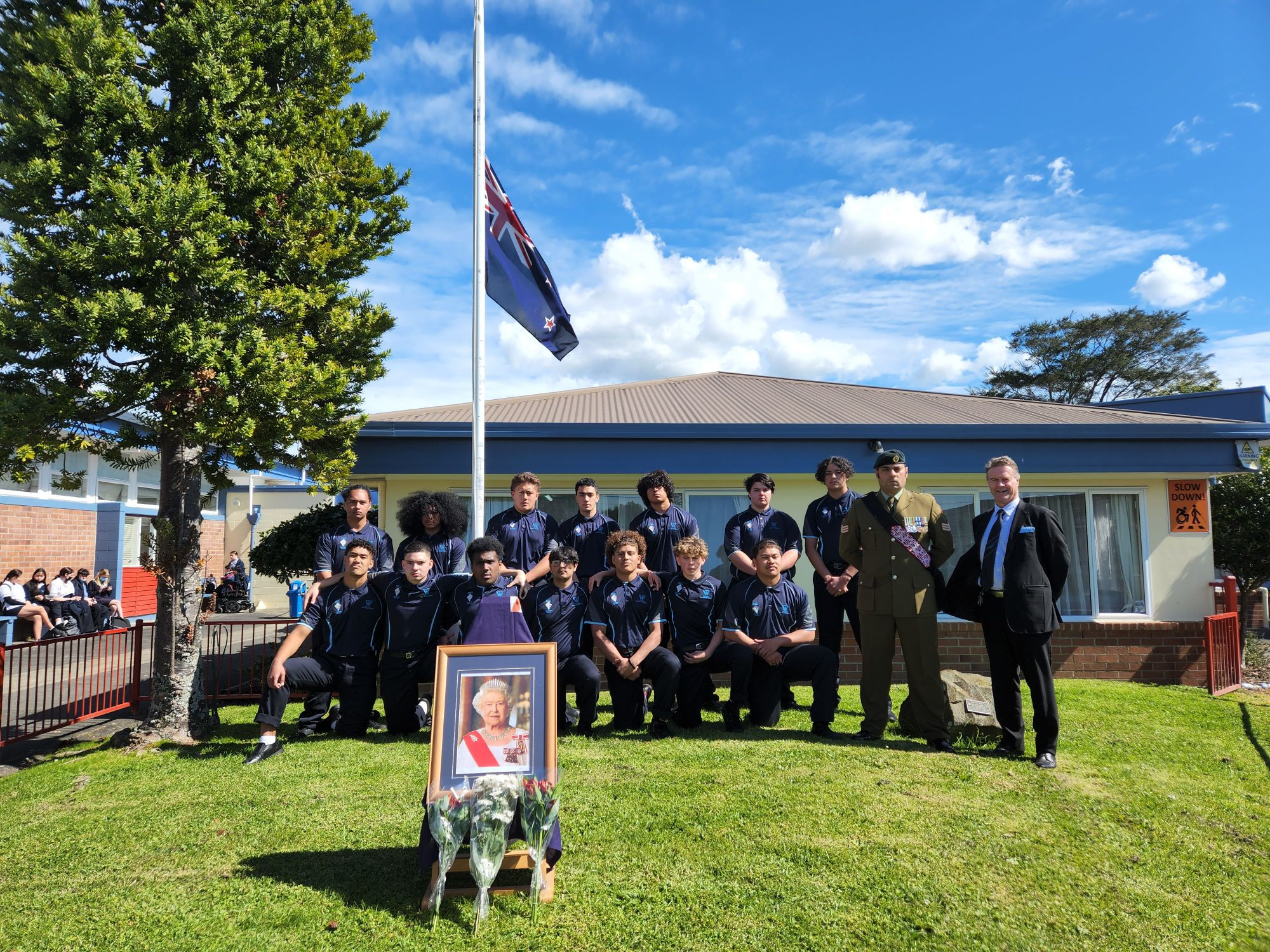 This morning Waitākere College paid tribute to Queen Elizabeth the second after hearing of her passing last night.
The school gathered at the flag pole for a speech and touching tribute by Mr. Shanahan and our services academy led by Mr Priore marched in and performed a powerful and moving Haka.
The flag was raised and flowers were placed on a framed photo to commemorate our Queen.
For 70 years the Queen has dedicated her life to the service of the Commonwealth. A mother, grandmother and great grandmother as well as the Queen, she will be missed by many, our condolences to her family and all who will mourn her.