A Thousand Splendid Suns is a 2007 novel by Afghan-American author Khaled Hosseini, following the huge success of his bestselling 2003 debut The Kite Runner.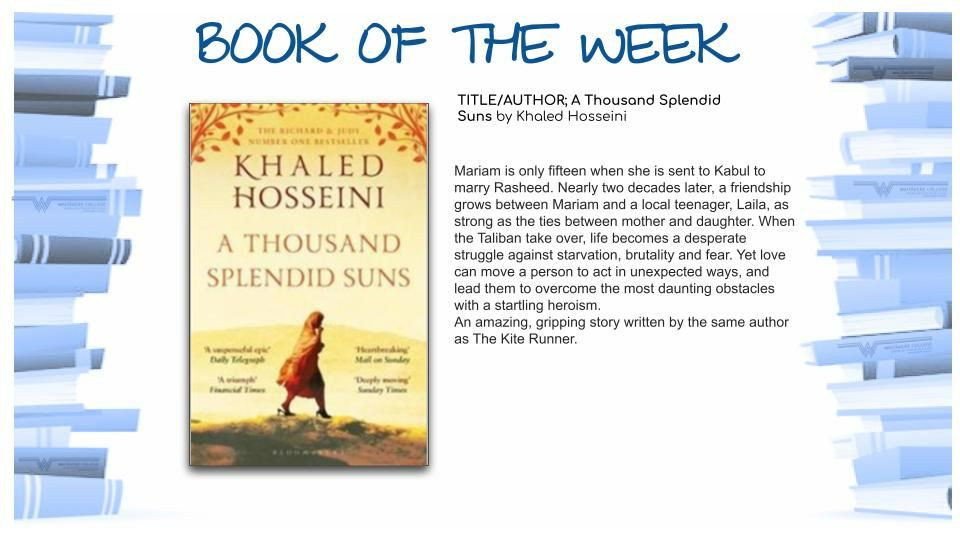 Mariam is only fifteen when she is sent to Kabul to marry Rasheed. Nearly two decades later, a friendship grows between Mariam and a local teenager, Laila, as strong as the ties between mother and daughter. When the Taliban take over, life becomes a desperate struggle against starvation, brutality and fear. Yet love can move a person to act in unexpected ways, and lead them to overcome the most daunting obstacles with a startling heroism.
Propelled by the same superb instinct for storytelling that made The Kite Runner a beloved classic, the #1 New York Times bestseller A Thousand Splendid Suns is at once an incredible chronicle of thirty years of Afghan history and a deeply moving story of family, friendship, faith, and the salvation to be found in love.