The 2022 season for our 1st XI Girl's Football team has proven to be very successful. Not only have we won every single game so far, but we've also gotten away with a completely clean sheet (no goals scored against us).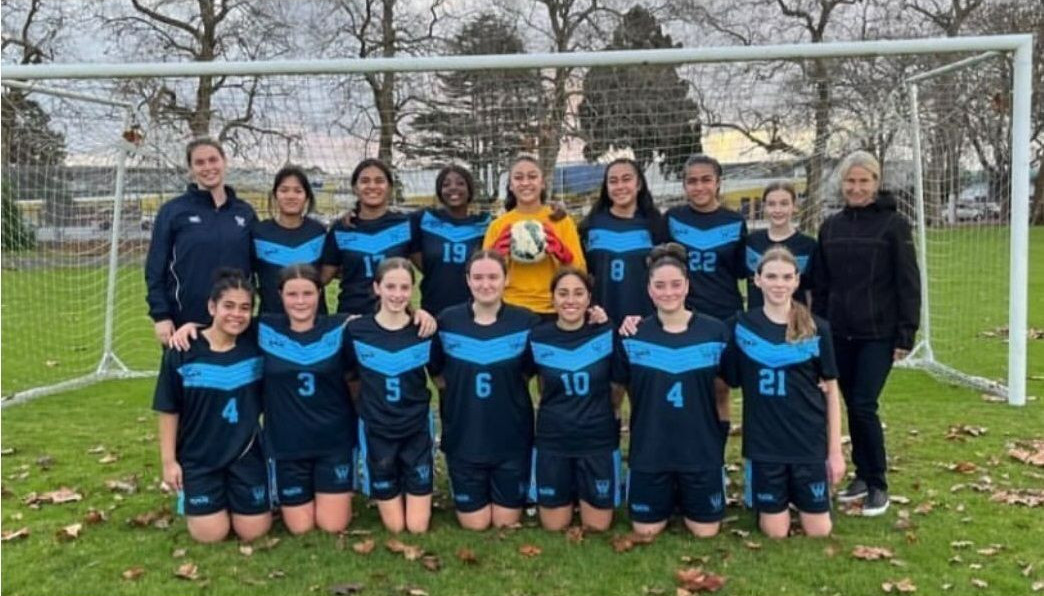 This season we have already scored 81 goals! However, the girls certainly prefer to focus on quality over quantity. Some of our best games have been the lower-scoring games where we try to hold possession and play the game of football.
Even though we will, unfortunately, be losing six year 13s next year from our squad, we have an amazing upcoming youth in our 2nd XI team waiting to prove themselves. For our trials earlier this year we had a record of 45 girls across years 9 - 13 interested in playing football for the school, which is super encouraging for the future of football at Waitākere College.
Our final game of the season is next week on Wednesday 17th August at 4pm against St Cuthbert's on our home ground at school.
Follow us on Instagram @waitak_girlsfootball as well as the Fixtures page on the Waitākere College website for more updates.
We would love to see you there supporting our team!

- Miss Kate Storer (Coach)