Lasts nights awards were an amazing display of the talent here at Waitākere College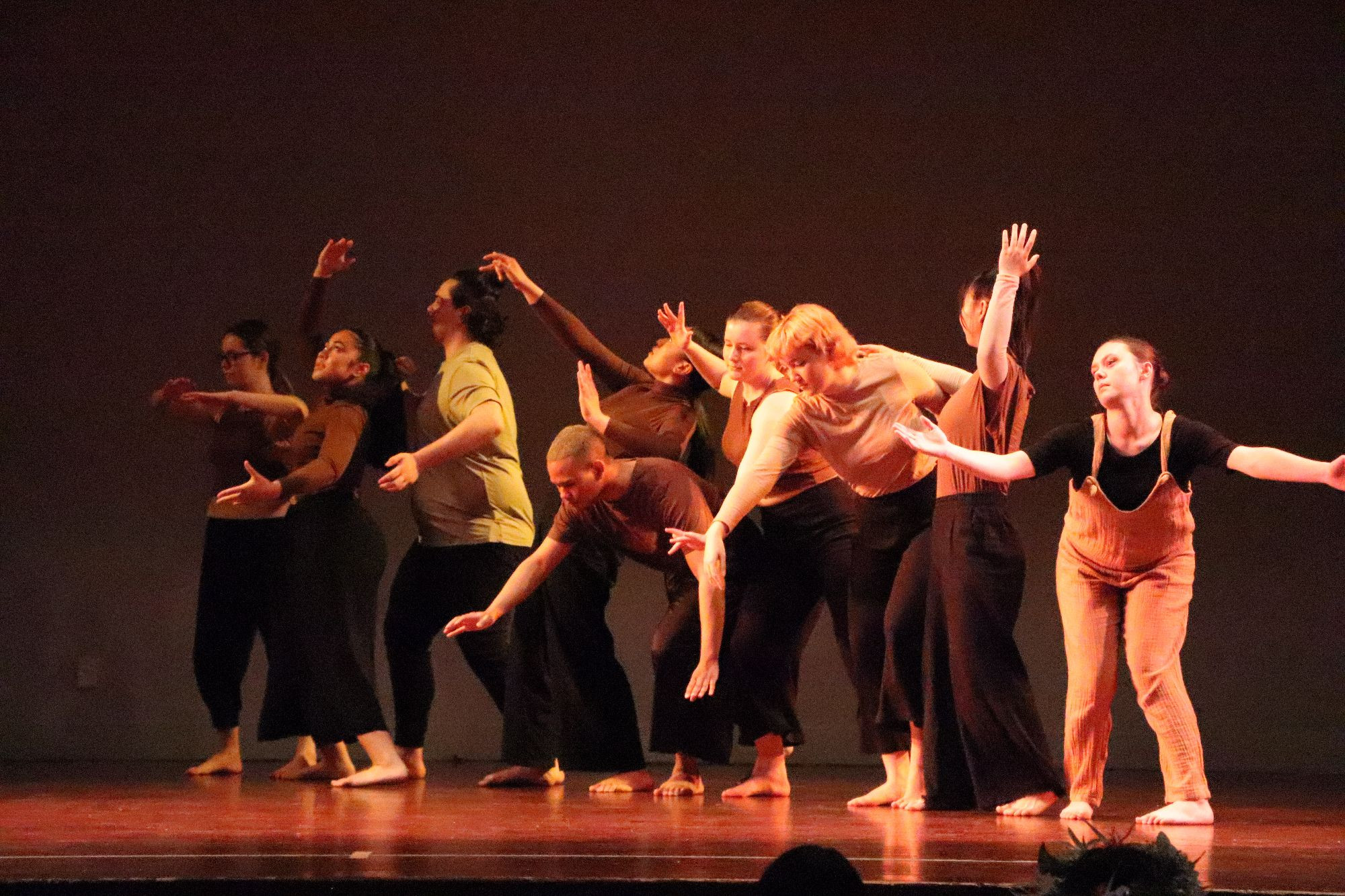 The evening began with a beautiful Solo Dance Performance by Lottie Tahi, the talented Nemo Yongchareon on piano and Levi Trail on Sax and the incredible Level 3 Dance.
This year, the nominees for Te Taumata Toi were....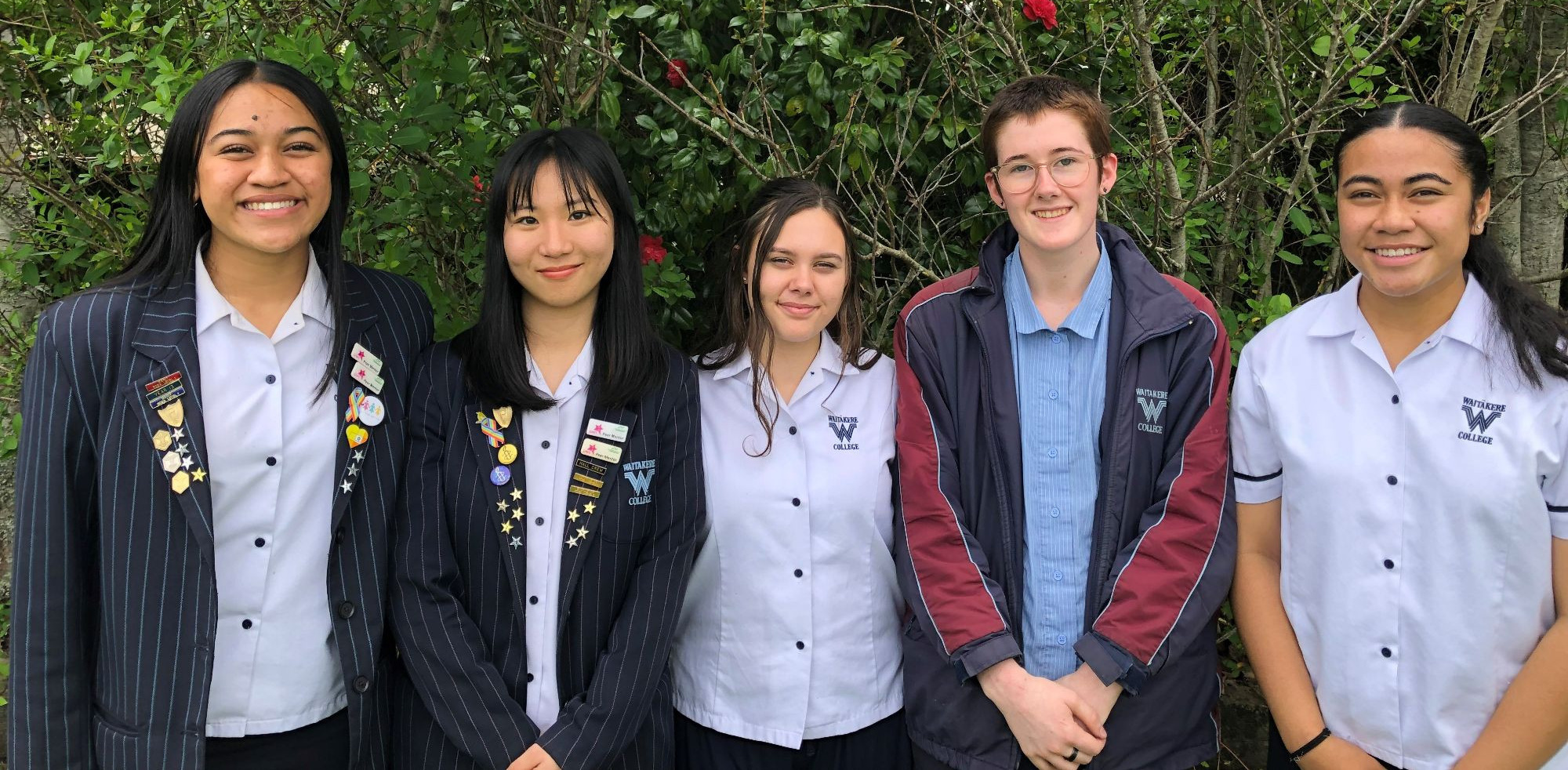 From left to right:
Talula Euini-Pio
Talula has been an outstanding performer in Dance and Drama throughout her years here at Waitakere. She was a leader of Year 13 Dance choreography 'Tatau' for Youdance (Secondary Schools Dance Festival). She competed at Blueprint Hip Hop Comp as part of 42 Connect and Varsity 2021, 2022. Talula was a member of the Samoan Group over her years here and has also performed in other cultural groups on Language weeks. She was a Pasifika Sisters United Leader / Dream Girls Conference School Rep, Nu'u toa Pasifika Senior Mentor and ran and Lead Year 8 Arts Day for Dance / Drama.
Ella Lee
Ella came to us an international student and quickly made the transition into Mainstream learning. She has involved herself in a variety of performance and artistic events across her years here including the Performing Arts programme and Hall Crew. She is heavily committed to Music and Dance across all years. She is the top student in her L3 Music class. Ella's performances and activities include the GenX Dance Crew 2018,2019-2nd place overall and (best choreography 2018), Dance Leader 2022, Blueprint Competition Leader 2022, School Production (2018,2019,2021), Arts & Cultural Council (2020-2021), Ball Committee (2021,2022), 04s Dance Crew Leader (2022), Freshmans Dance Crew Varsity (2021,2022), K-Pop Academy Season 2 (TVNZ 2021), She performed Scholarship Dance pieces (2020-2022) , and is a Scholarship Dance Candidate 2022.
Lottie Tahi
Lottie is an excellent performing Arts student. She was a stand-out student in Dance from Year 9-13. Lottie is a Dance Leader 2022. Other activities and performances include choreographing and Leading Hip Hop mega crew. Dancer in all school productions since Year 9. Wāhine Toa Mentor. Dancer in scholarship Dances 2021. Member of Freshman Dance Crew. Sculpture 2022 student. Outstanding leadership, passion, contribution, and commitment to Kapa Haka.
Indy Brown
Indy is a high-achieving student in Design Technology throughout the last 5 years. She has achieved to a high standard in Sculpture and Art Design. She has also been a high Performing Visual Arts Student since Year 9. She was a Junior Art Club leader in Year 9 and 10. And more recently a Visual Arts Leader 2022.
Rhylee Su'aausane
Rhylee is a high-achieving student in Dance and Drama. She has been collaborating with Red Leap Theatre outside of school. Rhylee is the Pasifika Sisters United leader and member of Sāmoan Group for a number of years.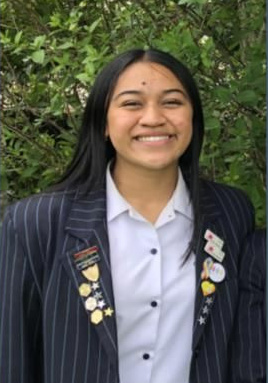 Congratulations to the winner of Te Taumata Toi - Talula Euini-Pio!
Congratulations to the following students presented with an Art and Culture Award last night:
Lavinia Fotukava Helu

Sulu Tema

Anna Mariner

Kay McGee

Mckayla Nel

Kasey Tila

Parisha Kumar

Georgia Donaldson

Naomi Filemoni

Elaine Uota

Christina Visesio

Keziah Ripley-Cowan

Lathan Pekeur

Athena Li-Watts

Ella Lee

Lottie Tahi

Hana Nagai

Mya Lautaimi Henry

Kayla Mathie

Gia Brown-Albert

Charlotte Gilchrist

Rynesh Prasad

Kelly Jung

Alexis Grbic

Rihanna Reihana

Olivia Blackman

Enzo Craig-Smith

Wendy Guan

Vanessa Lim

Angel Rai

Phoenyx Peri

Trinity Boreham

Georgia Tulloch

Elizabeth Ng

Boston Henare

Caleb Mills

Melanie Quach

Atiyah Mangera

Aja Sarong

Arpita Chand

Jessica Te Wake

Nica Dinamling

Indy Brown

Natasha Fuimaono

Te Awatea Lemon

Codie Wihongi

Kaiya Hendrix-Nepia

Faitamai Fuataga

Henrietta Seilala

Nesta Vaaelua

Henrietta Seilala

Kimberley Talaia

Delta Johns

Taipua Kipa

Trinity Elliott

John Nifo




Maluapapa Anitoni Misa

Siuoaanastasis Keni

Lavinia Tafa

Albert Unu

Charlie Hope-Cross

Hope Nancarrow

Charlotte Brown

Naoyuki Yoneyama

Levi Trail

Nemo Yongchareon

Annabel Aitken

Junnie Hwang

Moe To'a

Aria Faavae

Rynesh Prasad

Ezekiel Taumoepeau

Gabrielle Manuhuia

Kelly Jung

Madison Bryant

Willow Coult

Emma Hope-Cross

Maia Nathan

Maia Barrett

Ava Porter

Phoenyx Peri

Hunter MacDonald

Anna Pham

Ben Caron

Diya Patel

Alexa Lansang

Jun Yu Lu

Joseph Raj

Hazel Herbert-Archer

Bryn Rogers

Humaira Suhaimi

Amy Sluiter

Indy Brown

Jasmin Patel

Boston Waiariki

Ariel Blumberg

Taipua Kipa

Rose Summerville

Erica Paltridge

Kay McGee

Sana Taefu Tia

L J Tausa

Danielle Murphy-Stewart

Ryhlee Su'aausane

Benjamin Alexander

Rosie Watson