Celebrate Sunday 23 October – Saturday 29 October.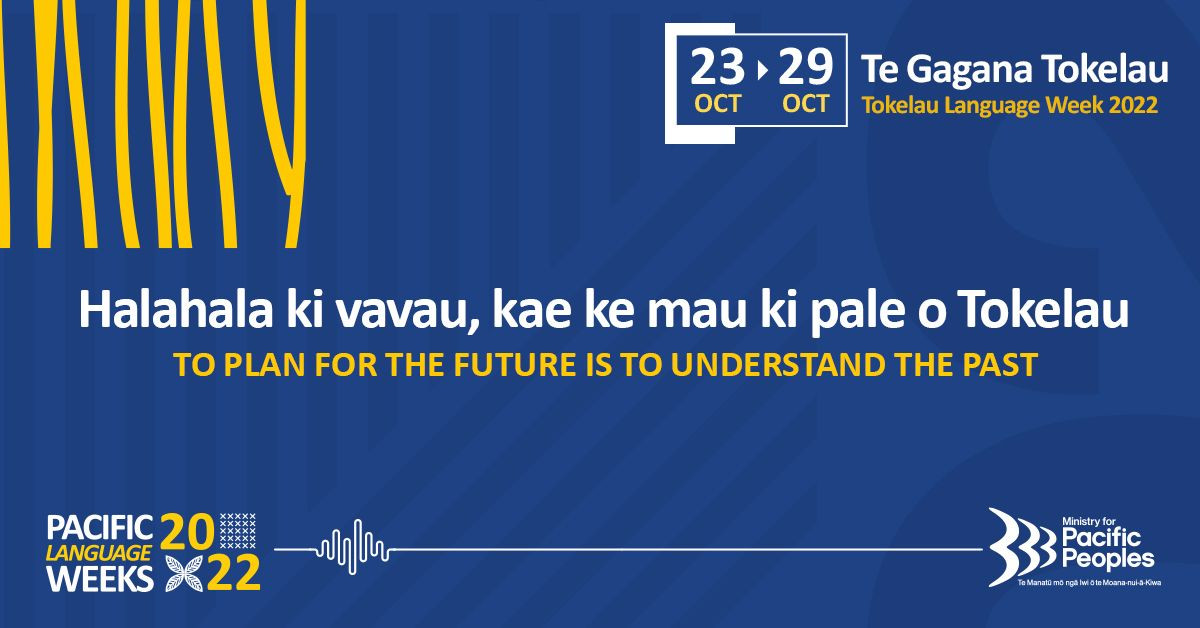 This week we celebrate Tokelau Language week, try out some common words and phrases today.
Did you know the total population of the Tokelau atolls is only 1,396, meanwhile, in New Zealand, there are more than 7000 Tokelauans and 3000 speakers of the language. All the more reason to keep the language alive.
Tokelau consists of three small coral atolls – Atafu, Fakaofo and Nukunonu which are approximately halfway between Hawaii and New Zealand, they are located about 500 km north of Sāmoa. Tokelau has a total land area of 12 km2.
Nukunonu is considered the Tokelau capital. It is the largest of the three atolls. It has a population of fewer than five hundred inhabitants.
Connect online by visiting the official NZ Tokelau Language Week Facebook page There are activities and events being hosted throughout Aotearoa to embrace Te Vaiaho o te Gagana Tokelau – Tokelau Language Week.