Congratulations to Porsche Davis!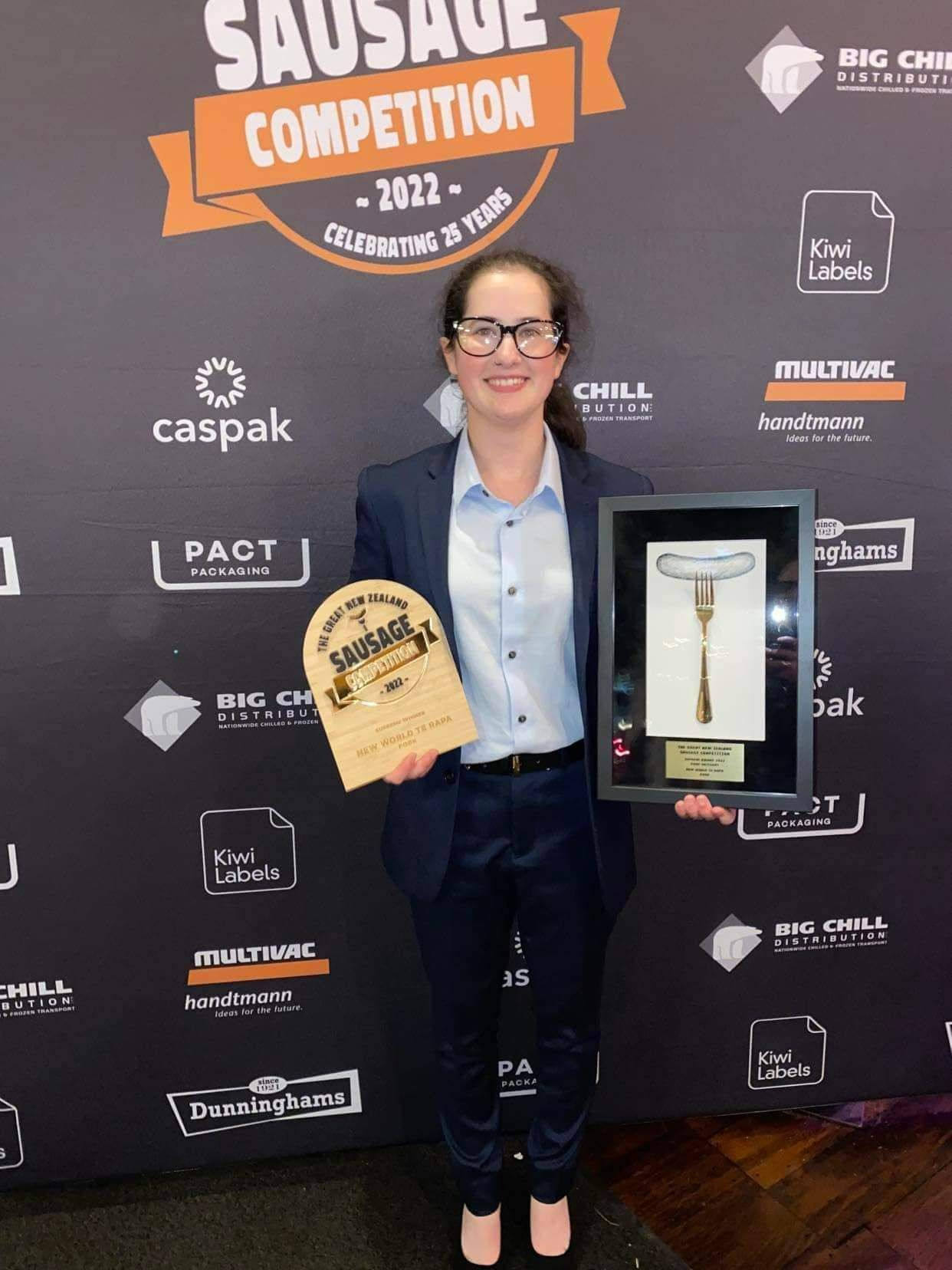 Former Student Porsche Davis attended Waitākere College from 2011-2016, after high school, she completed her Chef's qualifications and is now just over a year away from finishing her butchering apprenticeship.
On Tuesday night she won Gold and also the Supreme award for her pork sausages at the annual Great New Zealand Sausage Competition.
For those of us who frequent Westmere Butchers, she beat them to the Supreme Award, even though they had won 7 out of the 8 golds. She appeared on various radio shows including Newstalk ZB, Jono and Ben, RNZ and on TVNZ's Breakfast Show.
This year is the 25th year that the Great New Zealand Sausage Competition has been running and is the pinnacle for sausage, small goods producers, and retailers in New Zealand. With the competition cancelled last year due to lockdowns, butchers across the nation were ready and waiting to put their best sausages forward, with over 530 entries received from 93 butcheries.
Porsche is remembered by her teachers as a student that worked hard to overcome obstacles and one that showed so much manawanui during her time here at school, we are all very proud of her achievements!