After two years of disruptions, we were finally back at the Trusts Stadium for our two-course sit-down dinner and to celebrate our student's wonderful sporting achievements.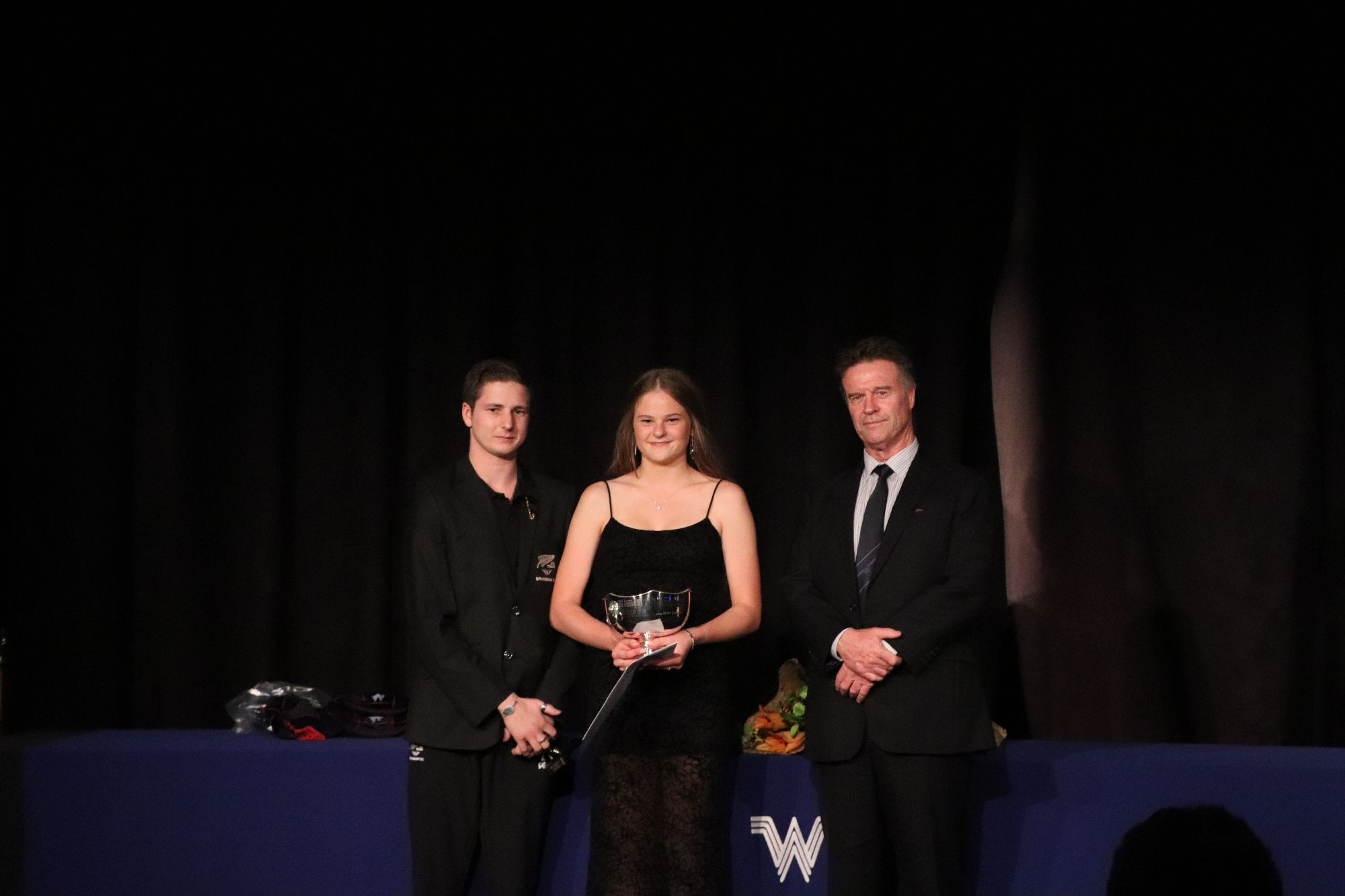 This year we welcomed back former student Nathan Brown as our guest speaker. Nathan has just finished representing New Zealand in Diving at the recent Commonwealth games so it was great getting an insight into what it was like going from being a Waitākere College student to competing on the world stage in such a short period of time.
First, we recognised the Most Valuable and Most Improved players from each team and we were fortunate to also have current White Sox Vice Captain Rebecca Bromhead as a guest to present our students with these awards.
After dinner, we moved on to the coach recognition where we acknowledged over 70 coaches for the time and effort they have put into their teams and throughout the season here at Waitākere College. I would like to say thank you once again to all our coaches, managers, officials and helpers as without you we would not be able to have the successful sports programme that we do.
The final part of the evening is where we acknowledge our elite award winners for the excellence they have shown in their chosen sport(s). Charlotte Brown took out the top award the Dux Ludorum for her outstanding achievements in Triathlon. Charlotte has represented New Zealand in Triathlon where she has achieved excellent results in the Oceania Championships. The runner-up to Dux was Stella Tia who was this year selected in the NZ Secondary Schools Netball Squad to go into camp later this year.
The Junior Sportsperson was Erica Paltridge for her outstanding Diving achievements which were rewarded with selection in the Dive NZ age group squad. The Junior Sportsperson Runner-up was Jaden Lauvale for her representative achievements in netball.
Greer O'Rourke won the Student Service to Sport award for all the time and effort she has put in with coaching, sports council, sports social media as well as playing for her own teams, while Isabella Gasu won the Outstanding Performance award for helping the Samoa U16 Basketball team win the FIBA U16 Asian Basketball Championship in Jordan.
Here is a full list of our elite award winners:
Official of the Year: Steve O'Shaughnessy
The Craig Trickett-Volunteer of the Year Award: Jeremy Chou-Lee
Fair Play: Lemo Afamasaga
Student Coach of the Year: Tamzin Ranson and Devon Fielding
Coach of the Year: Phil Skeen
Staff service to sport award: Janelle Owen
Outstanding performance: Isabella Gasu
Team of the year: Junior Boys Basketball
The Algie family Service to Sport Award: Greer O'Rourke
Junior Sportsperson of the Year Runner up: Jaden Lauvale
Junior Sportsperson of the Year: Erica Paltridge
Proxime Accessit: Stella Tia
Dux Ludorum: Charlotte Brown