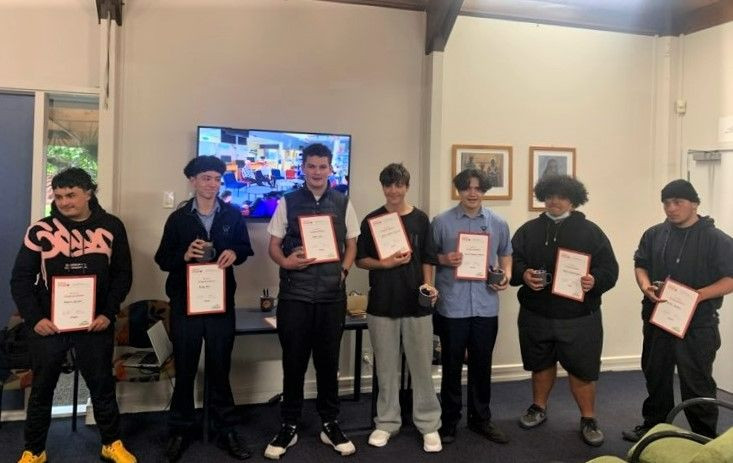 On Tuesday evening we held a graduation ceremony for our group of Year 11 boys who have completed the Career Navigator programme run by the Graeme Dingle Foundation. It was such a great opportunity to celebrate the work that the students have put in and to hear from their mentors.
All of the mentors spoke so highly of the impact that the students have made on them during the course and how much they appreciated the opportunity to work with our students.
It was a very emotional evening for all involved! Once again so grateful to be able to have the opportunity to celebrate with our students and their whanau.
A huge thank you to Charlotte Ritchie from Graeme Dingle and the group of mentors who spent their time with these boys. Unfortunately, not all of the students could attend the graduation however we congratulate them on the effort they put in and the positive impact they have made on the mentors.
The mentors were:
Alesha - Dominion Constructors
Richard - Dominion Constructors
Kasey - Teacher
John - KPMG
Brett - KPMG