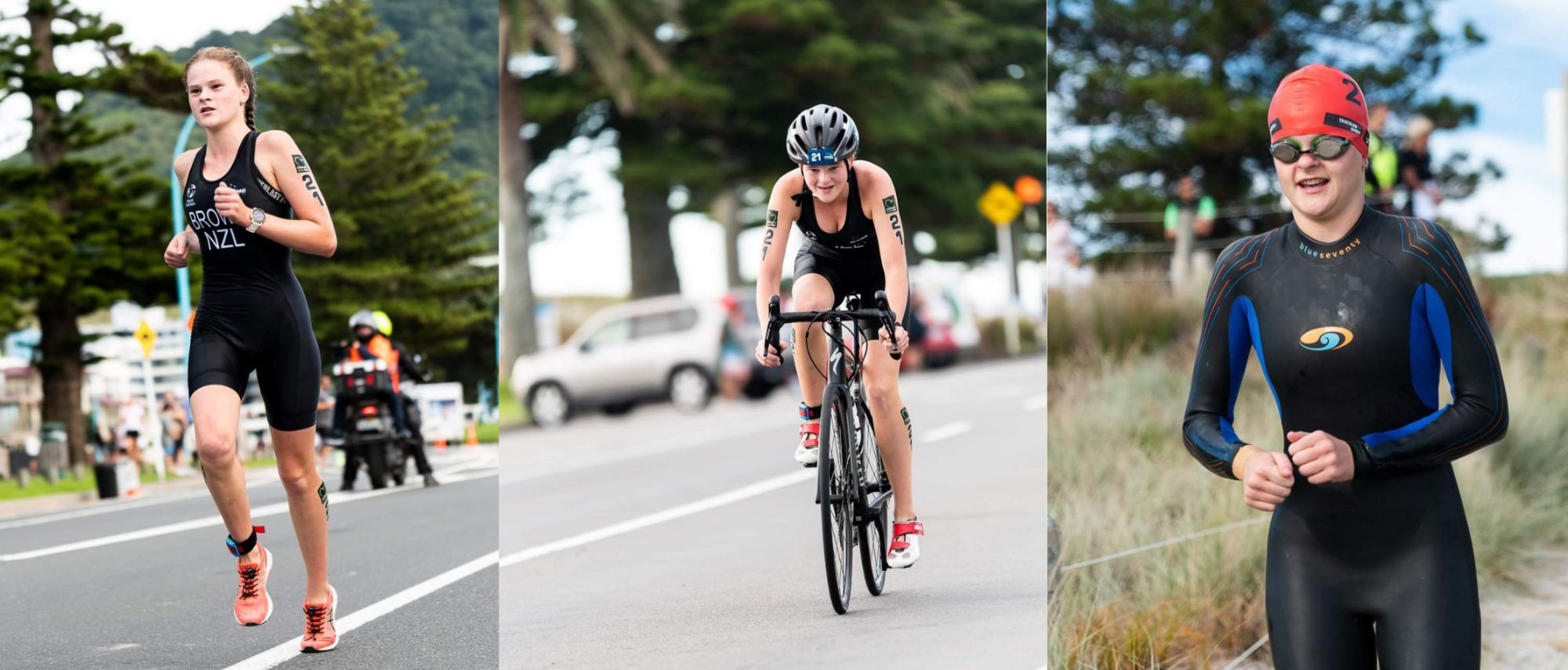 Our Dux Ludorum winner and 2022 College Sport YSPORT finalist Charlotte Brown competes in triathlons representing New Zealand.
Triathlons consist of 3 individual sports, swimming, cycling, and running and Charlotte is ranked 2nd in her age category in New Zealand. This year Charlotte was selected to race for New Zealand at the Junior World Championships in Montreal Canada. Charlotte has also qualified for a spot on the New Zealand team to race at the world multisport Championships in Ibiza next year. Charlotte was previously chosen to race as part of the New Zealand team at the Oceania Triathlon Championships in Werribee, Melbourne Australia where she placed 11th in the individual Triathlon which then meant she was selected to race in the New Zealand team at the team relay event. Charlotte and her 3 other teammates raced amazingly and went on to win.
This summer Charlotte will be racing many times around New Zealand at Triathlon Oceania Junior Continental Cups as well as New Zealand Triathlon Championships, where she hopes to take a few wins along the way. Next year Charlotte is planning to pursue her triathlon career as a full-time athlete. Charlotte is heading over to Australia in January to compete at the Australian National Championships where she will hopefully better her placing from Oceania Triathlon Championships. In the winter of 2023 Charlotte will be travelling over to America and Canada to race and gain experience.
Waitākere College is so proud of Charlotte and we all look forward to following her success in the future.