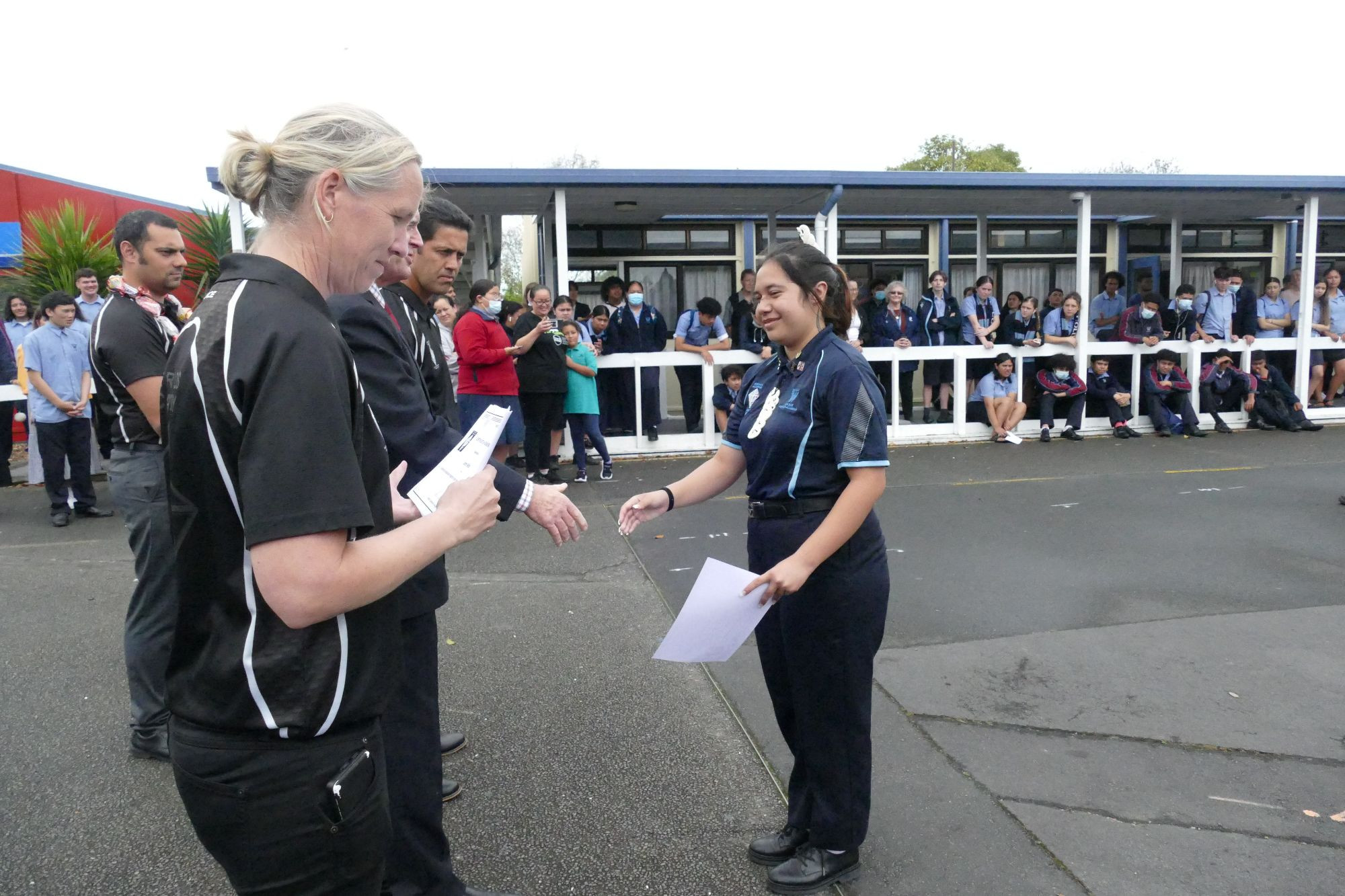 On Thursday 3rd of November, the Year 13 Services Academy Marched out for the final time. It's with fond memories we talk and remember the journeys, adventures, ups and downs these Year 13's have had in the Services. Special mention To Brieanen Shepherd who was awarded Top Trainee for 2023. Gordan Bates, Faitamai Fuataga, and John Nifo were also awarded the awards for excellence and consistently displaying the values of the Service Academy being Commitment, Courage, Integrity and Comradeship.

It was a chance to showcase two years of discipline and learnings of drill and the students represented themselves, the service academy, their whānau and the college with pride and mana. It was also a Parade of reflection for these young men and ladies who now are stepping out into the world and taking with them this self-discipline and school/services values that will stand them in good stead for life's challenges.

The march out supported by the Year 12 Services was also a celebration and a chance for students to show their respect and appreciation to Staff Priore who is leaving us at the end of the year. A wonderful speech from Samisoni Niu on behalf of the students thanking Staff Priore for his wisdom, Matauranga and Aroha to all students past and Present. This was finished off with the Service Academy Haka as a mark of respect for Staff Priore.