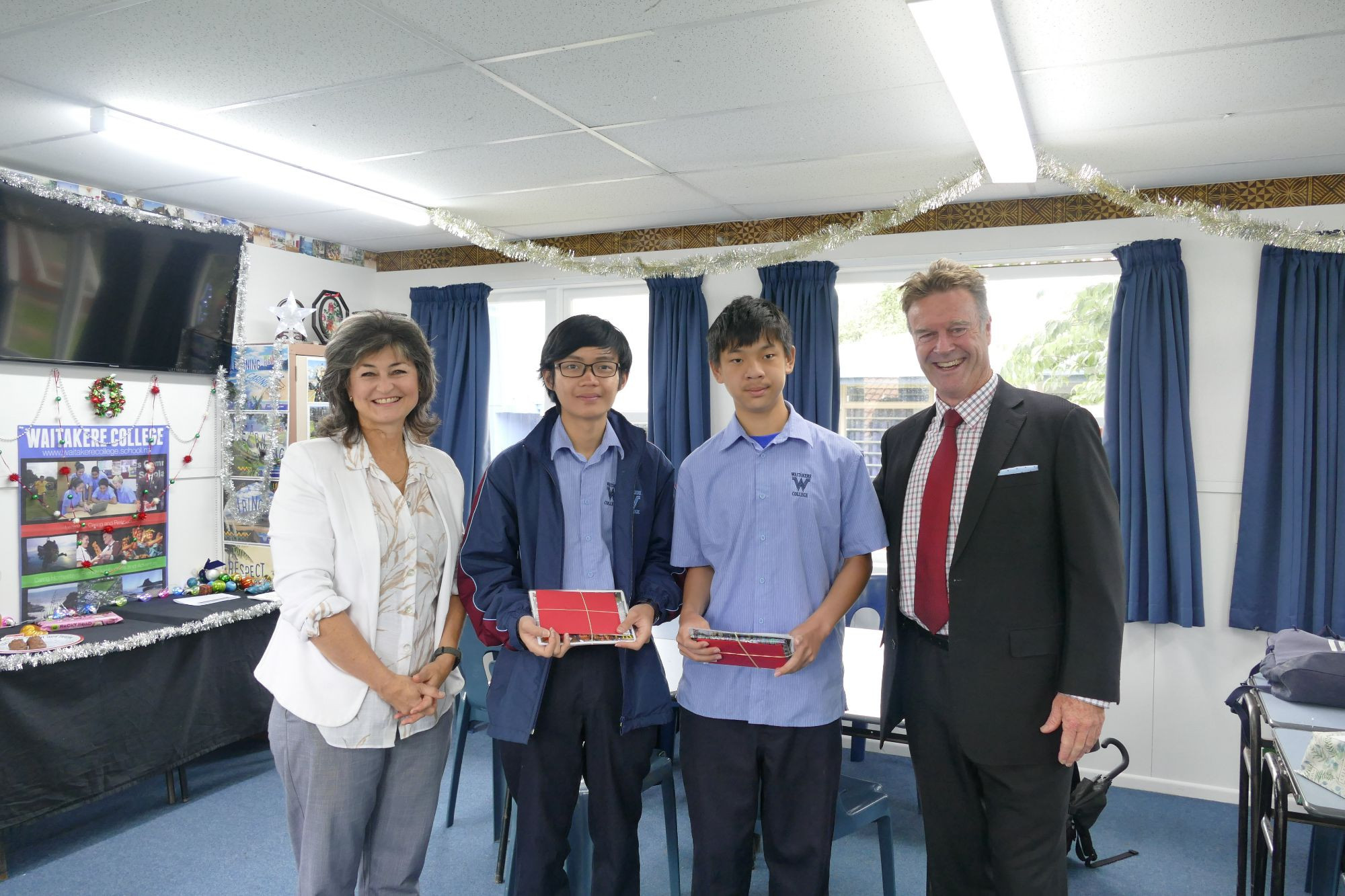 Mr Shanahan joined with Ms Taurere and Mrs Kemp to farewell our International students, who were recently back from Camp, or from finishing their NCEA exams.
Most of these students were among the first to enter NZ again since borders closed back in 2020, and they have certainly made the most of their short time with us, getting involved in all that school life has to offer and having amazing experiences with their homestay families.
We farewelled our students with Christmas treats and fun and we also found out that none of the International students had ever played the classic party game 'Pin the tail on the donkey' before so Mrs Kemp introduced a Christmas version of 'pin the hat on Santa's head' which everyone, including Principal Mark Shannahan, enjoyed playing!
Now some are returning to their home countries (Germany, Vietnam, Thailand), while some other students from the Northern Hemisphere will be staying in New Zealand to enjoy a Kiwi Christmas in the sun (hopefully – if the weather behaves!). We look forward to welcoming them back next year, along with new students from Japan.
Best wishes to Nemo, who is graduating after 5 years at our school and will be starting an Aviation degree at Massey University in Palmerston North next year.
Fly high Nemo!