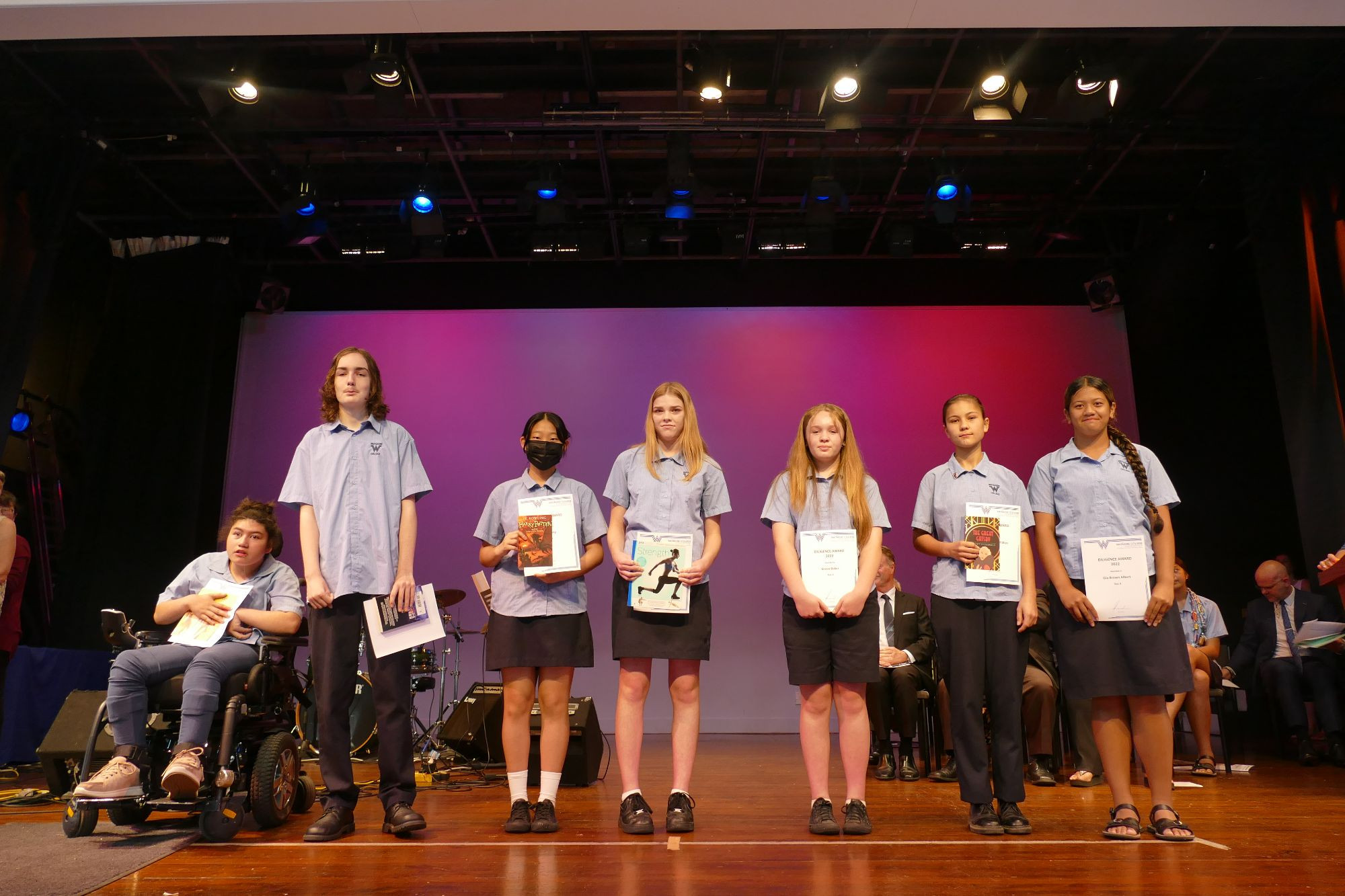 Academic success was celebrated this week with our junior prize-givings. Year 9 and 10 Top Scholars and Distinction Award winners had that all-important opportunity to walk across the stage and be applauded by their whānau and peers.
Rylee Subritzky, Kay McGee, and Enuka Te Keepa Prime stepped up and led the karakia. Adi Sharma, Adria Gawn, Taipua Kipa, and Delta Johns gave the student reflections on a year that all agreed was better than the previous two covid-affected ones! The school band performed a well-received piece and set the tone for the event.
Top Academic Student in Year 9 was awarded to Adria Gawn.
Junior Dux Litterraum was awarded to Esha Ram.
Special moments included the families of the two top award winners coming on the stage with smiles and tears.
Congratulation to all prize winners! Please click on the links below for the entire photo albums.
Year 9 Prize-Giving photo album