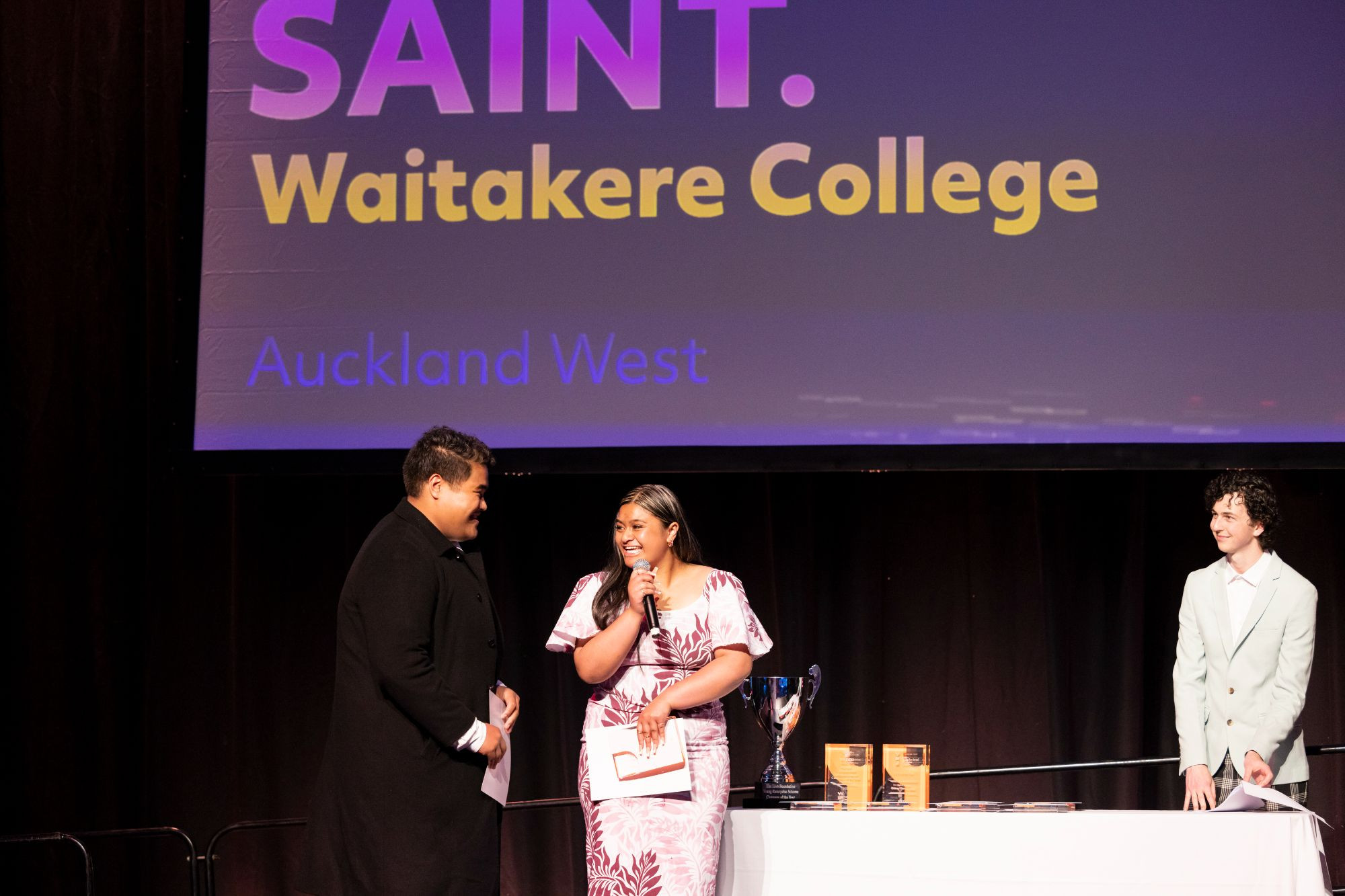 We had an amazing trip down to Wellington on Tuesday and Wednesday for the Young Enterprise National Pitches and Awards Night.
There were 12 National Excellence Awards and 3 Supreme Awards for the whole country, presented which were selected from all businesses that operated under the Young Enterprise Scheme. There were over 4000 students nationwide who participated and the student group photo below shows all students whose businesses excelled and reached the National Awards. The National Awards Night was held in the main foyer area upstairs at Te Papa, which was attended by Ministers and some of New Zealand's business leaders with over 200 people present. YES put on an awards night to rival any, which was an amazing celebration of these students' achievements.
After their amazing achievements at the Regional Finals, we can once again congratulate Wesley and Sarah as SAINT was presented with the National Excellence Award for Pacifica Business, presented by the Hon Aupito William Sio via video link. This means that they were the best Pacifica business in the country. From achieving this award SAINT received $1000 and the trophy pictured. This is a reflection of the fantastic achievement by our students who continue to grow from year to year and we are excited to see how SAINT and all the business students continue this success next year in the Young Enterprise Scheme.