Two deserving students from selected West Auckland and West Harbour schools will be selected to receive a full scholarship to the value of up to $10,000 for orthodontic treatment which can be provided at either McIntosh or Fraser Dental.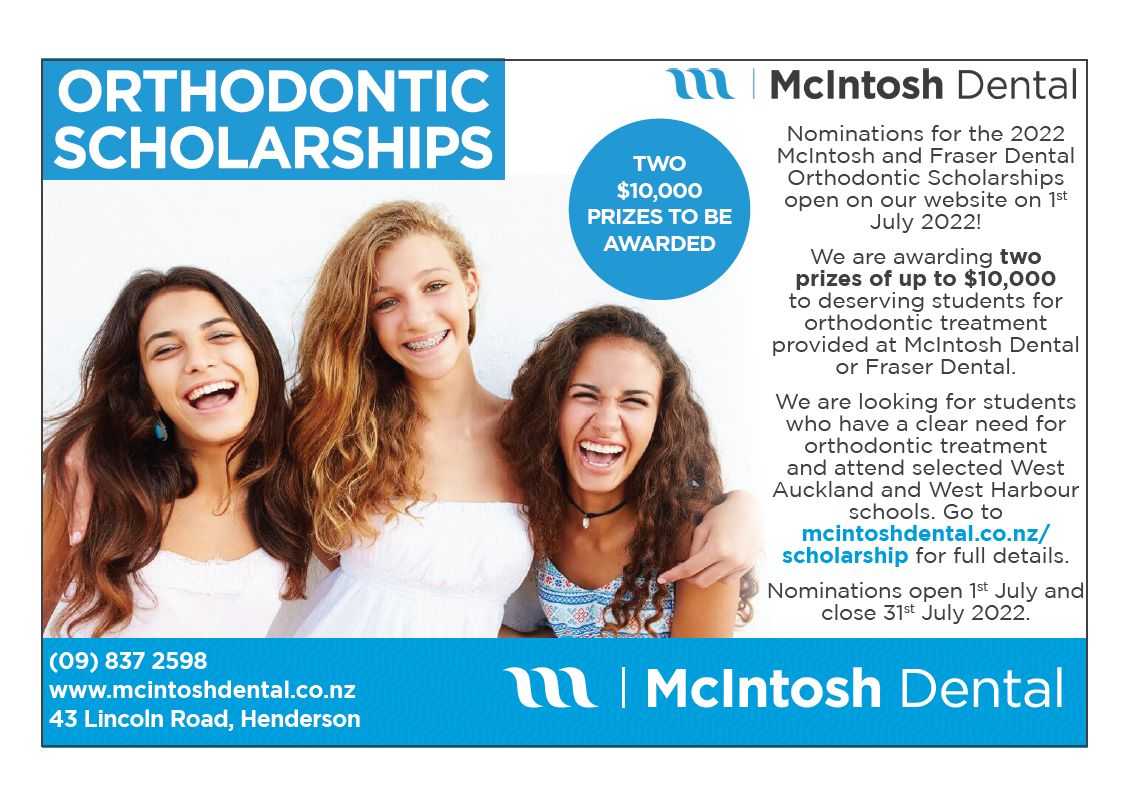 During the month of July 2022 nominations will be open for the 2022 McIntosh and Fraser Dental Orthodontic Scholarship.
Since its creation in 2012 the scholarship has helped 24 students and their families by awarding $155,000 in orthodontic treatment.
The nomination process is simple. We are looking for students who have a clear need for orthodontic treatment and who excel in one of these key areas: academic, sporting, the arts, or community involvement. Students can be nominated by teachers, other school staff, members of the community, whanau, and their peers, so spread the word to support your nominee.
All nominations must be made via the online nomination form on the McIntosh Dental website, which will be live during the month of July. Go to mcintoshdental.co.nz/scholarship to complete and submit the online form.
Nominations are open from 1st July 2022 and close on 31st July 2022.
The finalists will be chosen by the Scholarship Committee and invited to attend a complimentary orthodontic consultation, and the winners will be announced once consultations have been completed.