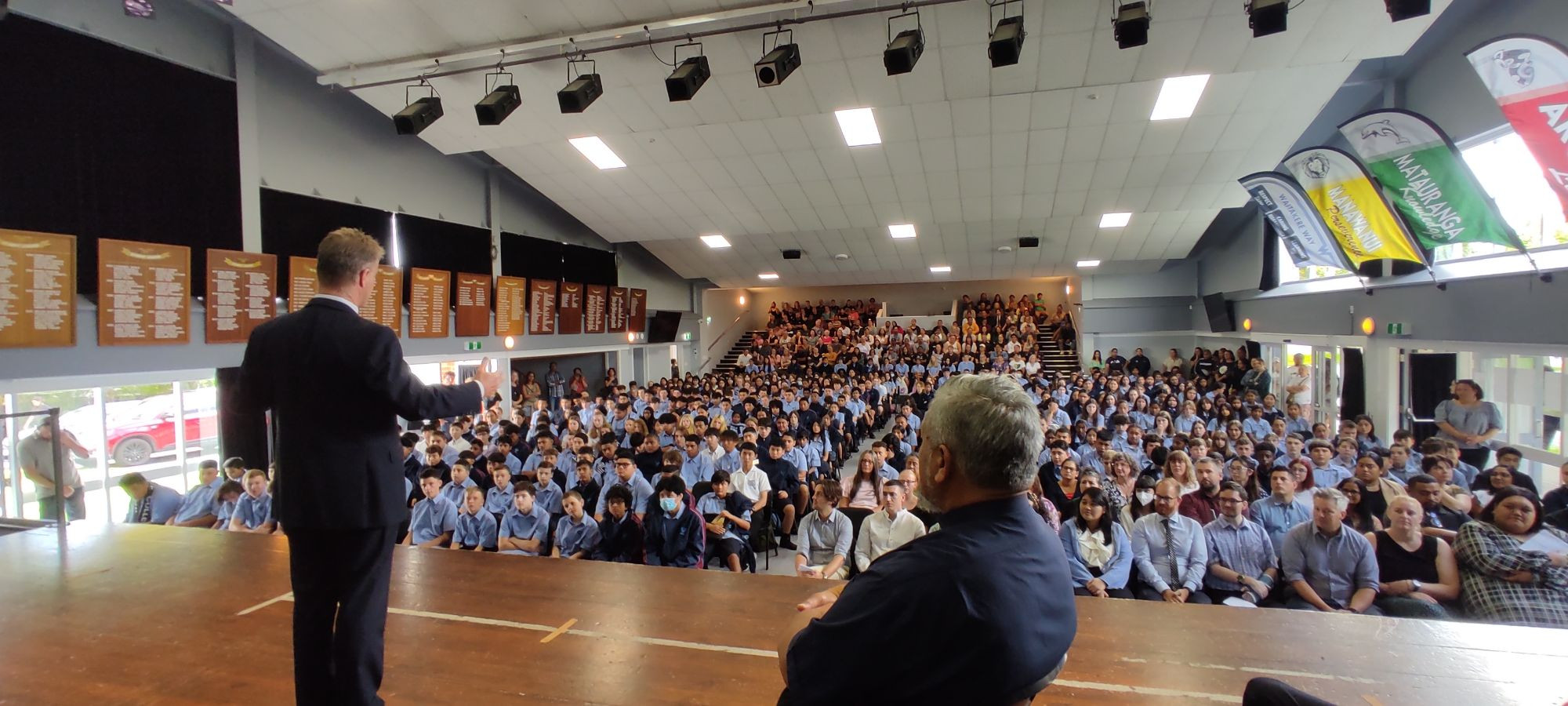 After a delayed start due to the flooding, On Wednesday 8th Feb the sun was shining as we welcomed over four hundred Year 9 and new-to-Waitākere Year 10 - 13 students with a Pōwhiri in the Jackson Auditorium.
The Pōwhiri was led by our Kaumatua Warahi Paki and Matua Troy Bond to officially welcome students and whānau to the school and into the Waitākere College family.
Whaea Linda Paki and Whea Pearl Snowden led us through the Karanga.
Principal Mark Shanahan reminded the students that every teacher and staff member is here for the students to help them thrive and learn during their 5 years of High School education and thanked the students whānau for choosing Waitākere College for this honour.
After the Pōwhiri students eagerly lined up to find out what class they were in and celebrated with friends and refreshments in the C block courtyard.
The rest of the day was spent with their classmates and tutor teachers as well as their Year 13 peer mentors who gave the students their tours and inductions and got them settled in and ready for their first timetabled day on Thursday.
We look forward to teaching and guiding all our new students and meeting Year 9s and their whānau again at the upcoming Year 9 BBQ.