A special thank you this week goes to the unsung heroes of the school, our Property Team!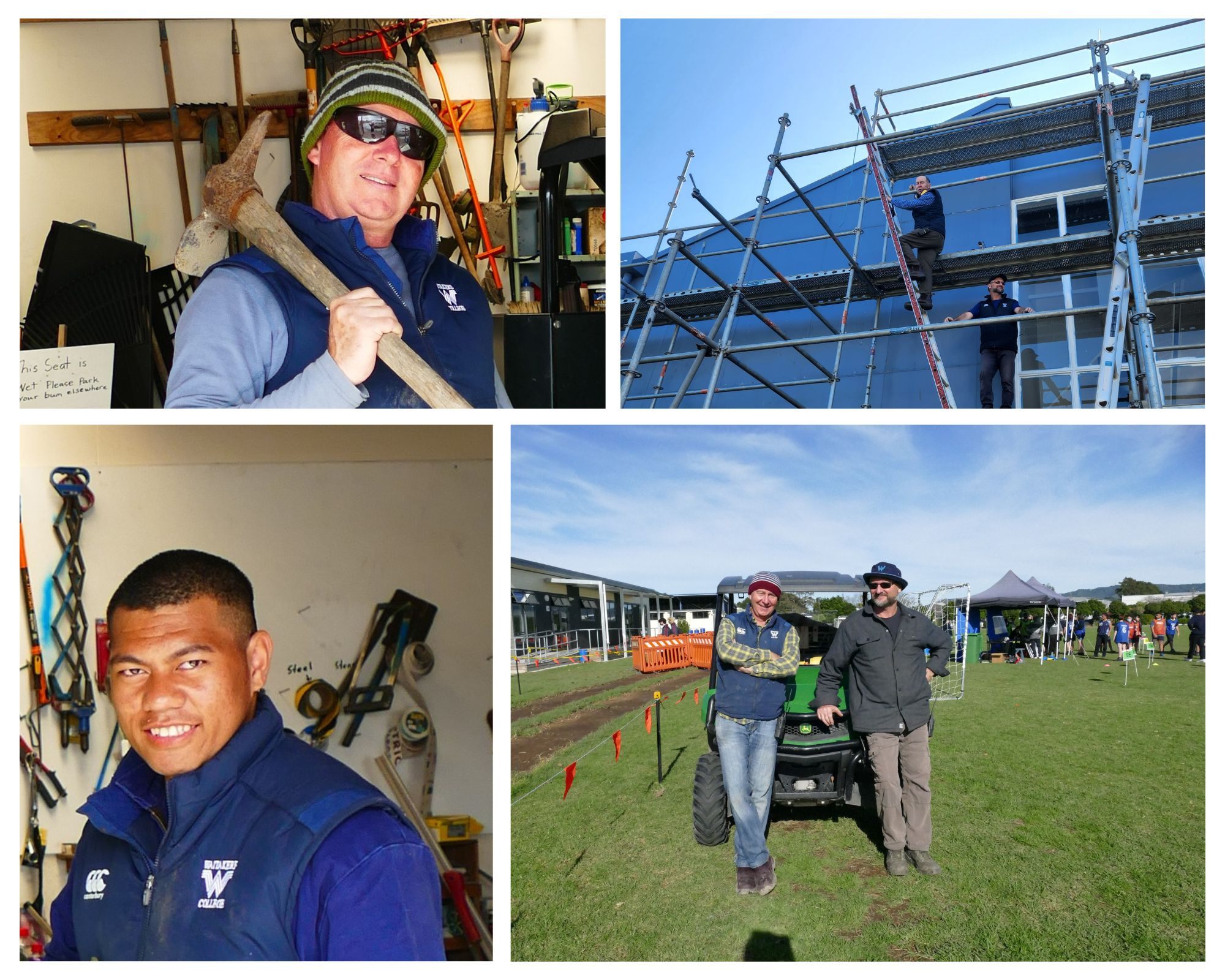 Shane Stoneman, our Property Manager, alongside Maintenance Man Malcolm Cole and our Caretakers Innes McLeod and Siaosi Sateko work hard throughout the year but, a special thanks for all the preparation and extra time they put in these last few weeks during the Auckland floods and Cyclone Gabrielle.
The Property Team was exceptional with their organisation in preparing the school and minimising damage as well as getting into the clean-up, site inspections and damage control while the school was closed.
The school came through relatively well after Cyclone Gabrielle, there was a lot of debris which needed clearing, a few wet floors as well as a number of downed and damaged trees – One fell on D13 but only minor damage and that was dealt with prior to the school reopening.
The school would not function without the hard work, care and attention the property team gives to our school grounds and buildings and in keeping all students and staff safe.