Get a team together for a great cause and fun day out!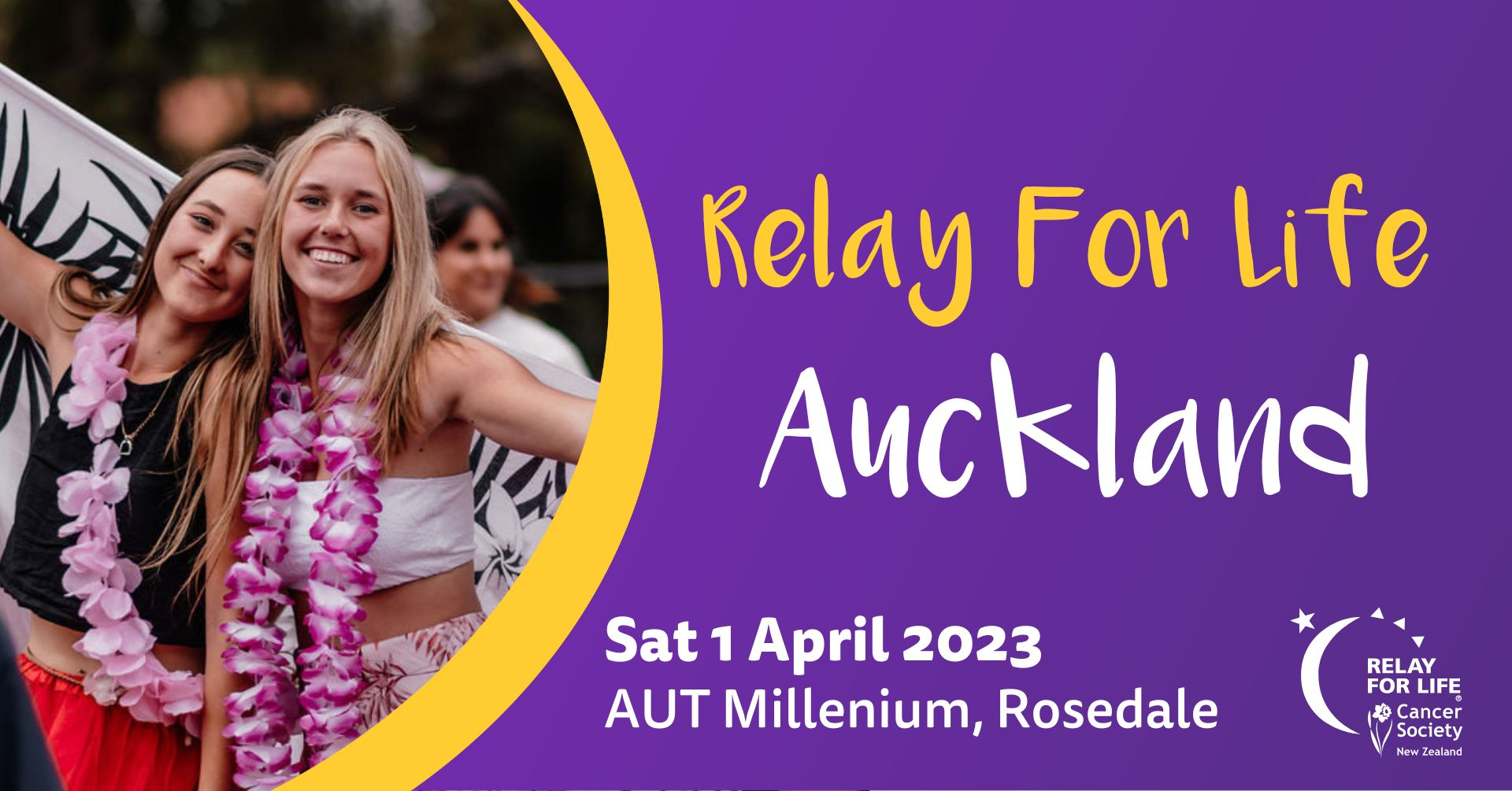 Welcome to Relay For Life - a fun, interactive and educational day boasting big tents, live music, cultural performances, talks from inspirational Kiwis, yoga, great food and more! There's a time for high energy as well as reflection with plenty of opportunities to learn something new, take something special home, and have an amazing time!
Join us on Saturday 1st April at the AUT Milennium on Auckland's North Shore from 10am until 10pm! Nothing will bring your staff and students together in comradery, support and cooperation more as Relay For Life. Designed to provide students the opportunity to take on leadership roles, meet likeminded students from across Auckland and support a great cause all while enjoying a range of fun, educational and exciting activities.

Join us to celebrate/whakanui cancer survivors and carers; remember/maumaharatia loved ones lost to cancer; and fight back/tū atu by raising awareness and funds for the Cancer Society. We would love to have you on the Cancer Society Relay for Life team!
Registration is FREE, however we ask all participants to raise $50 to attend the big day! Register Now We'd love to work with you to make Relay For Life the best experience for you and your students! To discuss transport options, fundraising ideas, or anything at all, email us at [email protected] or call us on 09 308 0245.