Meet Poppy!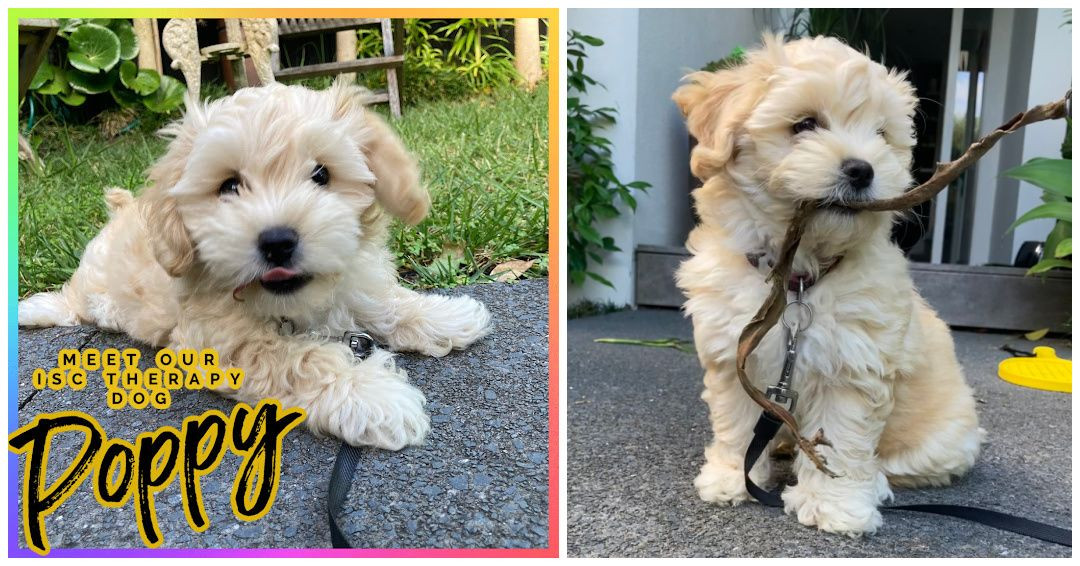 We have exciting news! The ISC has a therapy dog in training. Janet, our Speech Language Therapist, is introducing a puppy to the ISC. Her name is Poppy and she is a 15 week old cavoodle bichon cross with hypoallergenic fur. Poppy will be in the ISC on Monday, Wednesday and Friday. She is being crate trained so can safely and simply be kept apart from students as need be and is in her pen in the SLT room. Poppy is busily learning new tricks, and in a non-distracting environment will sit, lie down and come when her name is called. She loves to come to school and is a very relaxed puppy. As well as the joy she is bringing to the ISC we are already seeing the positive benefits for some of the students - increased confidence, increased communication and increased interaction.
We are also very mindful of the fact that some students may be apprehensive of dogs so Poppy is being kept in her very controlled environment of her crate and pen in the SLT office and is on a lead at all times when she goes on a walk.
If you have any queries at all please contact Rosie/ Jody/ Janet.