Waitākere College business students Sarah Opetaia and Wesley Paongo are empowering young Samoans to live to the Samoan foundational values of respect, service, and love.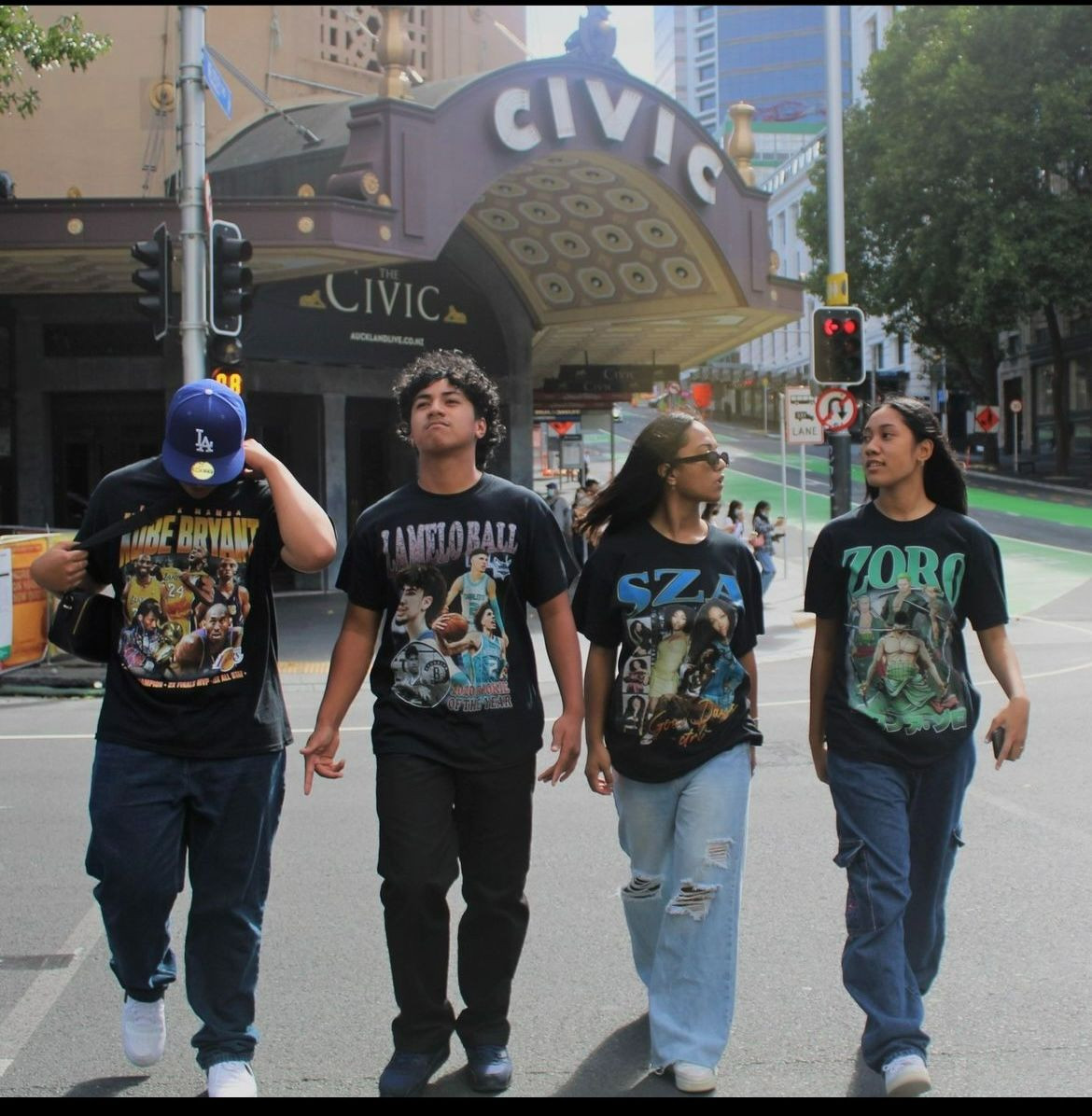 Story written by Gazette Editors
Saint. is a Pacific student-owned and led sustainable vintage clothing brand that won the 2022 YES National Excellence Award for Pasifika Business.It is the enterprise of Waitākere College business students Sarah Opetaia and Wesley Paongo using sustainable fashion and empowering young Samoans to live to the Samoan foundational values of respect, service, and love.  
"Fast fashion industry contributes heavily to carbon emissions so we want to be the change that ends unethical processes," they say.
Sarah says she and Wesley established Saint. to illustrate to other young Samoans what is possible.
However, even with an idea and a passion for sustainable fashion, starting a business was hard, she says.
"Having Sir [the school's business community liaison and commerce HoD Matt Cicchini] alongside us was amazing. He guided us and outlined everything, handing it back to ourselves but was always there to support and back us up."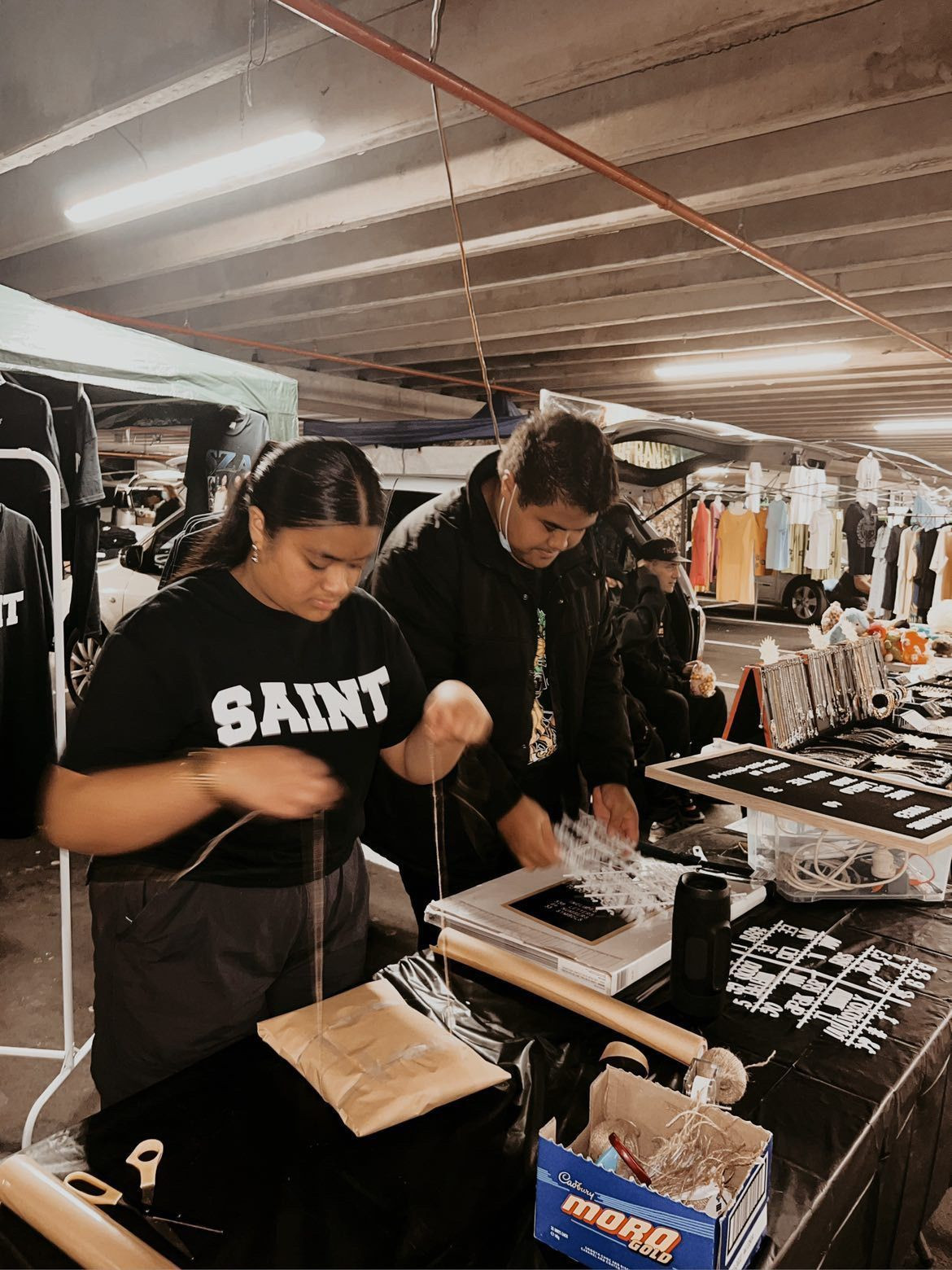 The pair say Matt helped them understand business basics, such as finance, market research, and business plans.
"We asked so many questions," says Sarah.
With three stakeholders initially, they each invested $307 for start-up costs and utilised the five hours of business class time each week to work on the business.
"We spent lots of time outside of class working on it too," says Wesley. 
They set about finding local suppliers and printers that fitted with their sustainable values.
"We found some 100 percent organic cotton T-shirts through Clothing Direct, and use water-based inks to have as little impact on the environment as we can."
They say the design process was difficult as they initially tried creating the designs themselves but quickly realised their skills weren't up to scratch.
After finding a designer online, they presented their ideas, but it took some time to land on designs that matched their vision and beliefs.
One design has a thesis statement that says: 'Our culture cannot thrive without respect'.
"We're Samoan and have been brought up with values of respect, service and love, and want to educate through those values," says Wesley.
Their other designs talk about how people can make an impact in society and do good in the world, he says. 
With the production side of the business sorted, the pair started working on their marketing. 
Wesley says they built four websites before their current one and taught themselves how to build it and integrate an e-commerce store. 
With a TikTok account and a regular stall at the local night market, the business started making sales. By the end of 2022, Saint. had made more than $4,000 in sales. 
Matt says YES is a great way to introduce students to small business. 
"New Zealand is such a good country for business and people can achieve it. Students always think business is so far out of reach, that they are too big and complex, so it's really about giving them the confidence by using the student-centred work, empowering them to take that challenge and do that step."
Matt says his role as kaiako is to provide students with information while being careful not to take over. 
"Sometimes they get a little frustrated because I'm not giving them enough but I'm giving them enough information for them to take the lead and learn from it."
He says Saint. took the lead "amazingly", which is why they've done so well.
"Their passion for their business, experimenting, trialling new things has really helped them to progress."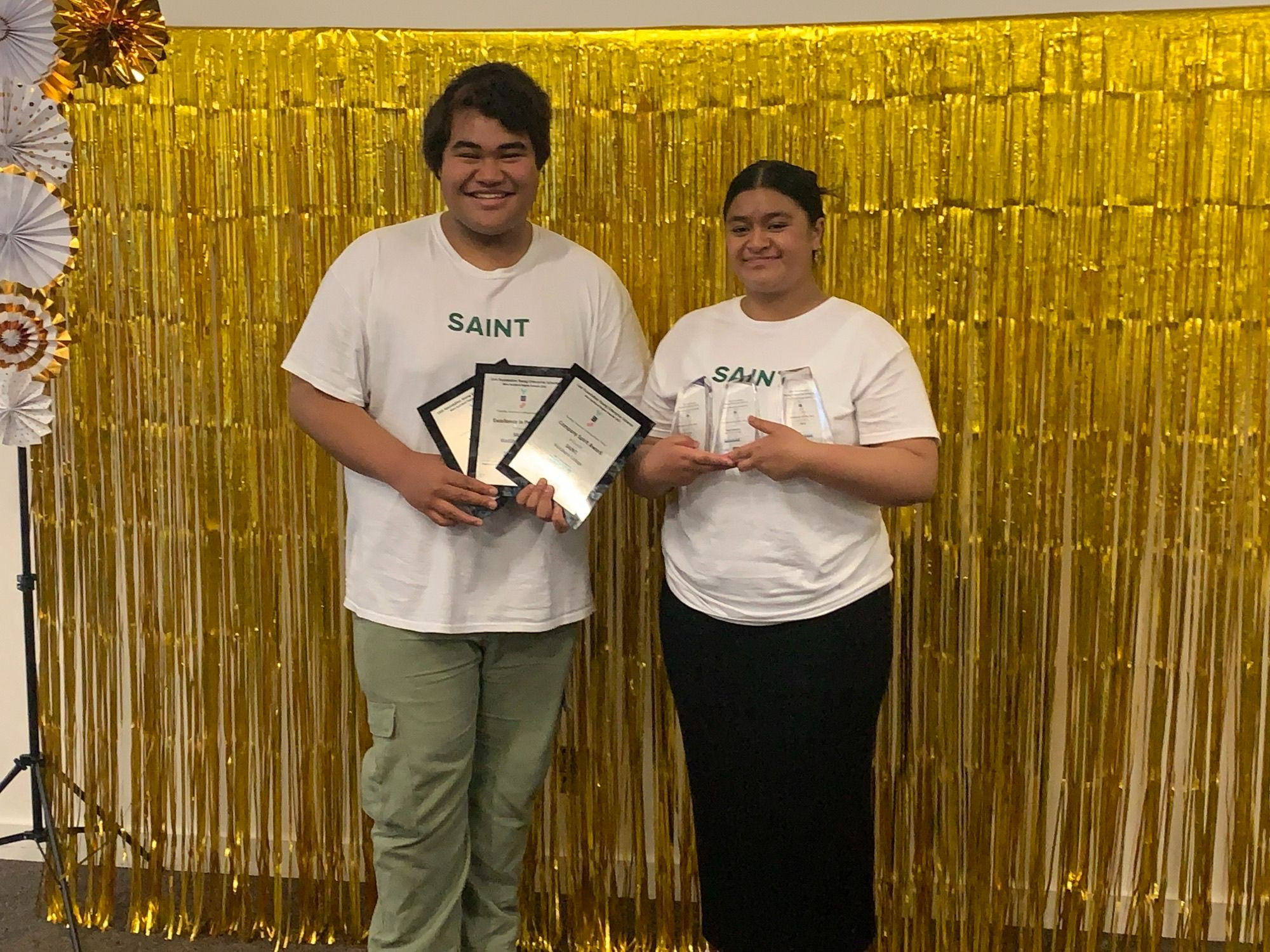 As Year 13 students, the pair plan to launch a new collection in March/April this year. 
"We just want to produce products with meaning. We want to make sure each collection has a meaning behind it to inspire the next generation of students," they say.
Matt says the YES awards helps all students strive for success when they may not have had the passion like Saint. did at the start. Last year, Waitākere College had 21 student businesses. 
"Being part of the awards nights – regionals and nationals – gives them great confidence to move forward." 
Sarah's advice to other students considering participating in YES is to "go for it".
"There's always someone you can ask for help, and if you fail there's always other options. We went for it even if we failed at times and made mistakes along the way. We just put our faith in God that we'll make it out."
Matt agrees, saying business isn't going to be perfect every time and experiencing failure is how you advance in business.
"That's what we emphasise – there's going to be things that go wrong but we work through them, correct them, learn from them and move on. There is no such thing as failure, it is all a learning process that determines your success."
Matt says the hope is that Saint. and other student businesses can carry on when they leave school. 
"That's our entire aim, to have something to set them up for real life."
Sarah says they learn from other students and their businesses as well. 
"We always ask what they're up to and share ideas to help improve each other's businesses. It's all a learning process."
Sarah and Wesley's hope is to continue growing Saint. 
"I want to go to uni to develop my knowledge," says Sarah. 
Story written by Gazette Editors
ISSUE: VOLUME 102, NUMBER 2
Full article found on https://gazette.education.govt.nz/articles/students-finding-success-with-sustainability-business/