The group comprised 33 students along with 6 staff and parents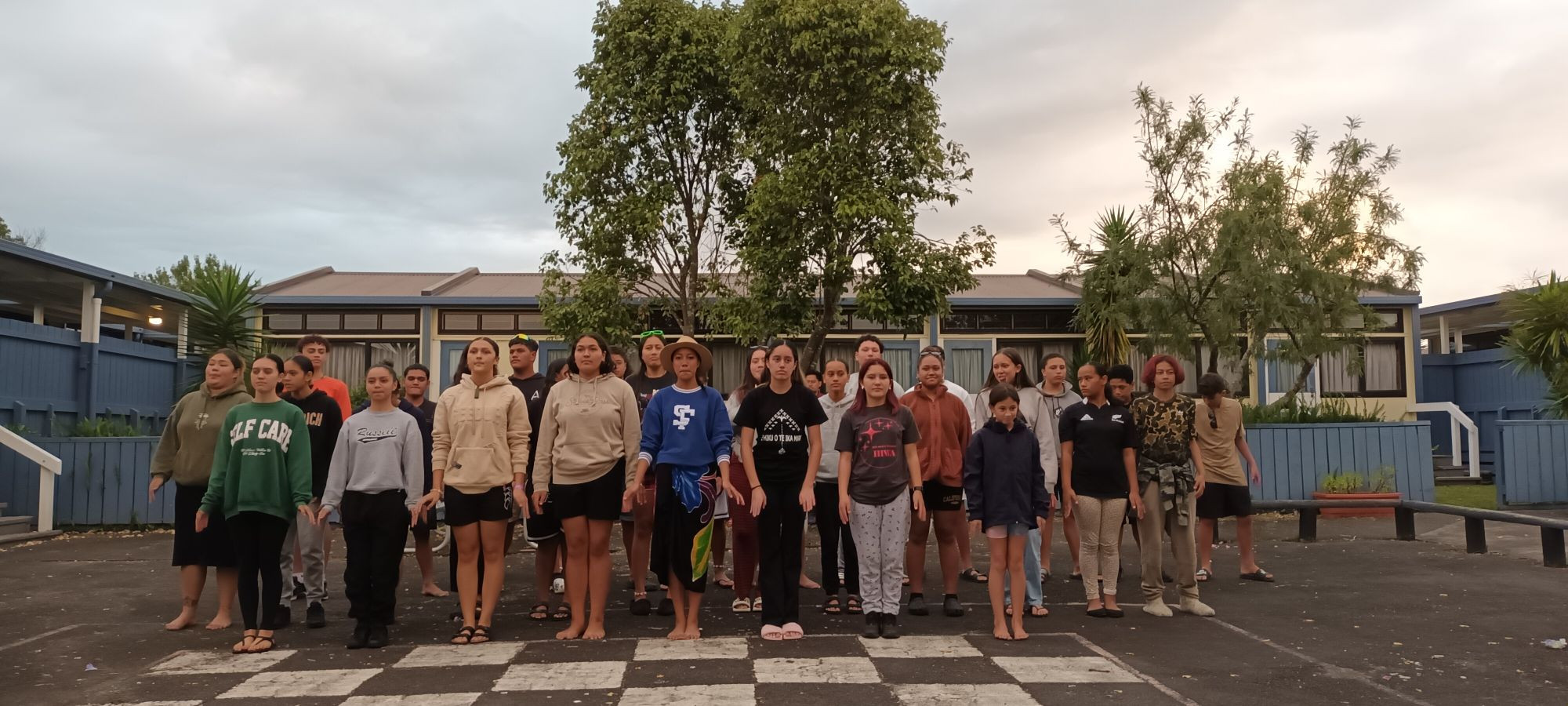 Written by Whaea Pearl Snowden
Last year When we went on our Haerenga to Kaitaia Te Kura Kaupapa Māori hosted us. They were amazing hosts who looked after our students and created great relationships among our students. In December 2022 their Deputy Principal Dr Mere Snowden rang to let me know they were wanting to bring a group of students to Te Matatini however they had nowhere to stay. A request to reciprocate by hosting the Kura was without hesitation a yes!
Monday 20th February we hosted our Pōwhiri for them, they settled in for the week and all eyes were on Te Matatini. Tuesday afternoon after the Pōwhiri at Te Matatini the Kura went to play a couple of games of Ten Pin Bowling which they were very competitive and loved every minute. Thursday we enjoyed the evening with shared kai and kōrero, and a couple of waiatas. Friday morning time to pack up to return to Kaitaia just before the weather packed in and the roads to the North closed down.
The Kura were catered for and well looked after by Staff and students from Waitākere College for whom we were very grateful, we would not have been able to host them without their support.
No reira e te whānau o Te Kura Auraki o Waītakerekere he mihi matakuikui ki a koutou i kawea i ngā Pou e toru o te kura ko Te Aroha, Te Mana me te Manawanui. "Whainga hei tūtuki mā tātou katoa" Achievement for All..