Students competed against the rest of the world in languages from all over the world, and Waitākere College did exceptionally well.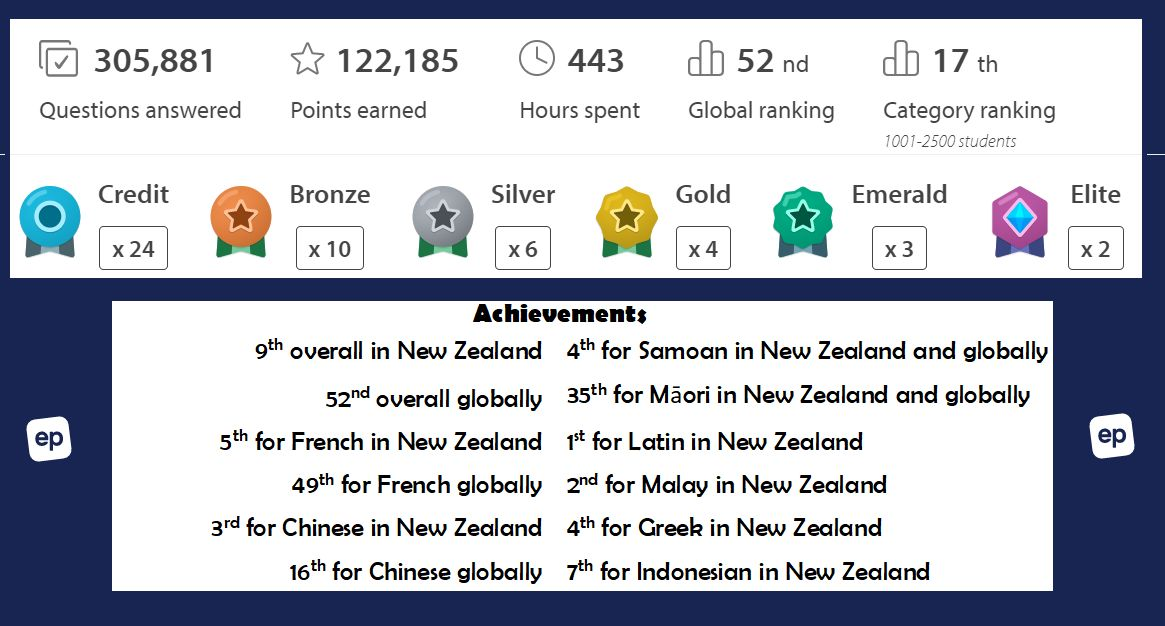 From Tuesday 7th March to Tuesday 14th March, Waitākere College competed in the online Education Perfect Global Languages Championship for 2023. To list just a few of our achievements; we came 9th overall in New Zealand, 52nd GLOBALLY, 5th in New Zealand for French, 3rd in New Zealand for Chinese, 4th for Samoan in New Zealand, and 35th for Māori in New Zealand and globally.
Students are also individually awarded prizes of different awards for the number of points they earned during the competition week. We had 24 students achieve Credit (500 points), 10 students with Bronze (1,000 points), 6 with Silver (2,000 points), 4 with Gold (3,000 points), 3 with Emerald (5,000 points), and 2 students had an amazing feat of achieving an Elite award which meant they earned over 10,000 points! Our students truly amaze us year after year.
Keep your eyes on the notices for when prizes from the competition will be announced.