Use EPIC Discovery to search across multiple EPIC resources or filter by year and subject to see the EPIC resources available to schools 100% free thanks to the Ministry of Education.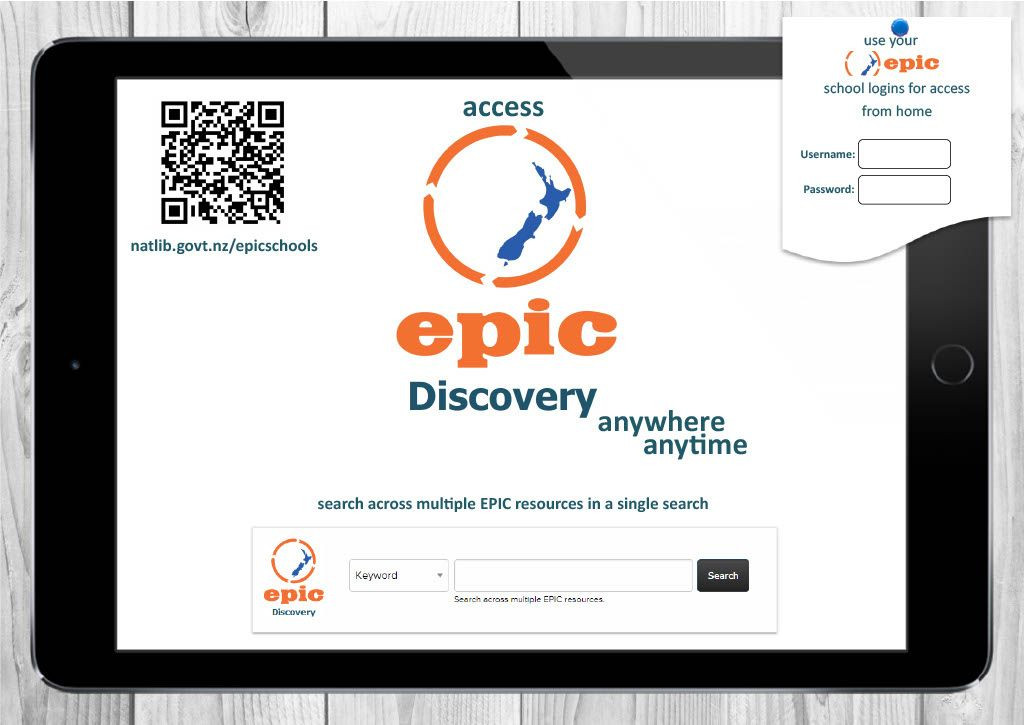 What is EPIC?
It is not a search engine or a database, it is access to a portal that gives search access to a WIDE range of e-resources.
From SCHOOL you do not need a login, just connect here natlib.govt.nz/epicschools and with one search you can search across multiple EPIC resources.
Electronic Purchasing In Collaboration is a consortium of New Zealand libraries, managed through the National Library of New Zealand that have joined together to buy collective access to a wide range of e-resources, to make available to New Zealanders through libraries and schools.
Through EPIC, The Ministry of Education has paid subscriptions which enable all New Zealand schools to access a range of quality, educational e-resources.
EPIC enables access to all staff and students of New Zealand schools for personal use or educational purposes in connection with the educational activities of the school.