The Laptop drop is an organisation with the goal to build a marketplace where teachers can place requests for technology and companies can donate their old equipment, with the overall goal of increasing children's access to technology.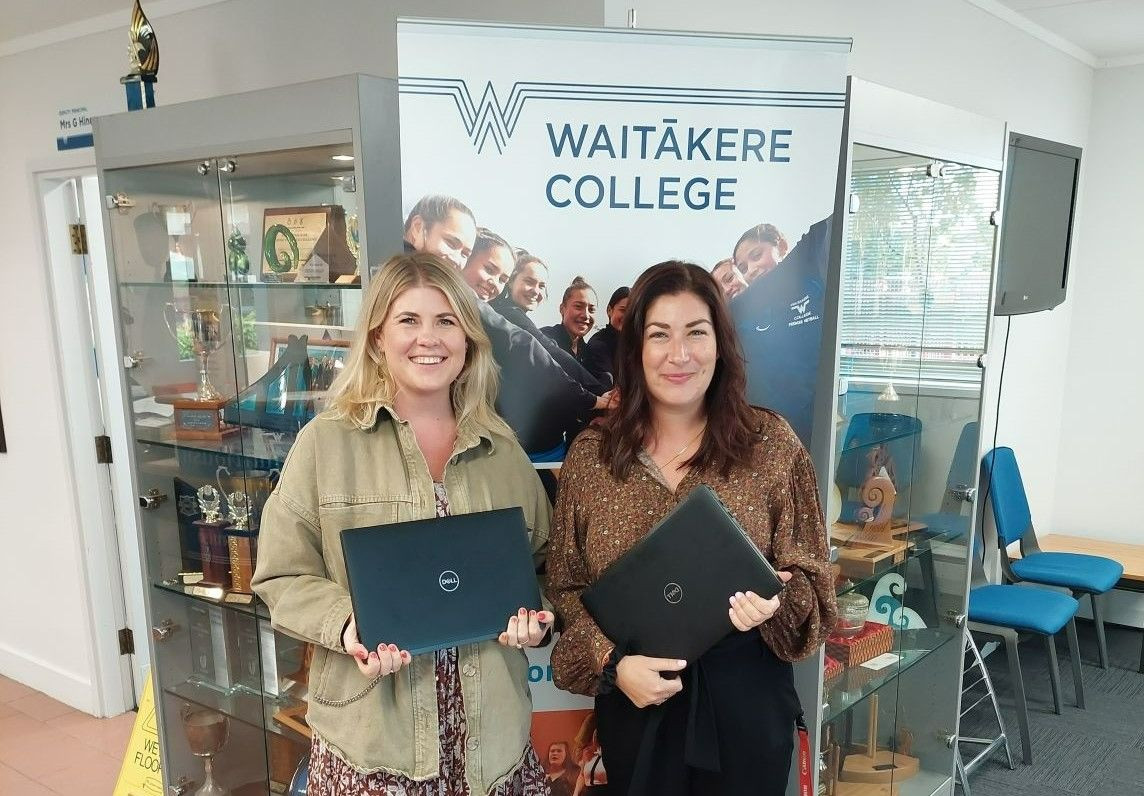 Deputy Principal Jane Coup has started a connection with the Laptop Drop and the Art Department has received its first set of higher-spec second hand laptops. Last week we received our first ten Laptops, we have a goal of acquiring 30 so we can have a class set to use with Year 10 Photography and Design students.
Higher-spec computers enable us to teach Adobe suite to the students earlier as Chrome books are unable to do this. By having access to adobe earlier the students have higher engagement with the subject and have proven to have better results in senior NCEA Photography and Design courses. The company who kindly donated the computers to us was a Company called EROAD. Pictured here is Genevieve Craig HOD of Art and Design Teacher Amy Petrie receiving the Laptops.