Whether you are new to Football or an experienced player join a team today!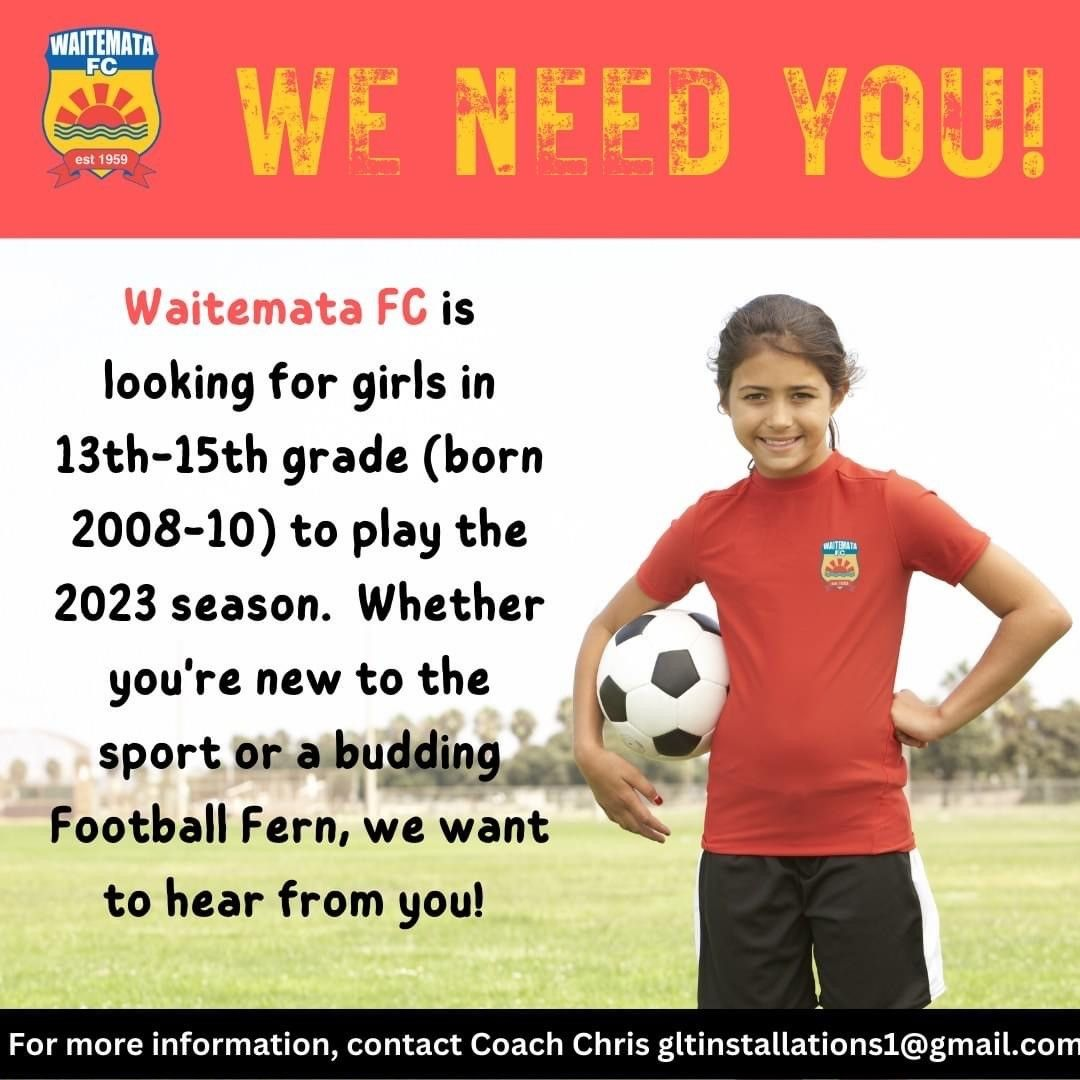 Waitemata Football Club is looking for a few more girls (aged 13-15) to play this season.
Training and game times will not clash with school Football and this is also a fantastic chance for those who can't play for school to give it a go.
Waitemata FC are a Community based Football Club in the heart of Te Atatu South. Make friends, learn a new sport and get fit, all while having fun!
If you are interested please contact Dan, [email protected]