The first book of the week for Term 2 is a collection of Poetry Pasifika students across Aotearoa. The perfect read for over the holidays.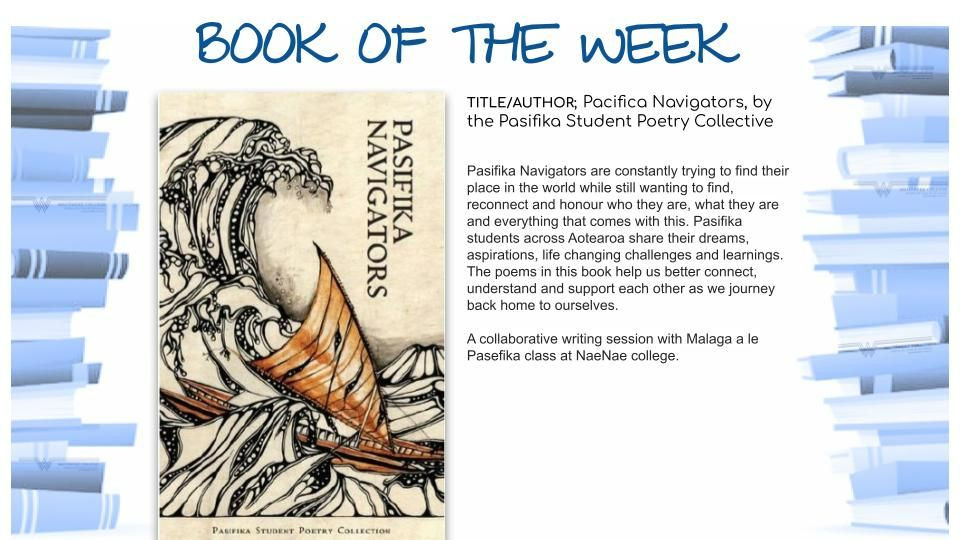 Pasifika Navigators are constantly trying to find their place in the world while still wanting to find, reconnect and honour who they are, what they are and everything that comes with this. Pasifika students across Aotearoa share their dreams, aspirations, life changing challenges and learnings. The poems in this book help us better connect, understand and support each other as we journey back home to ourselves.
A collaborative writing session with Malaga a le Pasefika class at NaeNae College.