Tēna koutou e ngā whānau maha e o Te Kura Auraki o Waitākerekere. Anei Ngā Pae Maunga o Waitākere i tū i te Polyfest 2023.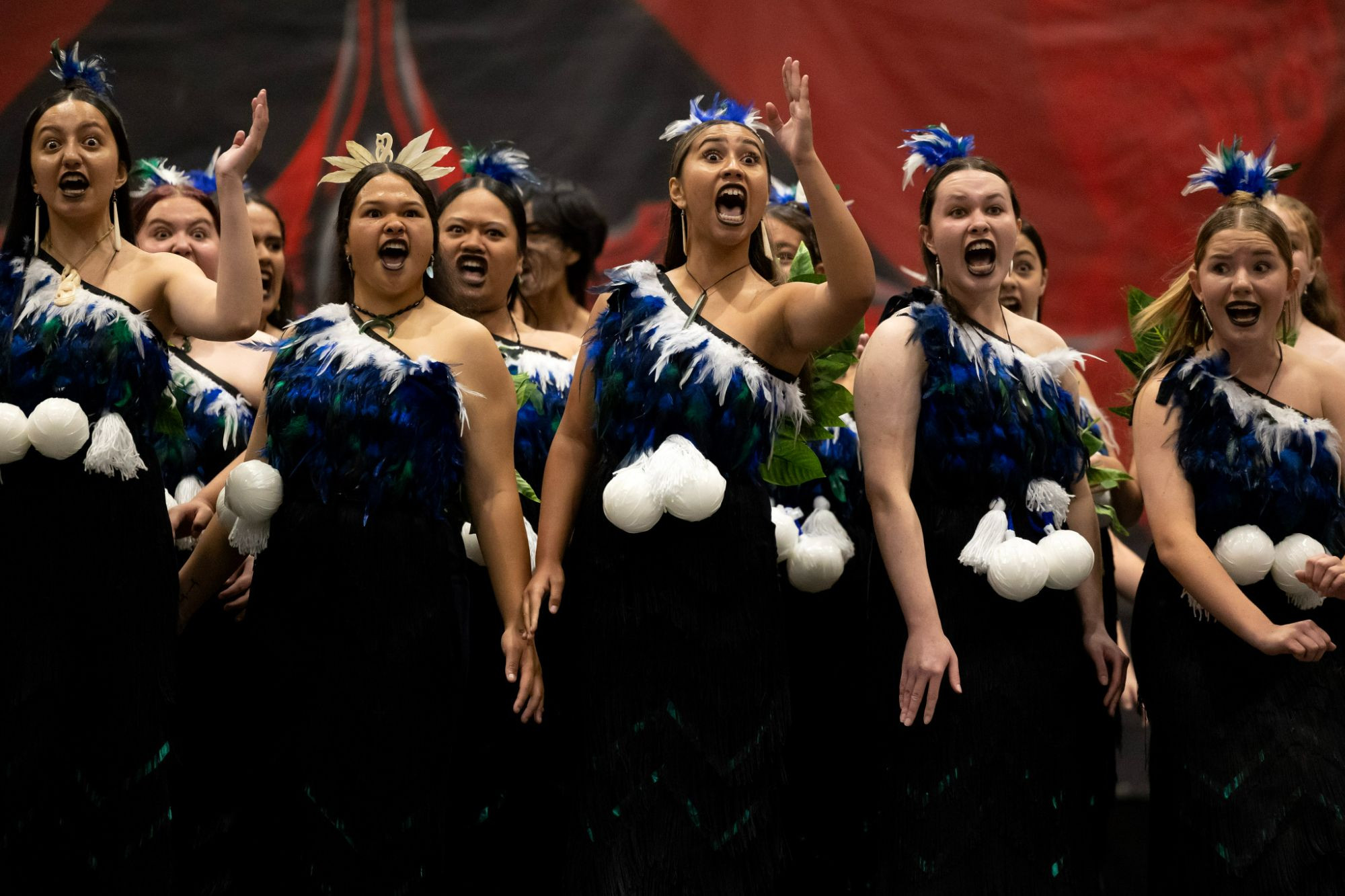 Written by Whaea Pearl Snowden
This year Polyfest was held in Week 10 of Term 1 due to Te Matatini o Te Ao being held earlier in the term. Other changes were our venue to the Due Drop Event Centre in South Auckland. We decided to go with some of our items from a previous bracket and also introduced new ones which was awesome.
Many hours of preparation were committed to this Kaupapa with the support of Senior Management, Staff, and whānau. From teaching and learning words and choreography, costume fitting and not forgetting all the meals prepared and delivered.
Predominantly a junior team with a group of strong senior students took the stage to deliver an incredible performance on the day. WATCH THIS SPACE!!!! A testament to students' commitment to the kaupapa.
Manukura Tāne: Taipua Kipa placed 2nd in Male Leadership and Teia Peihopa-Watson Manukura Wahine placed 4th in Female Leadership. Both Year 11 students rose to the challenge in their first time leading Kapa Haka. We look forward to seeing their growth in the years to come.
Special Acknowledgments to our amazing tutoring and support team, Taitea Snowden, Rhiannon Epiha, Destine Snowden, and Rob Snowden, with the support of staff Whaea Ngawini, Matau Troy, Whaea Sam LaHood, Marcus Nathuran, Whaea Taryn, Whaea Kate, Matua Wil, Food Tech Dept, Stephen Nightingale, Jordan Foulds, PE Dept, Sue Borich, Parents: Whaea Chanel Kipa, Cheriece Kipa, Whaea Keri & Matua Dave Skelling and Matiu, Whaea Tui, Whaea Ngahiriwa, Whaea Hayley, Raukura (ex-students), Bree, Lottie Tahi and Kiriwai Warbrick.
And special mention to Tracey Rogers who is Anahera Morehu's mum for her support in securing sponsorship from Waitākere Licensing Trust for Polyfest.
No reira e ai ki te whakataukī o Polyfest ko te Mana Motuhake…..
Whainga hei tūtuki mā tātou katoa-Achievement for All.
Watch the full performance here