Siobhan Stanisich is in her 3rd year of engineering at Waitākere College and is now being mentored by Jadzia Pyne Ambassador for Competenz to inspire young women to succeed in Engineering and Trades, previously industries dominated by men.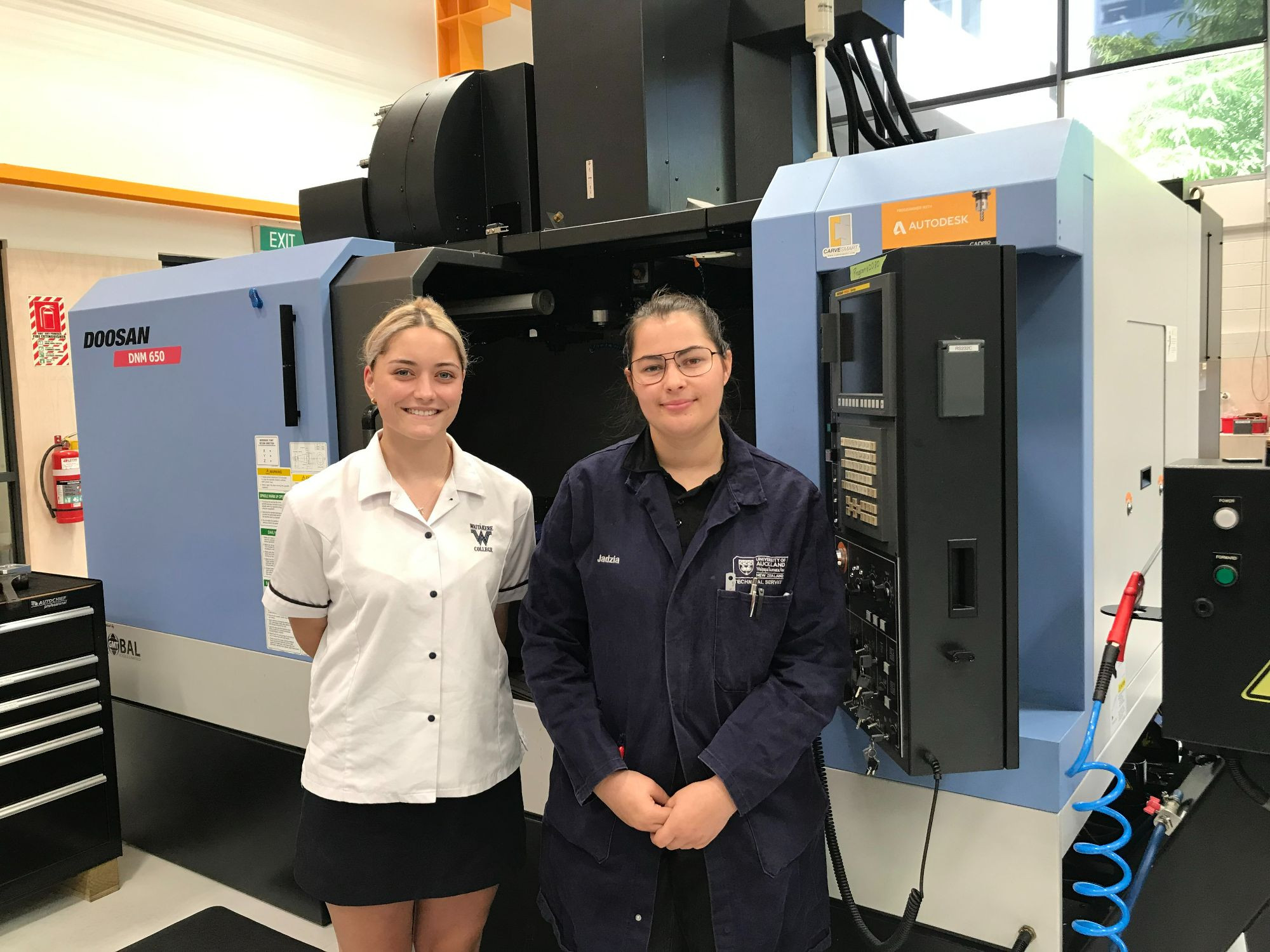 Written by Siobhan Stanisich in Year 13.
I have learnt so much during my time in the Engineering Academy workshop at school and at UNITEC in Year 12 completing a Welding and Fabrication Gateway course. I have learned many skills including welding, machining and being precise with my work and finishing projects on time to a high standard. With this being my final year at school in the academy I have been given the opportunity to do a work placement in the engineering department of Auckland University in Grafton.
I recently went with the Vocational Pathways broker, to tour the state of the art engineering workshop and meet the team at Auckland University which I will be working with including former Waitākere College Engineering Academy student, Jadzia Pyne.
Jadzia also completed the Engineering Academy in 2019 and did her work experience at Auckland University before going on to secure the first lucrative apprenticeship here for Waitākere College. Jadzia's other significant accolades from Year 13 were winning the inaugural Prime Minister's Vocational Excellence Award for Waitākere College in 2019 and a trade scholarship from the Waitākere College Foundation worth $1500.
Jadzia has been a true inspiration for me and other women in a male-dominated industry.
I am excited to start my placement at Auckland University during the April School holidays and continue in Term 2. I am looking forward to working closely with the team and especially Jazida as my mentor and gaining more skills in the Fitting and Machining workshop such as learning how to program many of the University's high tech machines, including the variety of CNC machines, operate new, large modern lathes, grinders and try out the spray painting booth too.
It is my dream to be placed at a high tech workshop like Auckland University and my current goal is to prove to Auckland University that I can be an asset to their engineering department and hopefully secure an apprenticeship by the end of the year.
I would love to be a role model to future women entering Trades, just like Jadzia has been to me through Engineering.