Near the end of the first term, the Year 12 and 13 Service Academies held an ANZAC Remembrance Parade. ANZAC comes from the name Australian and New Zealand Army Corps.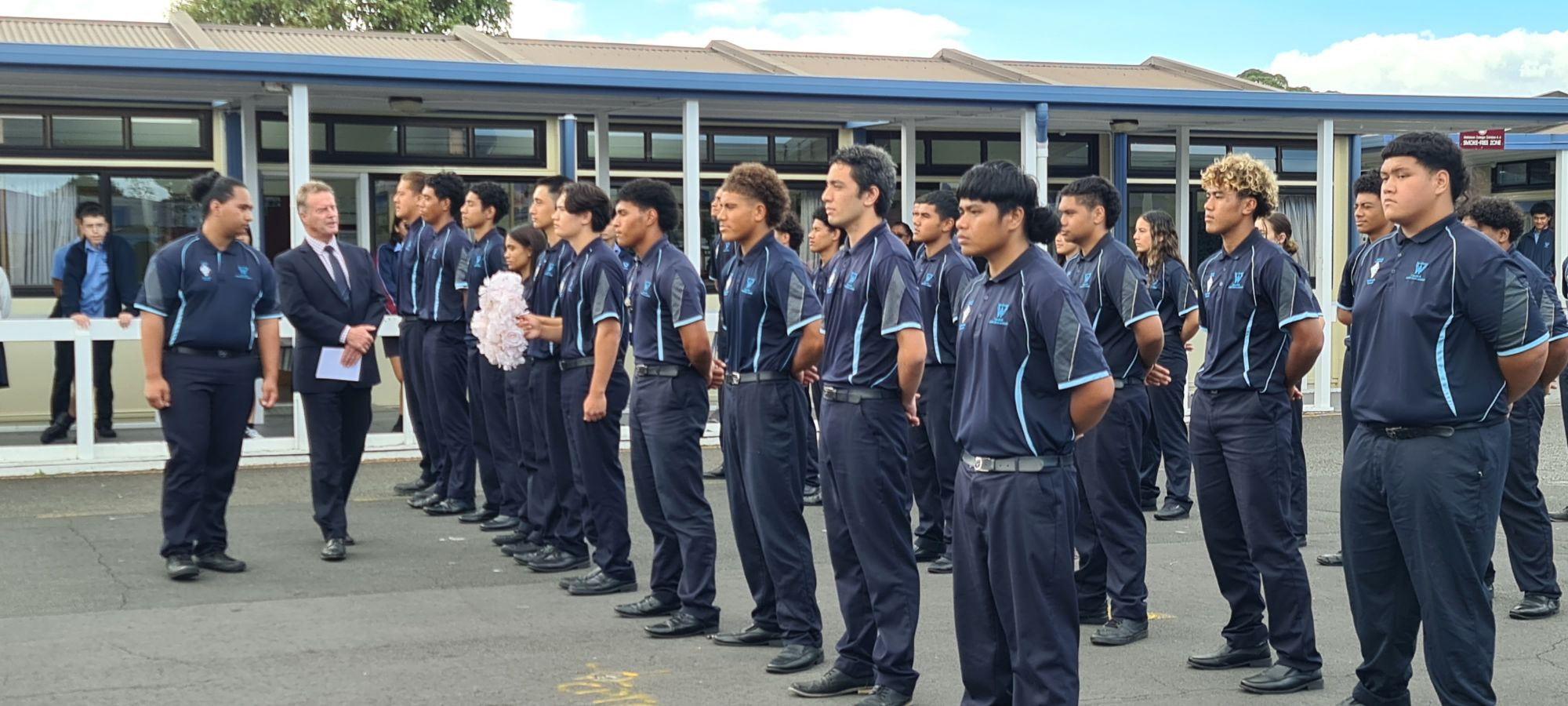 Our Anzac Remembrance Parade was to mark the anniversary of the time when New Zealand and Australian soldiers landed on the beach at Gallipoli in Turkey on 25th April 1915. This occurred during the First World War (1914-1918). It was one of the first major military campaigns for both countries.
The chance to fight in the war was seen by some as a great adventure and by others as a chance to 'do our duty for king and country'.
Ideas of the 'great adventure' and 'duty to our king' gave way to the terrible reality of war.
Both our nations New Zealand and Australia share a special place side by side on the map, we now found ourselves fighting and falling side by side at Gallipoli. By the end of the Gallipoli campaign over 10,000 New Zealanders and Australians died in battle.
On the 25th of April, we remember those who have fallen, those who serve and those civilians affected by war and conflict. We remember our original ANZACs and their sacrifice.
An incredible Anzac Exhibition was also created in the library by Services Academy Director Damien Morgan which displayed some of his Military uniforms as well as a fantastic array of books about World War 1 and Anzac Day.
Lest we forget.