Last term, Year 9 Performing Arts, Year 13 Drama and Year 9 & 10 Shine students were thrilled to see the show, both written and performed by Christopher.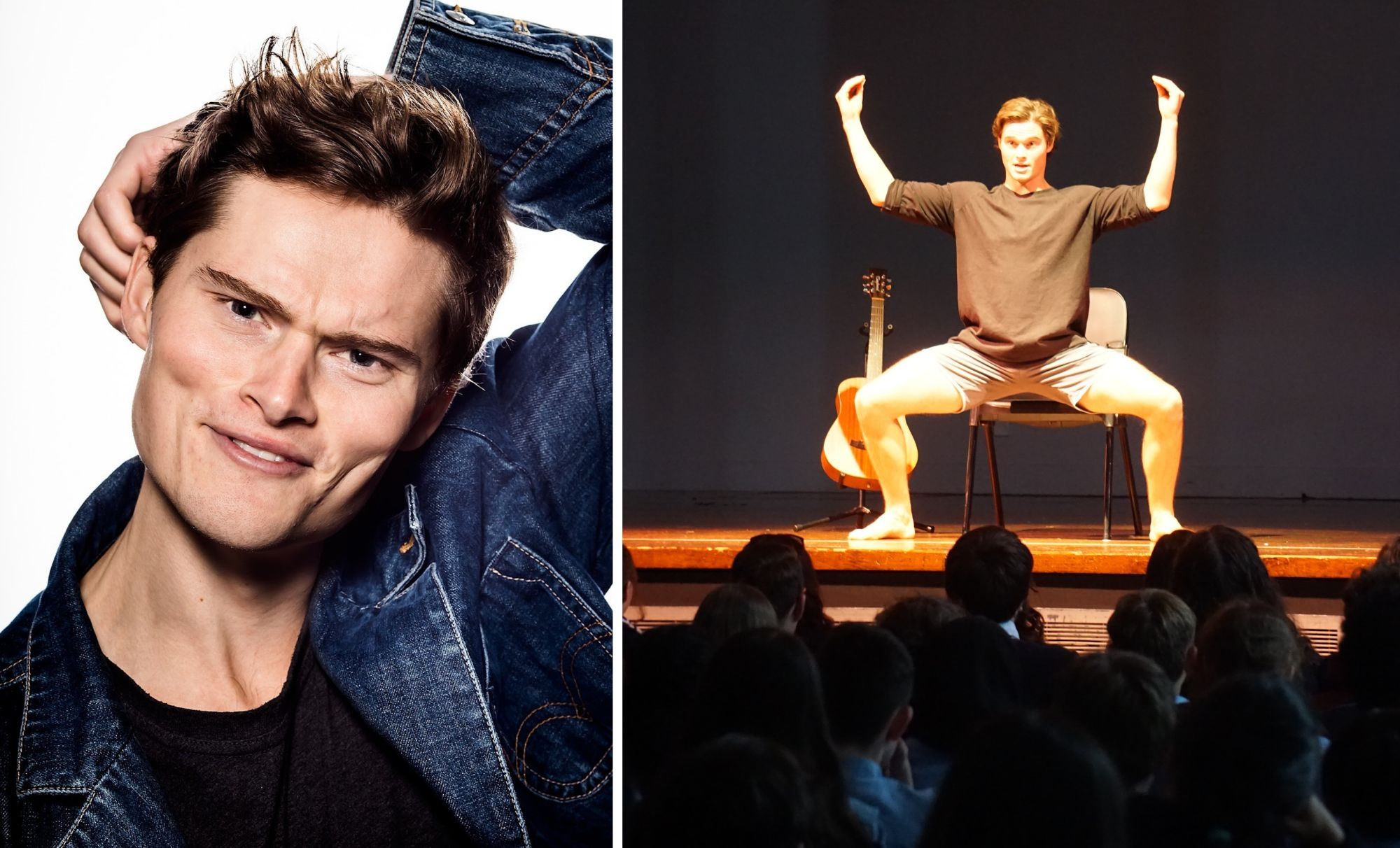 Christopher, a former Shine student and a self-described "Professional Imaginator" graduated from Waitākere College in 2015.
Christopher reflects back on his time at Waitākere fondly "I did every school show while at Waitak and apart from occasionally behaving like a right diva, I loved every bit of it."
After taking time off to travel in 2016, Christopher came home and auditioned for the Drama School Te Kura Toi Whakaari o Aotearoa and was rejected. Not letting a knockback hold him down, Christopher auditioned again the following year and this time was accepted!
Christopher studied there from 2018 - 2020 graduating with a Bachelor's Degree in Performance Arts - Acting for Stage and Screen.
"Not wanting to take a break, I started making a solo theatre show that ended up being about a young man finding his way in the world... funny that". It took two years to complete, during which time Chris worked on projects as small as local theatre and short films, and as large as Avatar: The Way of Water.
"In my downtime, I'd work on my solo show which I called 'Nepal'. When the show was finished I realized that the main character was high school age and decided to get in touch with my old teachers to ask permission to bring the show to Waitākere. I performed for 150 people, the largest audience the show has seen so far and when I left the school grounds that day I felt a very special kind of 'good', Something like; inspired and fulfilled, hopeful for the future and grateful for my upbringing. Stoked to feel the vibe at Waitak, a school that feels clear on who they are and what they're doing for the young people enrolled. Kia manawanui, Waitak!"
After the show, Christopher stayed on for questions from the audience and a catch-up & photos with his former Teachers, Mrs Monk and Mr Nightingale.
Many students after the show described it as "energetic, meaningful and funny" and found Christopher's enthusiasm and drive for Performing Arts truly inspirational.
As well as bringing his Solo show out to more audiences, Christopher is currently writing a couple of screenplays and building a dialect coaching business. We are also lucky to have Christopher attending our upcoming Drama/Dance school camp in Raglan next week.