The 1st XV rugby team had a fun and productive training camp from Wednesday - Saturday of the second week of the holidays.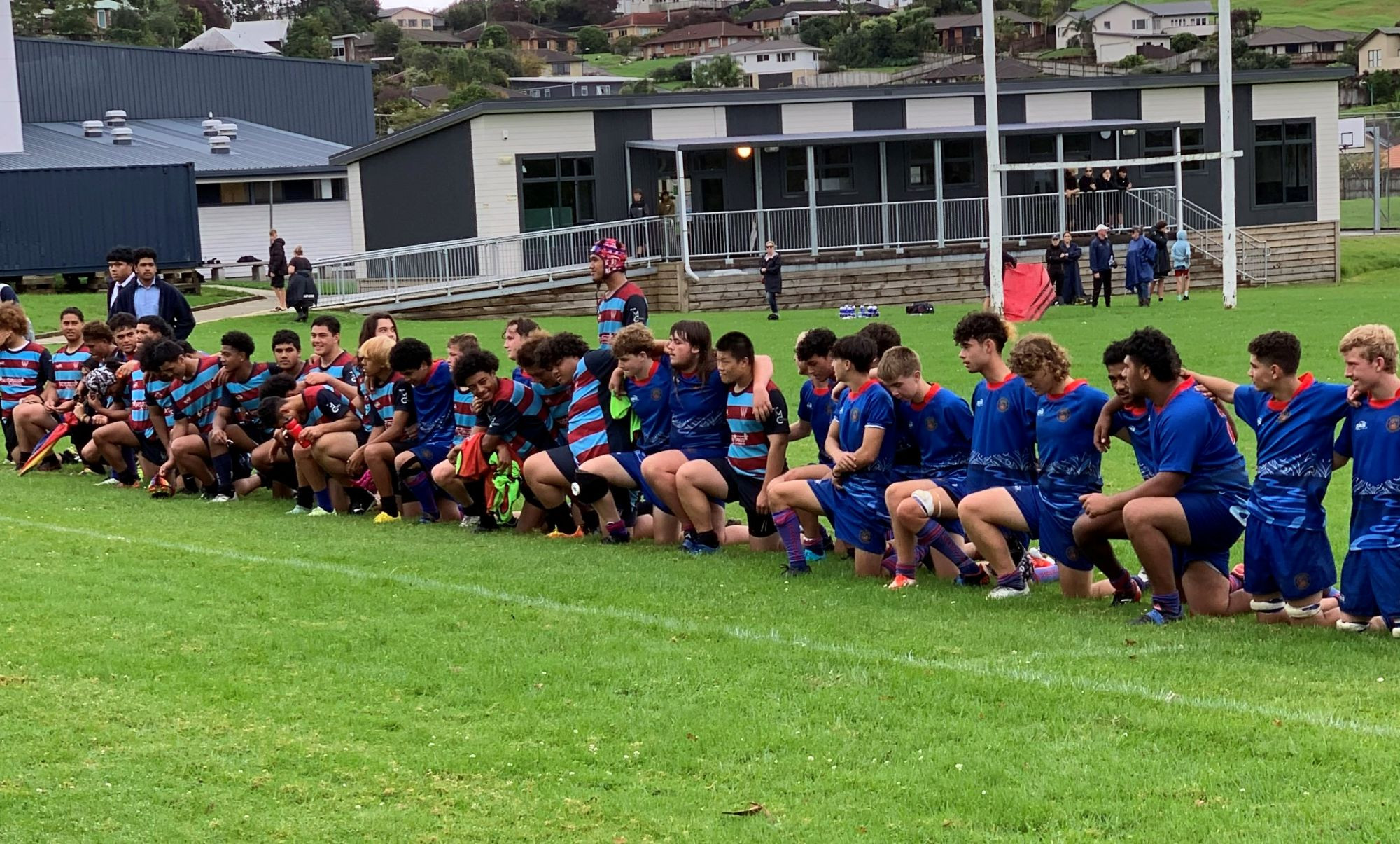 These training days involved fitness, skills, team bonding games, and a movie. We finished the week with our final preseason game against Kaipara College, followed by attending the Blues game against the Waratahs.
The boys played hard and came out with another win, 17-10. We had 3 players of the day from the game; 3 - Yadan Tautaiolevao, 2 - Harlem Fougali, 1 - Nehemiah Fougali.
At the start of the Blues game, the team had the honour to walk on the Eden Park field, carrying the Blues championship banners for the ANZAC ceremony.
This training camp week was led by coaches Ethan Nisbett, Marzellus Salaivao, and manager Paul Semmons.