Free & Nutritious Hot Meals are provided to all students each day!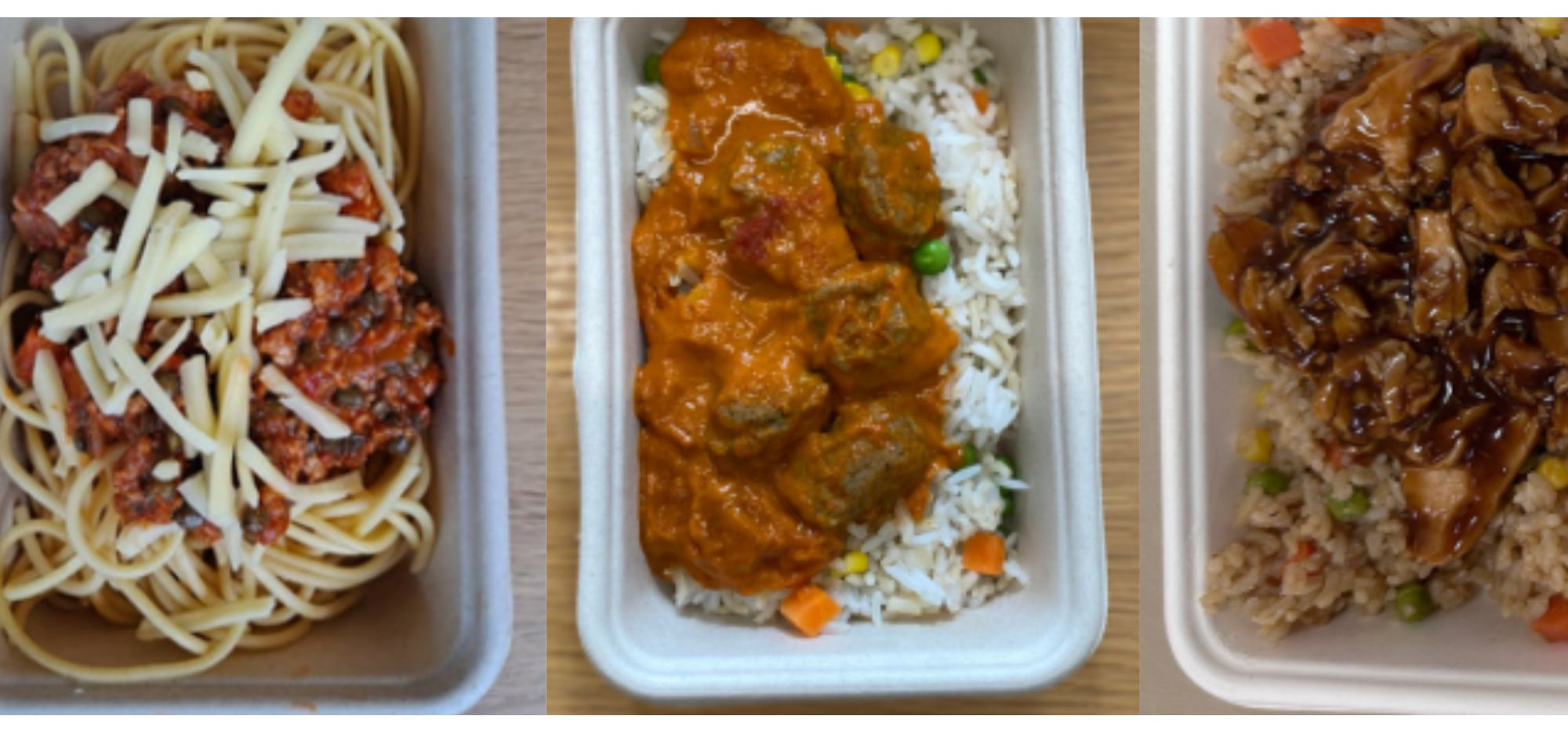 The Government funded Healthy Lunches Initiative starts this Monday, 1st May.
Information and exactly where to go and what to expect have been presented to all students during assemblies.
A couple of key points:
There are 2 Meal stations at school (both undercover.) Students are to go to their nearest station after Tutor Class, or after Period 2 on a Wednesday.
For example, the Hall Station can cater for blocks C, B, M, S & the hall & the Bubble Station can cater for blocks A, D, T and the Gym.
Students line up, and Lunch Staff (wearing hi-vis vests) will provide them with their meal.
Special diet meals are to be collected from the Bubble Station on the stage.
It is one meal per student.
Leftover lunches from interval will be put out at lunchtime each day.


Mondays, Tuesdays and Wednesdays Meals are provided by FED (example meals pictured below)
Thursdays and Fridays - Meals Provided by Hebrew Cafe & Catering
Example Meals (All Hebrew meals are Halal)

Butter Chicken
Meatballs & vegies on rice
Spaghetti Meatballs
Chicken Pasta



Students are still welcome to bring their own meals to school and or extra snacks if they prefer.
The School Tuck shop will still run on a reduced menu.