Read books and win prizes. The more books the kids read the more points they get!

The Book Battle is our biggest reading promotion activity of the year, It includes every class and every student.
Class vs class, the top class in the school gets a pizza lunch in week 10 and everyone gets house points.
The Book Battle started on the first day of term 2, so it is running right now and continues until Week 9 of Term 2. Check out the results so far!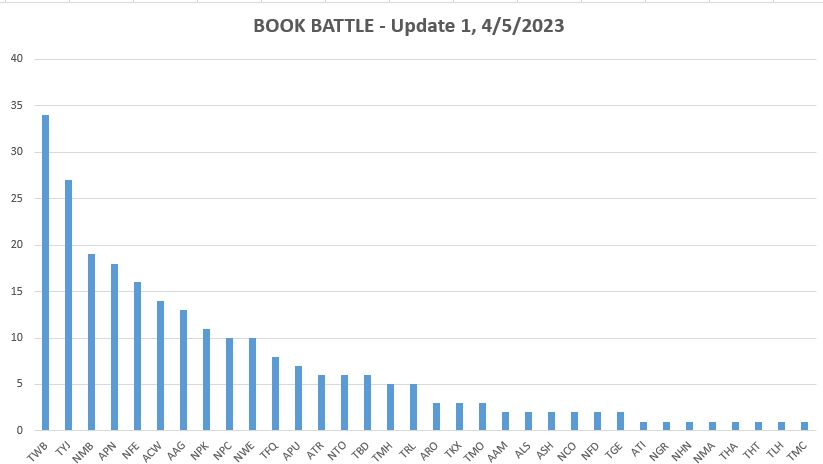 We know that reading helps kids learn, and helps them be smarter, so this is good for the whole school.
The school has an excellent library, with 10,000 books, so there is more than enough for everyone!
Below are the winning class from a previous year.