Flying the Blues championship banners was a huge honour for these students during the pre-game ANZAC ceremony.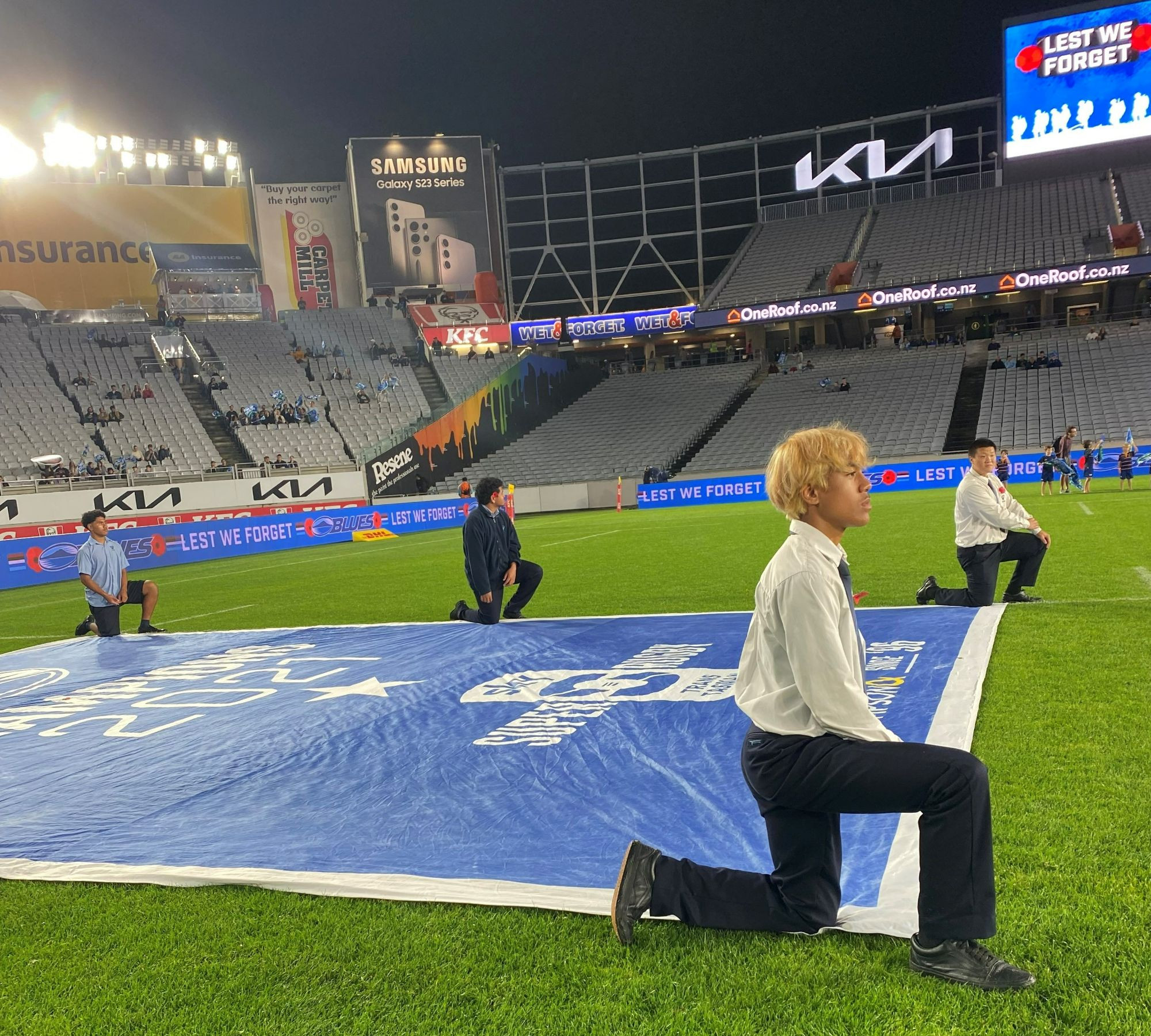 Our 1st XV Players, Coaches and Managers were given the opportunity to attend the Blues v Waratahs match at Eden Park on the 22nd of April. The players were part of the pre-game build up and were on the field flying the Blues championship banners before returning to the stands to enjoy the game.
A Manager at Auckland Rugby said "The students were a credit to their families and their school." This was a great way for the team to finish their holiday training camp.