We had three fantastic Year 11 students take up the challenge of promoting the importance of racial unity at this year's awards; Angelica Sabili, Magni Moore, and Esha Ram.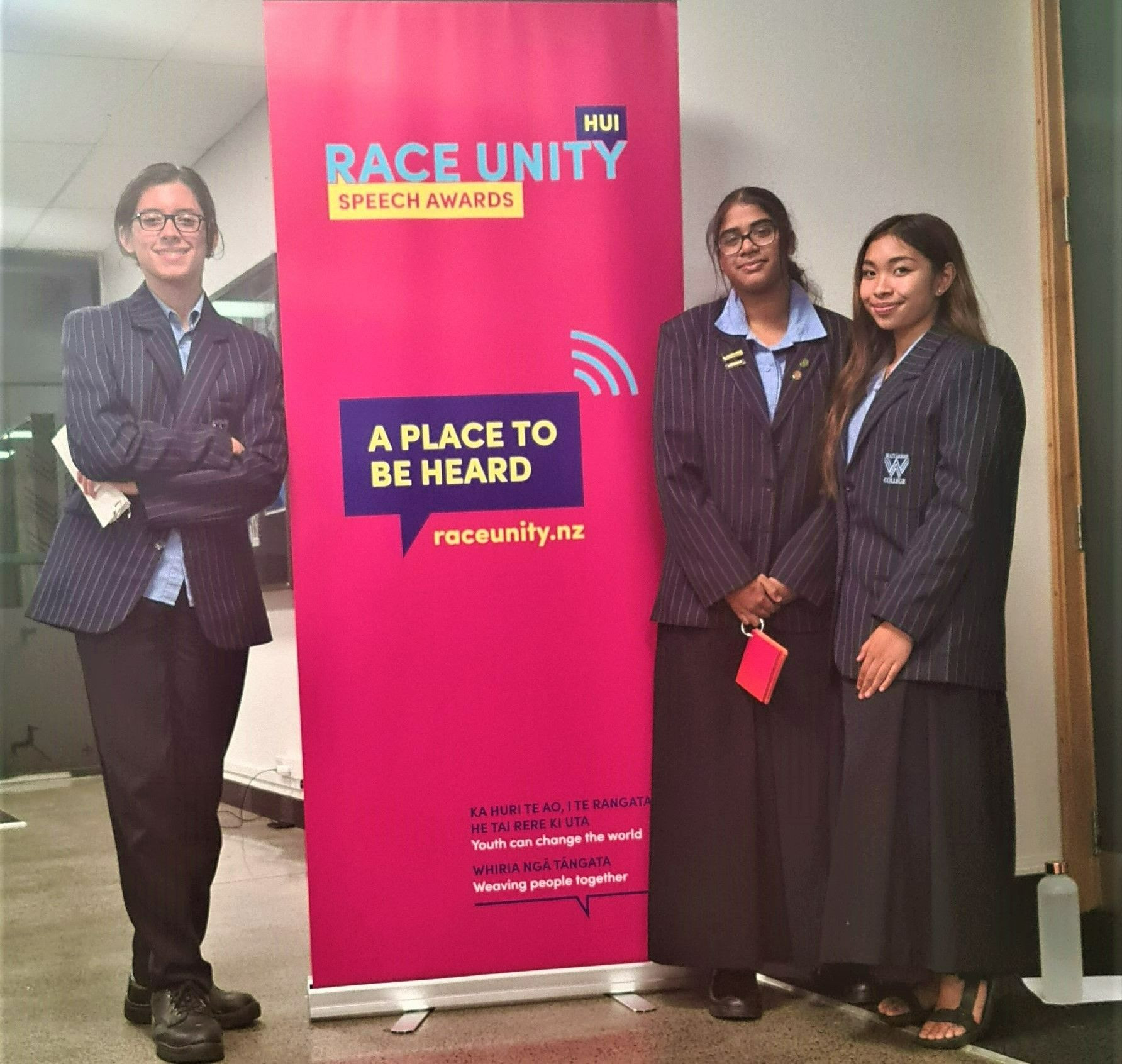 Fighting for Racial Unity!
Awhihia te rito – Nurture the young. The theme for this year's Race Unity Speech Awards is relevant to us at Waitākere College not only as akonga and kaiako but as part of a wider community which is hugely culturally and ethnically diverse.
The heats were split across two days last week. Angelica was up first on Monday, with Magni and Esha following on Wednesday. In short, we couldn't be prouder of the efforts each student showed – not only on the night, but also in the many hours of crafting, revising, and practising, practising, practising. It was so awesome to observe the creativity of each of our students, and the differing approaches they took to the same topic. Magni used an analogy of our young being pieces of art – and suggested that it is our role as nurturers to help craft our young into masterpieces. Similarly, Angelica's speech was filled with references to nature and growth, and the force of her delivery was felt by those at the very back of the room. Esha's speech followed the life of a young girl, drawing attention to the prejudices and experiences that any person of colour has the potential to be exposed to over a lifetime.
Our trio was up against students from across Auckland, with most other students hailing from Years 12 and 13. The quality and range in style of the speeches were impressive, and it was a fantastic experience for our students to meet peers from other schools – to build connections with those outside of their communities.
We hope to enter students in the Race Unity Awards every year, so if you are keen to have a platform to amplify your voice and fight for things that are important to you and your community, then keep an eye out for future notices!