Career Navigator is a course run by the Graeme Dingle Foundation. This year we have a group of Year 11 boys participating in the course.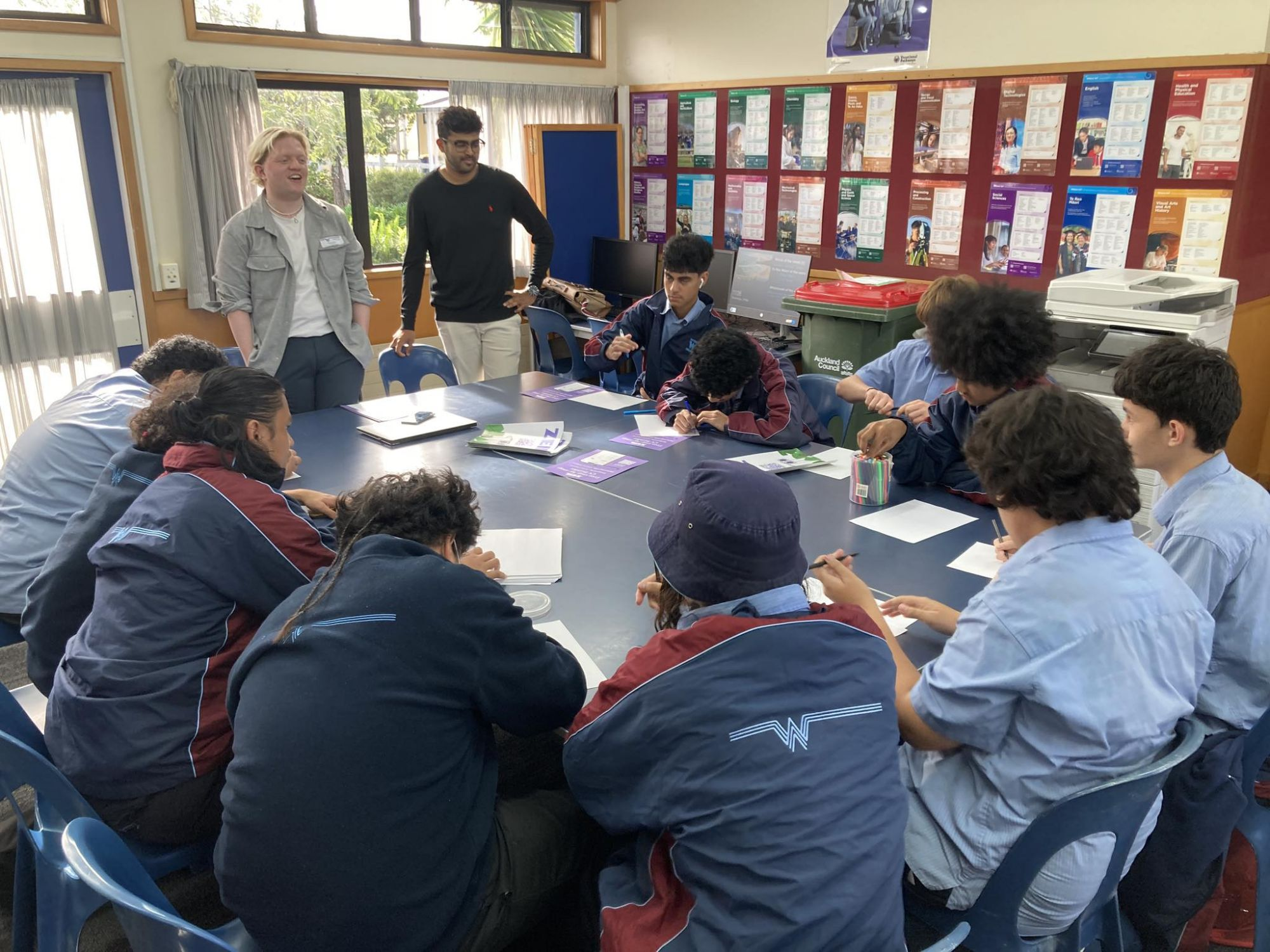 Every Wednesday the boys meet with Shanelle Partridge from the Graeme Dingle Foundation. Each week Shanelle has different activities planned which are helping the boys understand themselves and their future opportunities better. Shanelle also happens to be an ex-Waitākere College student!
This week the boys had special guests Daniel Kilmister and Azarish Maikash Ali from Zeil come to speak to them about their life experiences and the Zeil app. Zeil is an app which can be downloaded onto your phone and aids in the creation of a well constructed CV.
I am already seeing some growth in the boys involved in the course. Their willingness to get involved has been great. I look forward to joining the boys in the next mentoring sessions and hopefully on some upcoming industry visits!
Written by Lucy Gardyne - Year 11 Dean