Theme: Mitamita i lau gagana, maua'u lou fa'asinomaga Be proud of your language and grounded in your identity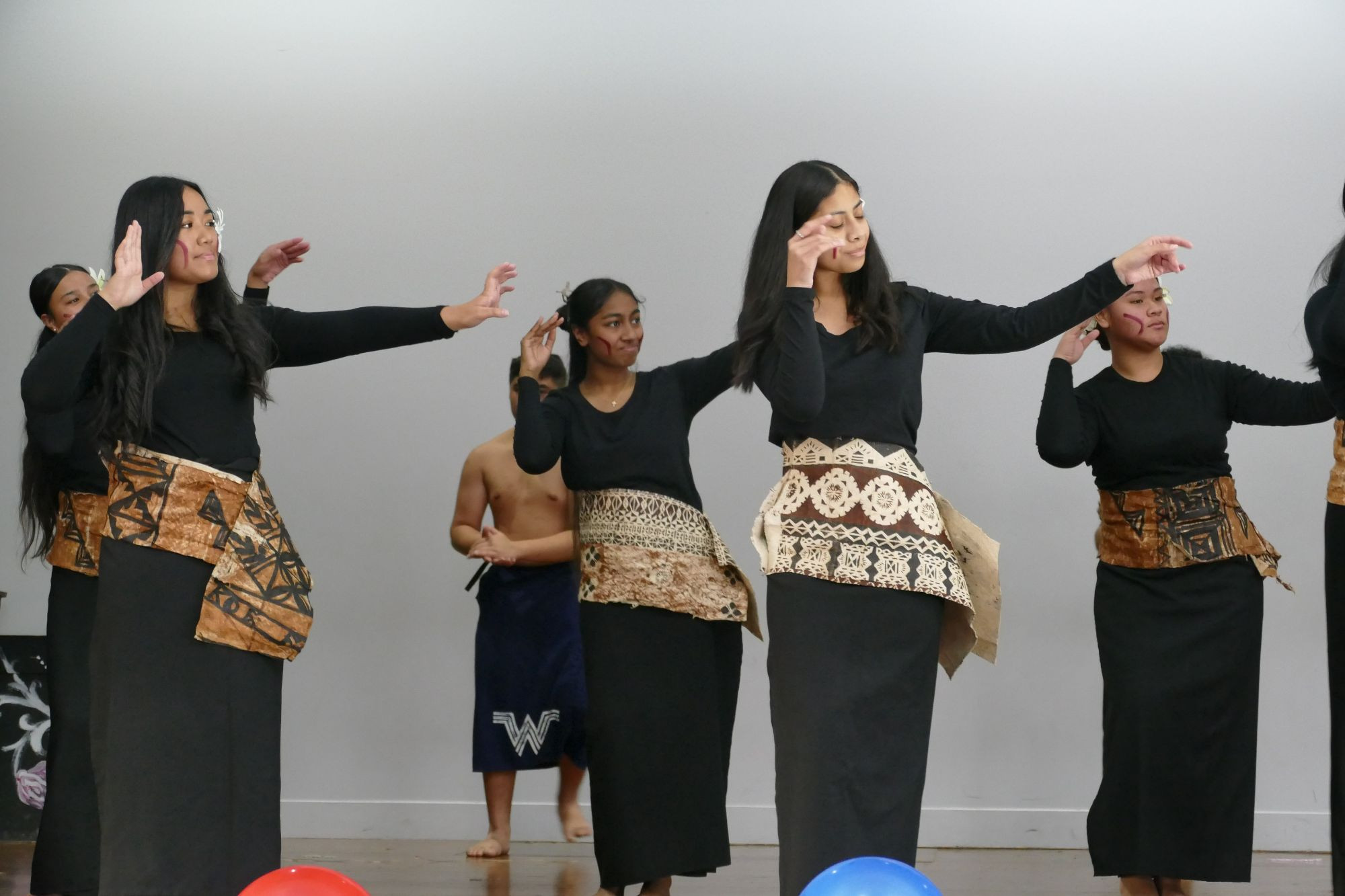 This year's theme reignites our passion for learning the Sāmoan language and taking pride in what it means to be a teine and tama Sāmoa. Waitākere College has celebrated Sāmoan Language Day (June 1st) with our Aiga since 2009. This year marks 61 years of Sāmoan Independence. Interesting facts - we have:
15x staff members identified as being of Sāmoan heritage.
303x Sāmoan students (18.5% of the student population).
179x students are studying the Sāmoan language this year.


The celebration started with a mini-parade around the school. With the waving of Sāmoan flags, singing, and chee-hoo! the parade was escorted in by the senior Services Academy, who, after a brief opening prayer, proudly raised the Sāmoan flag, marking the start of the festivities. It was our pleasure to host our Sāmoan parents and aiga to a presentation of the 'Ava ceremony and the Si'i Alofa (presentation of customary gifts for a loved one). We also had a "tug-o-war" competition, in which the parents had won 3 out of 4 heats, claiming victory for 2023 in the "Super-Sāmoan-Strength" competition. The formalities ended with siva items from all 5 classes and a Year 12 and 13 dramatic interpretation of the proverb "uo i aso uma, uso mo aso vale" (friends every day, but family in times of despair). We farewelled our aiga with a delicious supper of Sāmoan dishes and umu prepared by the students. Finally, our siva performances at lunchtime were well received by their peers and teachers. Fa'afetai tele lava to Ms Auva'a, Ms Itamua, Ms Tai Tin, Ms Passi, and Mrs Tausā for organising the community event to celebrate the Sāmoan Language Week 2023.
| | |
| --- | --- |
| | |