Wednesday 28th & Thursday 29th June, 6.30pm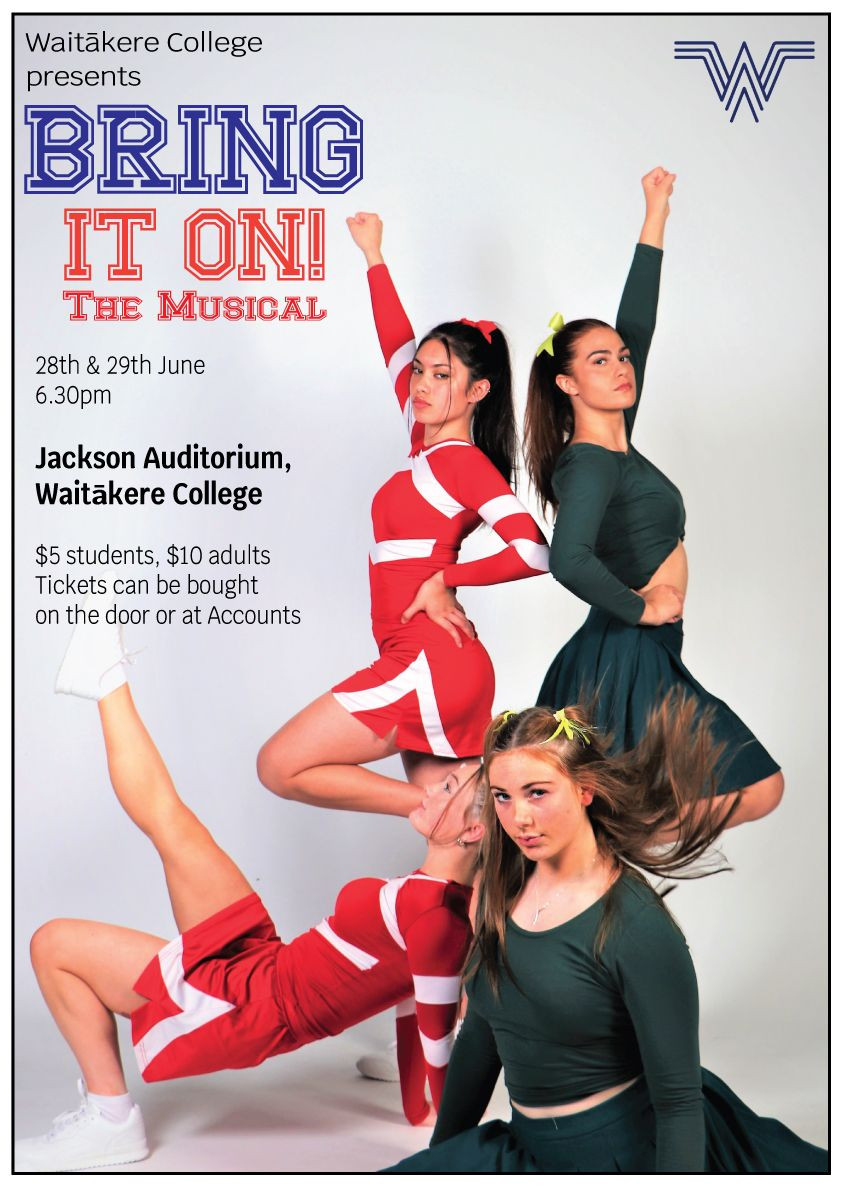 This year's school production is the cheerleading sensation BRING IT ON!
Bitingly relevant, sprinkled with sass, and inspired by the hit film, Bring It On The Musical takes audiences on a high-flying journey that is filled with the complexities of friendship, jealousy, betrayal and forgiveness.
Come and support our large cast of performers!!
Wednesday 28th June, 6.30pm
Thursday 29th June, 6.30pm
$10 Adults, $5 Students
Tickets are on sale now from Accounts between 8am - 4pm and door sales can be purchased on the night with cash & eftpos