Tuesday 4th July 10 am - 3 pm Morning tea and lunch provided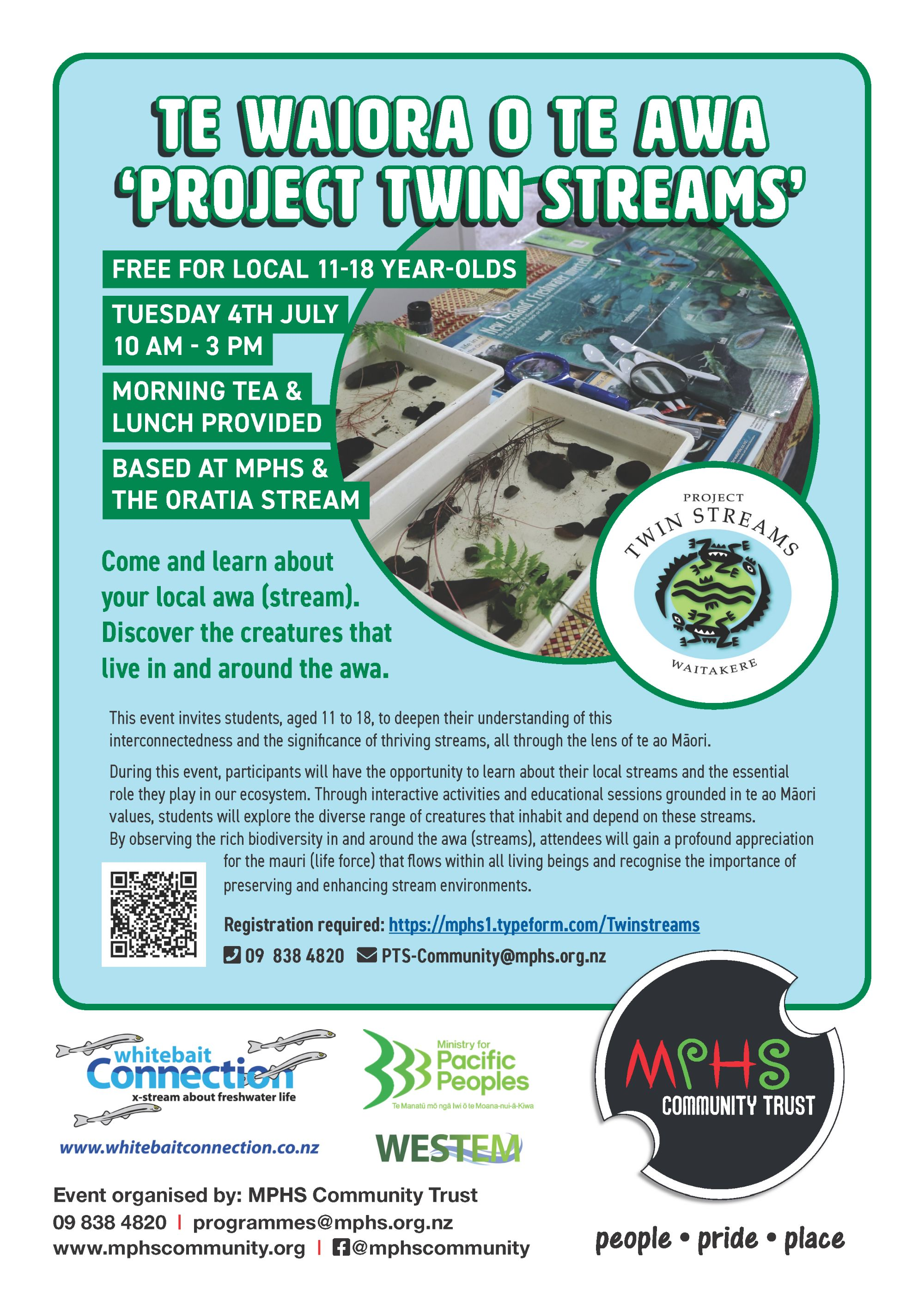 This event invites students, aged 11 to 18, to deepen their understanding of this interconnectedness and the significance of thriving streams, all through the lens of te ao Māori.
During this event, participants will have the opportunity to learn about their local streams and the essential role they play in our ecosystem. Through interactive activities and educational sessions grounded in te ao Māori values, students will explore the diverse range of creatures that inhabit and depend on these streams.
By observing the rich biodiversity in and around the awa (streams), attendees will gain a profound appreciation for the mauri (life force) that flows within all living beings and recognise the importance of preserving and enhancing stream environments.
Book here
Phone 09 838 4820 Email: [email protected]