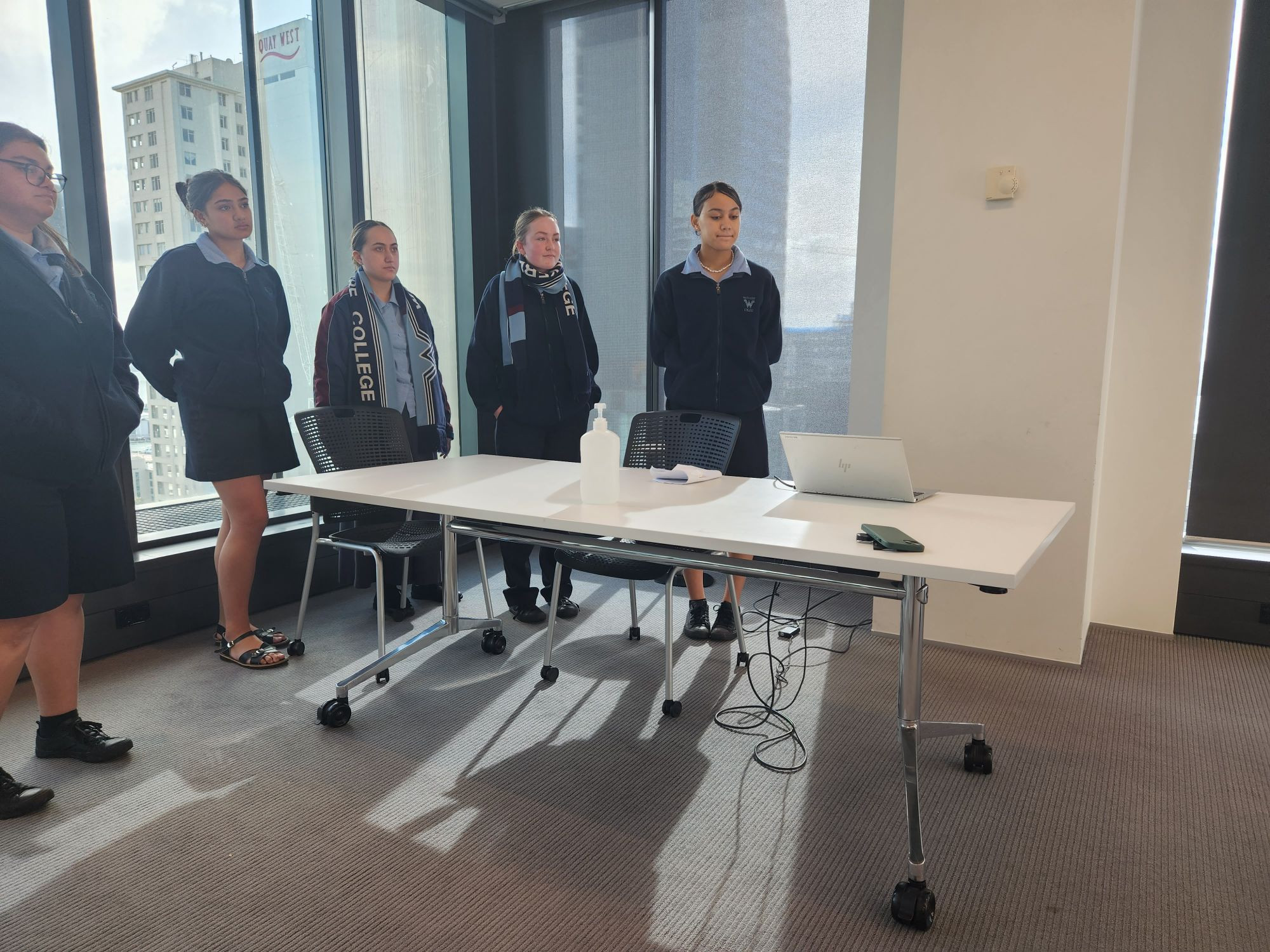 Our year 10 students obtain a taste of what it means to run a business, the program GROW by Deloittes informs students what it means to be an Entrepreneur and then takes them through the initial aspects of establishing a business. With assistance from Deloittes Staff (Mentors), students move from the Ideation phase (deciding on a product) right through to establishing a prototype of their product in this 5-week course. The prototype and presentation of their business are held at Deloittes office in the CBD on the 17th floor, with an inviting lunch provided. The students produced some amazing products in such a short space of time, we are looking forward to their ideas as they progress through years 11 to 13.
Last week Delloittes came to the school to create a video of the Grow program selecting Waitākere College as their school of choice for this important task. They filmed the work students were doing in the classroom, interviewed students and finally filmed the presentation of their products and business ideas. The students again were amazing, enabling them to achieve all requirements of the video promoting their Grow Program and have done Waitākere College proud.
A great surprise for students was Oscar Kightley, actor, comedian, writer, journalist, and director, who was there to help with the filming. Some students took the opportunity to get selfies with him.