Next week's book of the week comes highly recommended by students who have recently read it.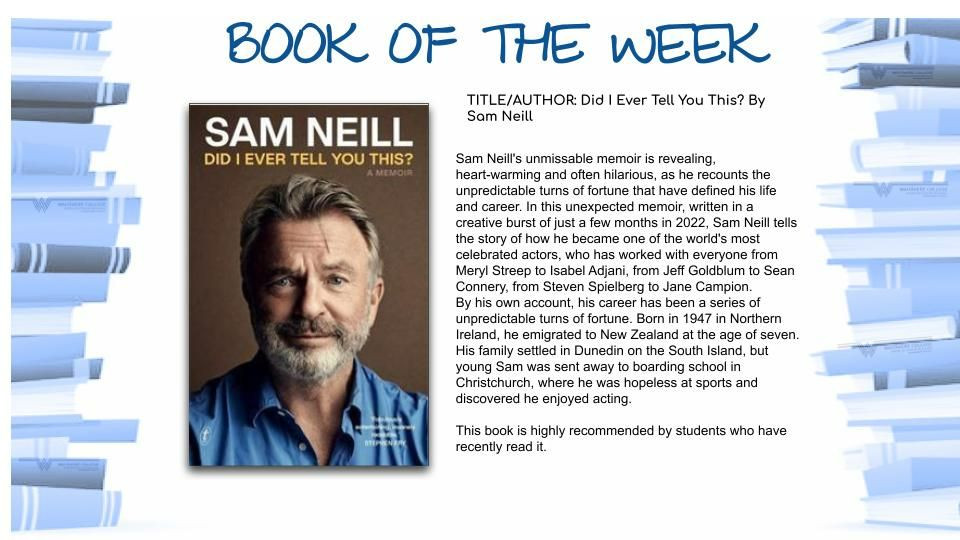 Sam Neill's unmissable memoir is revealing, heart-warming and often hilarious, as he recounts the unpredictable turns of fortune that have defined his life and career. In this unexpected memoir, written in a creative burst of just a few months in 2022, Sam Neill tells the story of how he became one of the world's most celebrated actors, who has worked with everyone from Meryl Streep to Isabel Adjani, from Jeff Goldblum to Sean Connery, from Steven Spielberg to Jane Campion.
By his own account, his career has been a series of unpredictable turns of fortune. Born in 1947 in Northern Ireland, he emigrated to New Zealand at the age of seven. His family settled in Dunedin on the South Island, but young Sam was sent away to boarding school in Christchurch, where he was hopeless at sports and discovered he enjoyed acting.