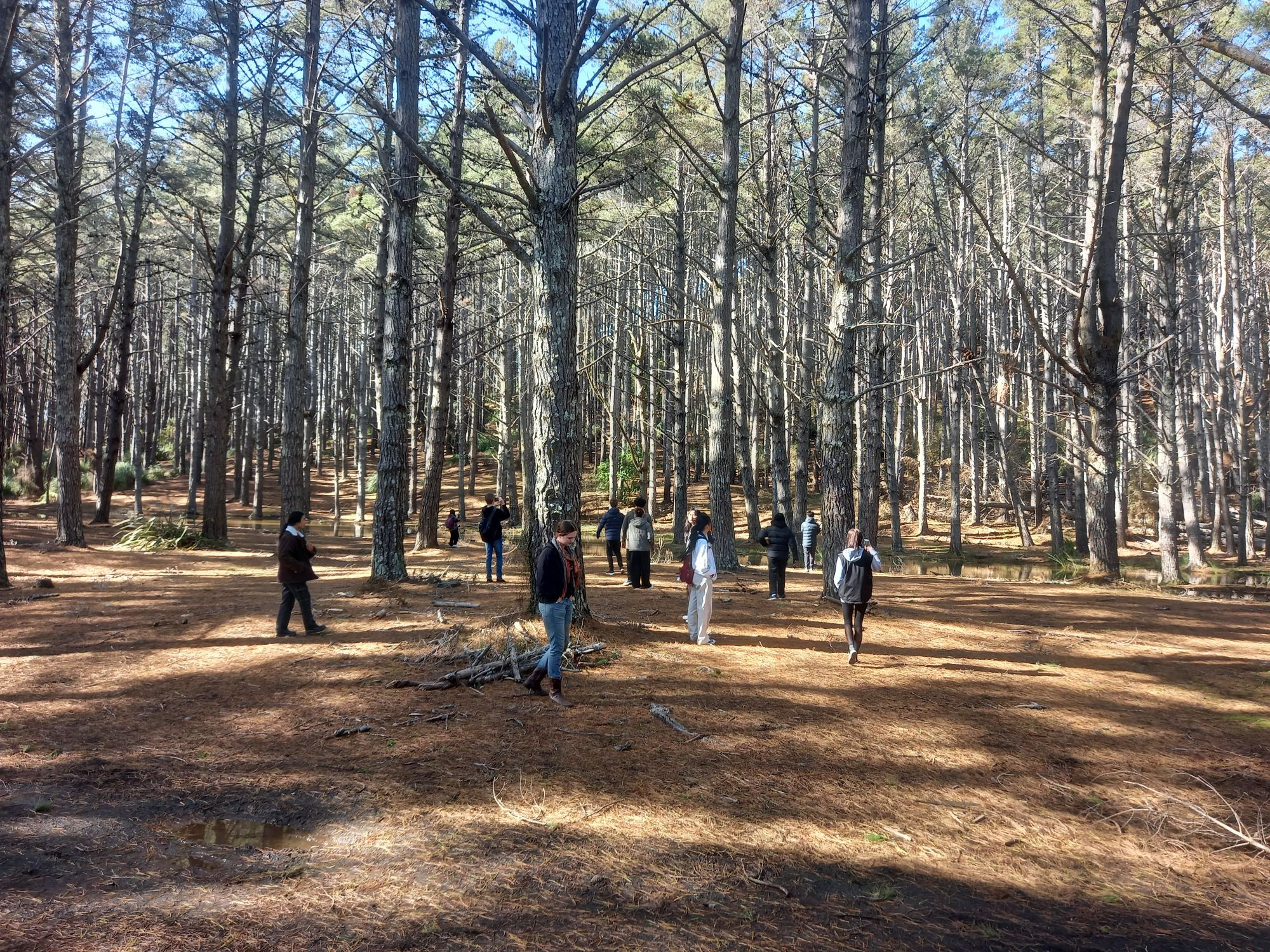 This year, Level 2 and 3 Design & Visual Communication students are designing a range of architecture projects for our local beach, Te Henga/Bethells.

This week the students went out to investigate the sites for their designs. Projects this year include baches, lifeguard towers and new toilet blocks that take into account the recent flooding events and how to future-proof new infrastructure. The primary purpose of the trip is for students to investigate where they will situate their proposed building so that they can design fit-for-purpose outcomes and to gather inspiration. While we couldn't go to the actual beach this year due to health and safety reasons we were very fortunate in that we were able to visit a local house which was designed by award-winning NZ architects Herbst as part of our research.
Te Henga is known for featuring in many film and television projects and we were also able to visit the pine forest where the first season of Sweet Tooth was filmed which gave students an insight into this booming NZ industry. A huge thank you to Vicky & Jessy Bethell for hosting us and for arranging the visit to the Herbst bach.