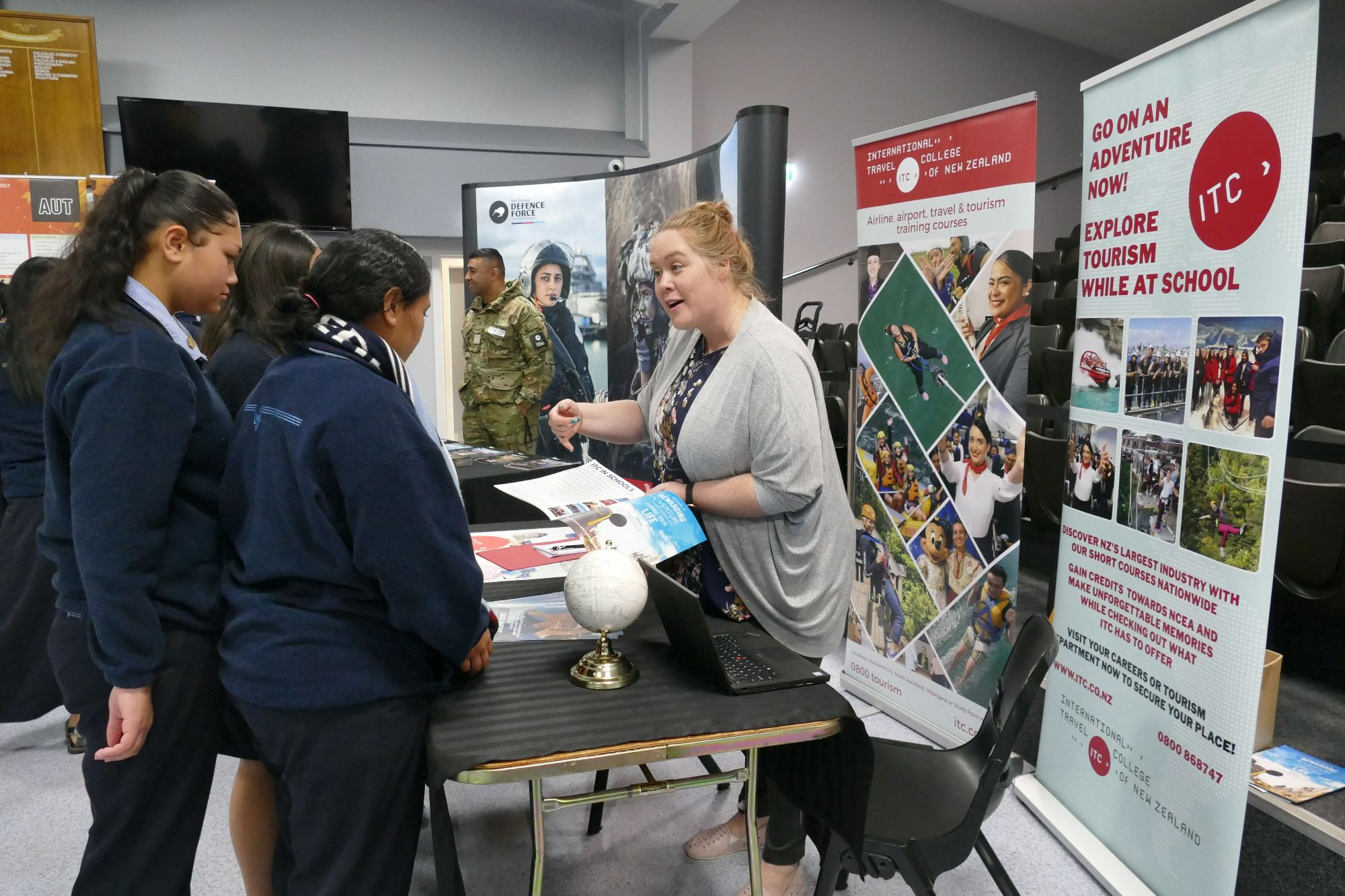 The Futures Expo held on Wednesday was a fantastic chance for students in Years 11, 12, and 13 to discover future opportunities in tertiary education and careers.
Throughout the day, classes visited the school hall filled with displays from 17 tertiary institutions, industry training organizations, and services like the Army and Police. The representatives from these organizations praised our students for their inquisitive nature, as they actively asked thoughtful questions and engaged in meaningful conversations.

A heartfelt thank you goes out to all these providers for their willingness to participate and support our students. Special appreciation is extended to Mr Sizer for his exceptional organisation of the Expo.