To celebrate Book Week at Waitākere College, Brain Falkner hosted a writing workshop for 40 keen Year 10 students.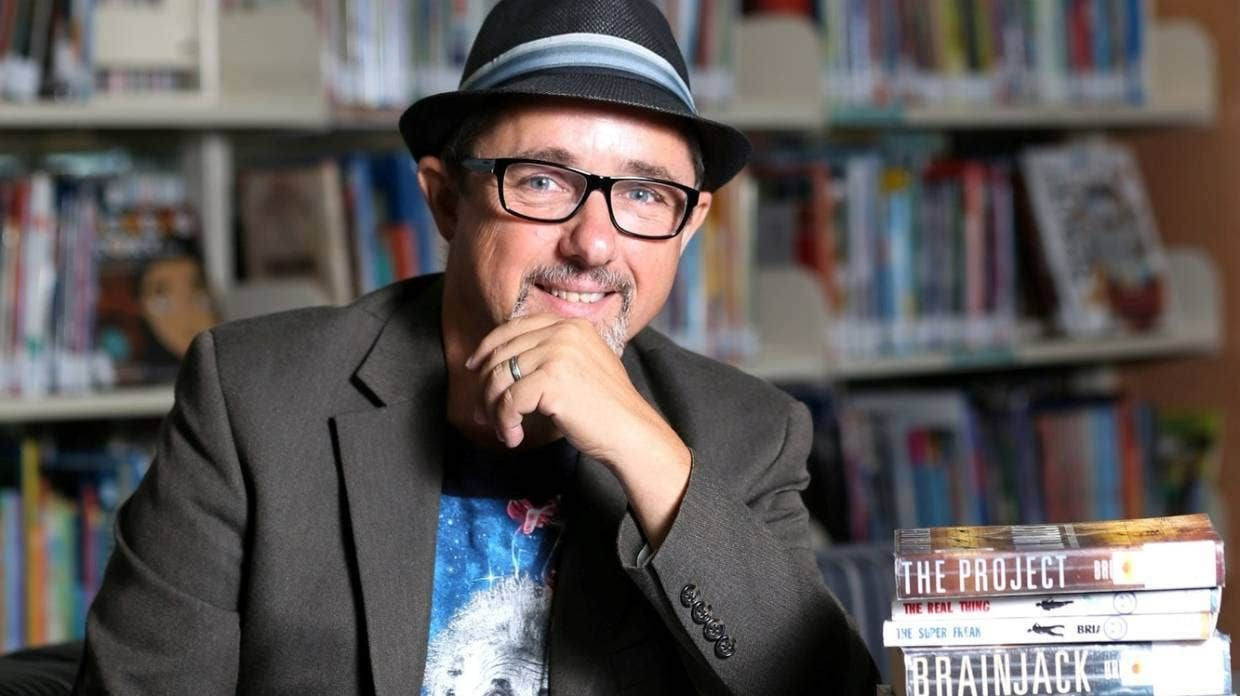 Brian Falkner delighted and shocked the Year 10 students throughout the morning. He shared stories from his own life including grumpy teachers, wasp attacks, and imaginary portals to other galaxies.
"Use what you know and connect your readers with their emotions" - these were the key messages that Brian repeated throughout his workshop. Students who attended will share their Mātauranga from the workshop with their English classes in the coming weeks.
Brian is an award-winning author and has had twenty-one books published internationally. He is also an internationally acclaimed writing coach, running workshops and writing camps around Australia, New Zealand and the USA.
Born and raised in Auckland, Brian now lives in Queensland, Australia and we were very lucky to be able to book him during his visit to New Zealand.
Brain Falkner's book Andromeda Bond in Trouble Deep is shortlisted for the 2023 NZ Book Awards for Children and Young Adults.
Many of his novels are available to loan from our school library.