'Ātuitui'ia au ki te au peu o tōku kāinga Ipukarea' - Connect me to the traditions & culture of my homeland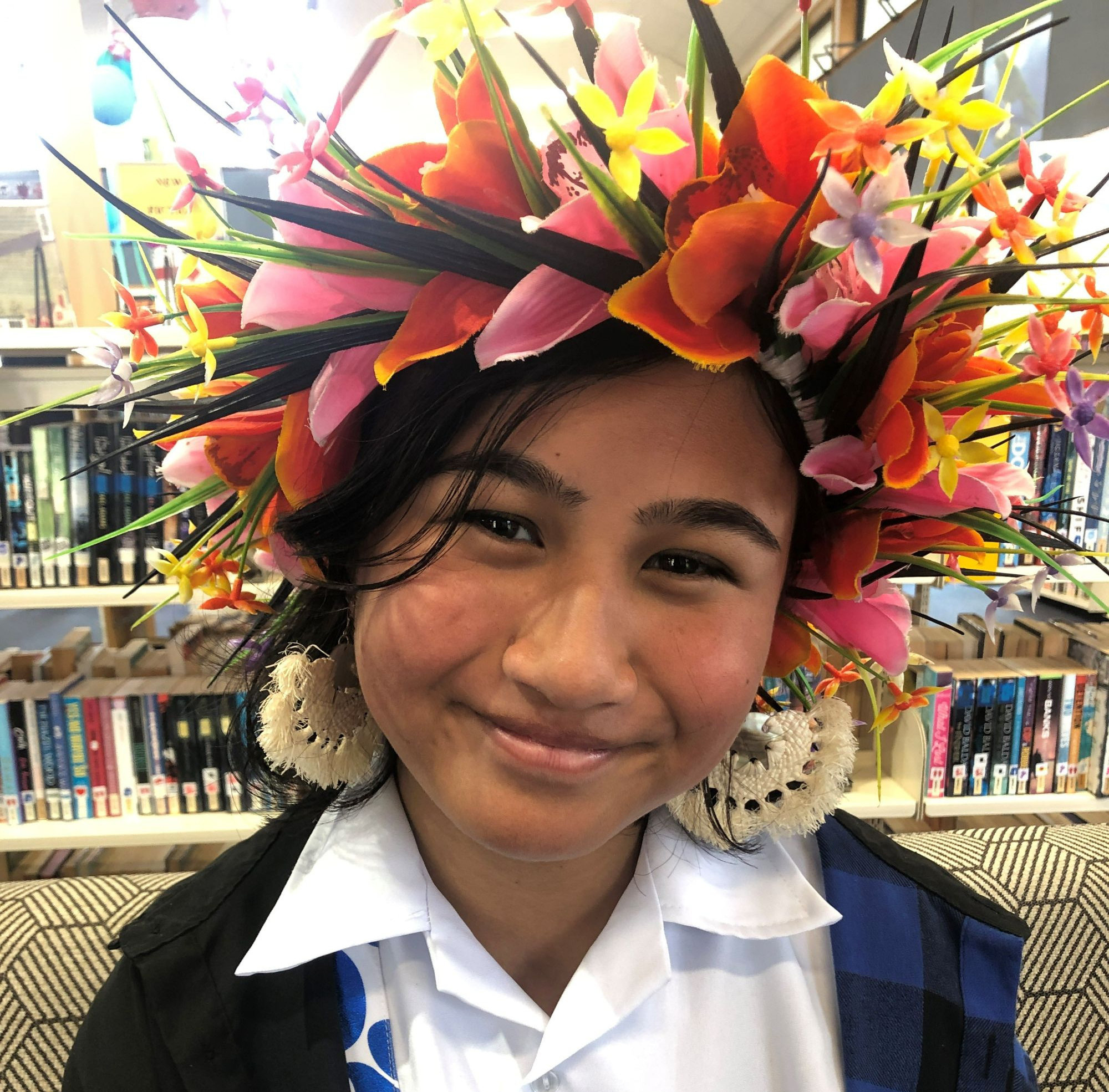 Last week we celebrated the beautiful language and culture of the Cook Islands here at Waitākere College. This year's theme focuses on deepening our people's connection and strengthening their bonds to their culture, language, and identity through their familial ties, the cultural traditions of their enua/vaka, and the songs, dance, and pe'e's of their family.
At Waitākere College, we opened Cook Island Language Week with a flag-raising ceremony and continued to celebrate the kaupapa through multiple platforms. 9Ererangi created our daily resources which included an email, poster, and TikTok video of greetings & phrases that could be implemented into our daily reo. These resources helped encourage staff members and the wider school to engage in korero using these simple phrases. A new initiative that the Cook Island group has introduced this year was an 'ura' tutorial for staff and students that were interested in learning how to perform a Cook Island dance. The beauty of this initiative was seeing the pride that our Cook Island girls had in sharing their cultural dance.
To conclude the celebration of Cook Island Language Week on Friday, the Cook Island group presented a performance at lunch time under the bubble which resulted in the majority of the school showing a lot of aroha and support. The highlight of the week was witnessing Waitākere turn into an ocean of colour as many of our Cook Island students wore their traditional cultural attire on Friday, representing their family, village, and ancestors.
Meitaki Ma'ata,
Tekura Iripa and Thelma Henry.
Please follow komitipasifika.wc on Instagram to keep up to date on events Pasifika related at Waitākere College and within the community.