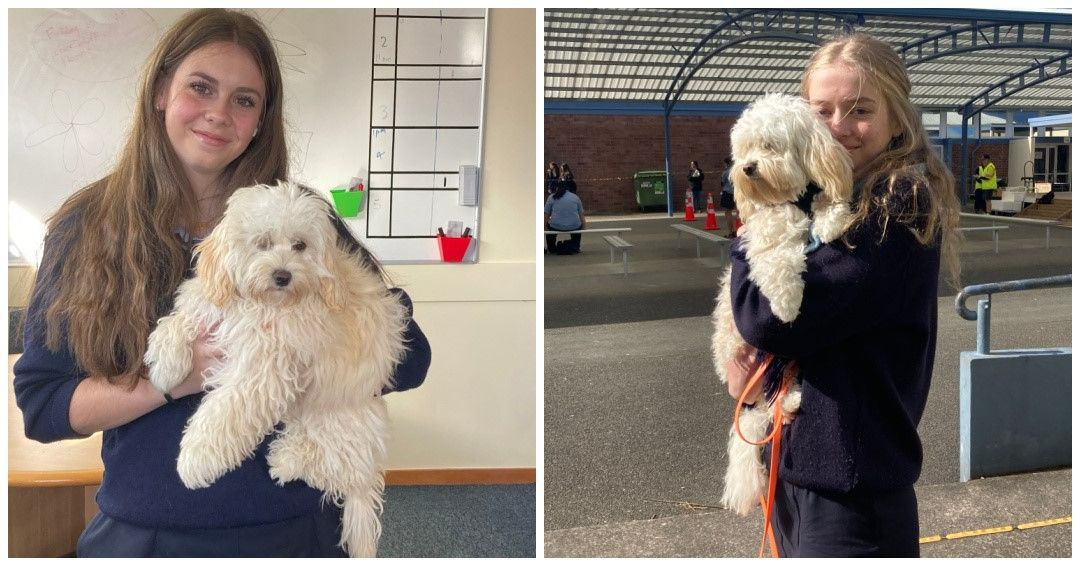 Waitākere College is very fortunate to have its very own therapy dog, Poppy. Although Poppy is based in the ISC she also likes to go for walks around the college checking in on our mainstream students and teachers. She also visits Ons Dorp Retirement Home to check in on the residents as well.
Somehow Poppy just knows when someone needs her and after they have had some time with her they are always left smiling with their moods brightened. Our ISC speech language therapists Janet and Natasha report that during their speech language sessions where Poppy is present, students are more engaged and eager to converse. Poppy gives them confidence and helps them feel brave. Our Ons Dorp residents tell us that Poppy helps to ease their feelings of loneliness and her snuggles are something they look forward to.

If you see Poppy around college she will love it if you come up to say hello. Just wait for her to sit first before you pat her. She will happily share some of her "pawsitive" energy with you.