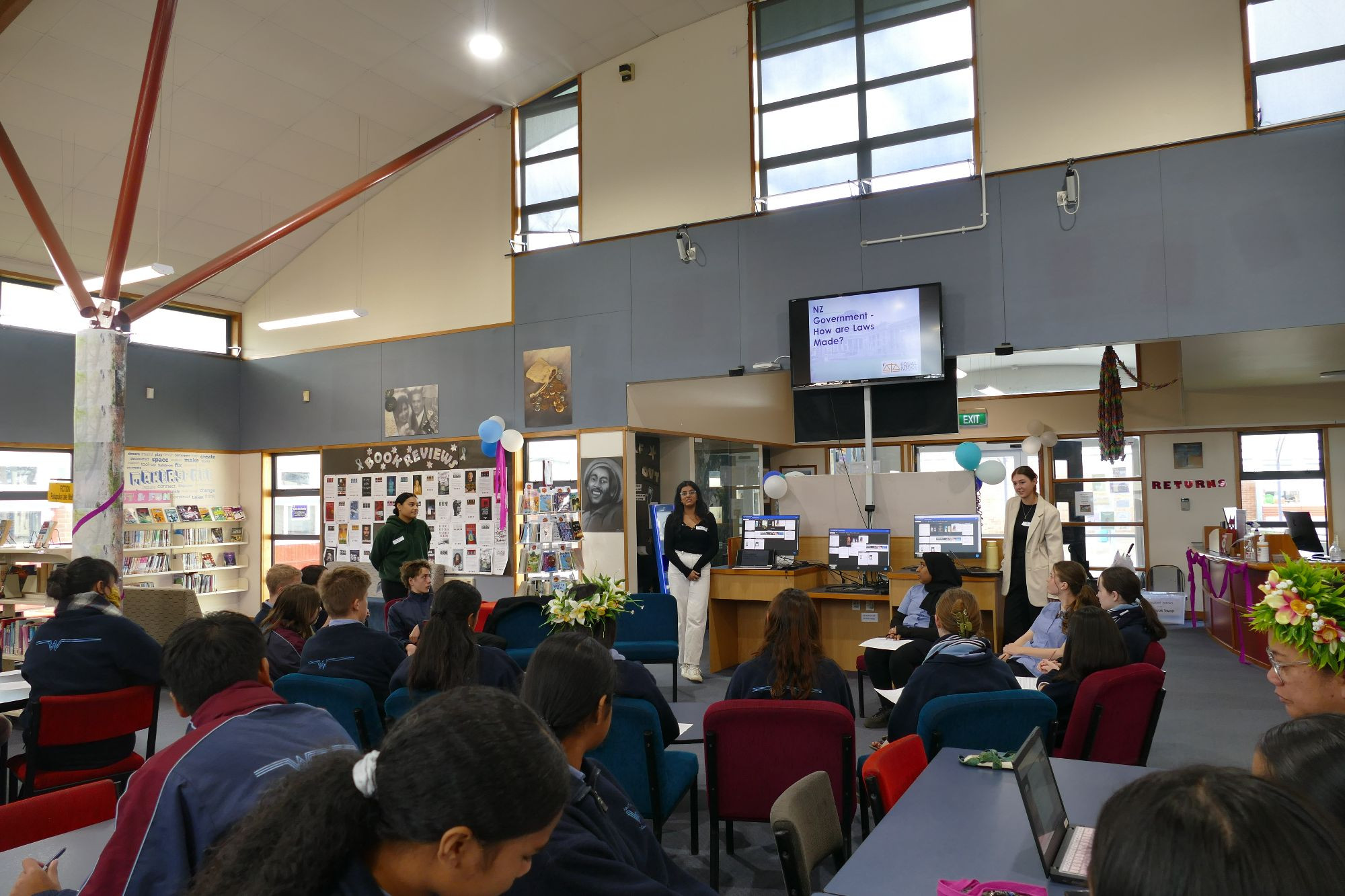 The University of Auckland law student volunteers from the Equal Justice Project came to Waitākere College to educate our Year 10 SHINE students during Social Studies about the process of turning an idea into a law.
The students were then divided into groups and tasked with the challenge to create their own ideas for potential laws. This exercise encouraged creativity and responsibility as students contemplated the societal impact of their proposals. On presentation day each group confidently showcased their well-crafted ideas to Equal Justice Project volunteers and YouthLaw representatives.
Two standout groups were chosen whose ideas were deemed worthy of advancing to the second reading stage. The first group, consisting of Hayley, Indiana, Hina, and Ayesha, proposed free public transport for high school students, addressing both transportation costs and community benefits. The second group, consisting of Ava, Molly-Ann, Emily, Caylee, Luke, and Rose, advocated for mandatory free testing of ADHD, autism, and dyslexia for students from primary to high school. Their forward-thinking idea aimed at providing crucial academic and personal support.
Equal Justice Project volunteers and YouthLaw representatives praised the students for their thoughtfulness and effective communication skills. This event not only offered an educational experience but also empowered students to realize their potential for positive change.
We extend our gratitude to the Equal Justice Project volunteers and YouthLaw representatives for inspiring our students to become informed and active contributors to society.